Benefits of Choosing Premium WordPress Themes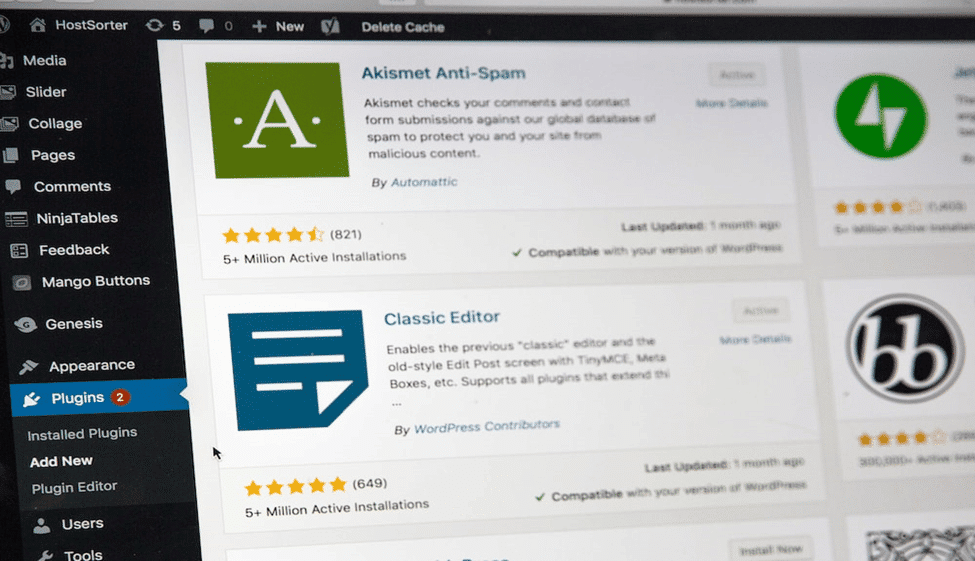 Choosing a WordPress theme is an important decision for anyone designing a website. Most people starting WordPress sites, whether personal or for business, prefer keeping the initial costs down. While this is possible, especially with the availability of many free WordPress themes, you should include the cost of a premium WordPress theme in your web development budget.
Your budget should also include the cost of hiring a freelance web designer, who is the perfect choice currently, according to Times Technologies. If you aren't sure if you should use a free or premium WordPress theme, below are some benefits of opting for the latter.
Responsive Website Design

Unlike before, more people currently access websites from smartphones and mobile devices. This makes it mandatory for site owners to ensure their websites can load and display properly from mobile devices. Premium WordPress themes offer unmatched responsibility, guaranteeing that your site and its content will look perfect on tiny and large screens.

Creating a responsive website means site visitors will stay longer on your website. With the help of the best premium WordPress theme, you can design a responsive website with the following features:

Reflowing content – This means website content can adjust to width to fit different windows. With the introduction of new devices with different screen sizes, browsers should calculate the positions and dimensions of different elements when reloading a website page. A premium theme provides optimized layouts for these devices.
Intuitive navigation – Navigation elements are crucial for a responsive website because they largely influence user experience. Website visitors want to find what they are searching for on your site easily. Apart from a responsive theme, clearly laid-out menus can improve navigation.
Consistency – You should guarantee website visitors consistent browsing across all platforms. Failure to do this increases bounce and page abandonment rates.

Note that your website's responsiveness also determines its search position on Google. Fortunately, you can check your site responsiveness using several tools, including the Google Mobile-friendly test, Am I Responsive, and Site responsive test.

Access to Technical Support

The ability to access continuous technical support is the other primary benefit of paying for a premium WordPress theme. Regardless of your choice of theme, you'll certainly have issues that need professional assistance. Most developers of free WordPress plugins, themes, and other tools offer limited support through web-based forums. They don't provide immediate and comprehensive solutions to arising problems.

On the other hand, the pricing of most premium WordPress themes includes full-time support. This means you can easily access developers if you have a problem or general inquiry. You simply need to create a ticket highlighting your concern.

Built-in SEO

Most people know that WordPress themes encapsulate their website's aura and improve user experience. Unknown to many, themes also affect website search engine optimization capabilities. WordPress themes that aren't SEO friendly can hinder your site's ranking ability. Since search engine rankings directly affect organic traffic, leads, and general revenue, using non-SEO-friendly themes can hurt your site's performance.

WordPress themes with built-in SEO capabilities typically help websites rank better on search engines. Optimized themes can boost your SEO efforts and improve user experience. However, choosing the best premium theme with optimization abilities can prove challenging. Some paid themes are poorly coded, have slow loading speeds, and lack plugin support. You should consider the following when searching for WordPress themes with built-in SEO.

Choose a theme that supports many plugins – WordPress plugins come with several features that enable site owners to unlock their websites' maximum potential. Popular plugins, such as Jetpack, Google Analytics, WooCommerce, and Akismet, can boost website optimization. However, you should choose a theme that supports these plugins, especially those used regularly.
Choose a theme with clean code – Poorly written codes can affect website speed, resources, and security. You should choose a theme with clean codes, as it makes it reliable, secure, and reduces downtime. For instance, optimized themes with clean codes allow for timely updates of crucial website SEO elements, such as header tags and Meta titles. This makes it easy for search engines to find these tags and crawl your site.
Pick a theme with good ratings – An easy way to identify the best WordPress theme for SEO is to check user ratings and reviews. You should read reviews on the themes' official website, third-party review sites, and social media platforms.

Endless Features

You should also consider premium WordPress themes to enjoy its wide range of features. Some of the features offered by popular themes include:

One-click installation – This saves countless hours most people spend installing themes to their new websites.
Single-page import – You can seamlessly copy content from pre-built web page with a single click.
Diverse typography – You can choose from different Google and custom fonts. Most premium themes give users full control over fonts.
SEO friendly – Most premium themes are designed to adhere to SEO best practices.
GDPR and cookies – This eliminates the need to install another plugin for these functionalities.

These are just common features offered by most premium WordPress themes. However, some have additional features and abilities. You should read extensively to ensure that you purchase a theme with features that meet your needs.

Regular Updates and Improvements

You should also consider buying premium themes because of the assurance that you'll enjoy regular updates and improvements. Developers of premium WordPress themes regularly evaluate and update them primarily for security reasons. Updates also ensure that the theme remains compatible with WordPress updates. Using an outdated theme or WordPress affects performance and makes your website vulnerable to attacks.

Value for Money

While the initial cost of premium WordPress themes is high, you'll certainly recover your money after a few months of running your website. The availability of ongoing updates, built-in SEO, and impressive security features offered by premium WordPress themes means you won't have to hire a developer or WordPress expert to maintain or recover your site if you fall victim to malicious attacks.
Endnote
The benefits of premium WordPress themes mentioned above don't mean that free themes are wrong and shouldn't be used. Ideally, you should choose between a premium and free theme based on the nature and purpose of your website. If you are starting a blog that you don't intend to monetize, a free WordPress theme can work perfectly. However, if you want to stay ahead of competitors and give your website a unique look, go for a premium theme with different features and customizable functionalities.