The Basics of What You Need to Know About On-Page SEO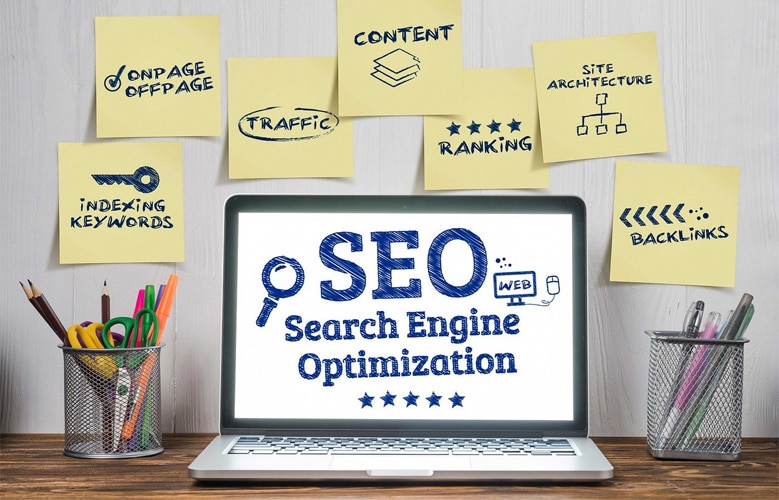 On-site search engine optimization (SEO) is the practice of optimizing your web pages to be found easier by Google and users. The basic on-site SEO practices include optimizing keywords, title tags, external/internal links, etc.
By making sure each one of these elements are optimized on your page, you'd know that Google's algorithm finds your content valuable and gives it better rankings.
Here are the elements you need to optimize on your web content:
Keyword optimization

Keyword optimization has always been one of the most important factors in on-site SEO. Although Google's algorithm has become smarter in recognizing keyword stuffed pages and denouncing them, it still finds a page relevant if only it uses a bunch of related keywords.

In order to make sure you're doing keyword optimization right, keep the following tips in mind:

Use your keywords in your H1 title tag: this is the title of your content and Google still finds out whether your content is relevant by judging your H1 title tag.
Use your keywords in the first 150 words of your content's body: it's crucial to make sure you mention your keywords in the first paragraph of your content as well.
Use your keywords a few times in the body of your article: you don't really need to over optimize your content for keywords. As a matter of fact, Google punishes the act of keyword stuffing. Make sure you use your keywords a few times in your body as long as it sounds natural.

Outgoing links

Another factor that's very important in on-page SEO optimization is the links you use in your content. Google considers your outgoing links as a sign that your content is relevant to the searchers' query.

Linking out to relevant high quality resources would send a signal to Google that your content is using valuable resources and is probably itself valuable.

Outgoing links are divided into two groups: external and internal. External links are the links referring to other domains. They are important first because it makes categorizing your domain's niche easy for Google. The fact that you're referring to some relevant websites in your niche makes it obvious to Google that your website is placed in that niche as well. So make sure you're referring to some authority websites in your niche. This also allows Google to crawl your website easier.

Another reason external links are important is because they give a signal to Google about whether you're using valuable resources in your content. Authority pages make it obvious for Google that your content is valuable too.

When preparing your content make sure you link to some high value resources. This said you need to avoid too many irrelevant links in your content and make sure you use natural anchor texts.

One thing people typically forget about outgoing anchor texts is the necessity of using internal links in the content. You will realize the importance of internal links once you realize how Google's algorithm considers a page more valuable. Internal links build a hierarchy for your websites' pages.

More important pages in your website need to have more links. Make sure you link to some very valuable pages in your website quite frequently. This way you'll help Google understand what page should be shown first in the search results.

URL

The URL of your page is another thing to consider. Optimizing your URL is really not a hard work. Just make sure you're using a short URL that contains your keyword. You don't really need to have your whole title in your URL.

For example, the title of this post is "The Basics of What you Need to Know about On-site SEO" and you can probably guess that the target keyword for this post is "on-page SEO" or the "basics of On-page SEO", so the URL could be https://gracethemes.com/basics-of-on-page-seo.

Meta descriptions

Meta descriptions are shown below your page URL in the search results. Here's an example:


This is the part that describes the title and has a huge impact on your click through rate. So you need to optimize it. First of all, use your keywords in meta descriptions. Second, make sure you write the descriptions that have the most effect on your readers. Using a tool such as Yoast SEO, you can easily edit this section of your content.

Content uniqueness

Google gives a lot of value to original content. Google's Matt Cutts has frequently talked about doing original research and writing ground-breaking blog posts for the purpose of ranking.

Some bloggers argue that long-form content is Google's favorite. Obviously because of the number of keywords used or the scope of the topic covered in it. In-depth content is also readers' favorite.

Have a content strategy in place and sure you write about your readers' most important concerns and queries. Check out what's already published in your niche and make sure you publish better content.
How to manage SEO projects:
Great websites are successful in aligning different projects to serve one purpose. On-site SEO is definitely worthless if it's not aligned with CRO (conversion rate optimization) or off-site SEO (link building, etc.).
Content production is a waste of money if it can't keep PPC (pay per click) traffic on site. All in all, managing different projects is definitely a necessary skill for web managers.
You need to align your on-site SEO efforts with other marketing efforts to make sure you can accomplish your goals more easily. Make sure you form a good relationship between your SEO team and other marketing teams. Here are some tips to manage different projects (including on-site SEO) the right way:
Define the exact goals you're after.
Lay down the guidelines for achieving those goals.
Use a suitable project management software to keep track of the goals and the assignments that need to be done.
Hole meetings to make sure you understand the reports sent over to you by your team.