Top Trends in Web Development for E-commerce and Gifting Platforms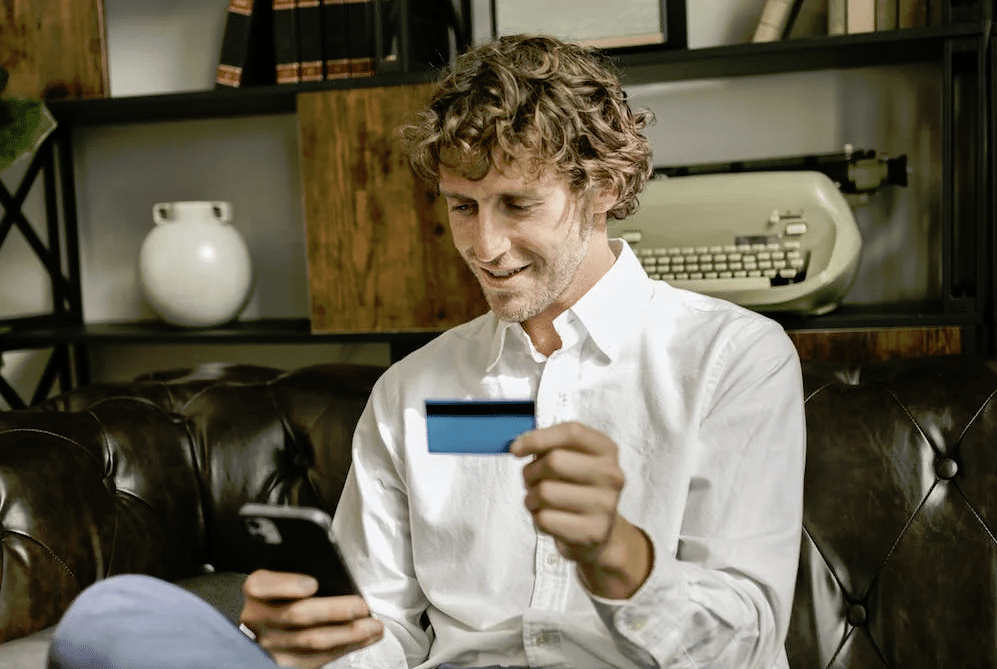 E-commerce sites and gifting platforms share common underpinnings and serve similar purposes, even if the former are more interested in consumer customers and the latter has a chiefly B2B audience in mind.
That's why it's possible to talk about a range of web development trends that apply to each in almost equal measure, so stick with us as we loop you in on important aspects that everyone is talking about.
The Rise of AI
Artificial intelligence (AI) is arguably the most important tech breakthrough of recent times, not only in terms of web development for e-commerce and gifting platforms, but more generally across all industries.
In the e-commerce niche specifically, it's revolutionizing the way we shop, search for products, and design websites.
From a commercial perspective, AI-powered systems can analyze huge volumes of information in real-time. They help companies to understand their customers better, offer personalized recommendations and create superior shopping experiences.
For example, AI can predict buyer behavior and suggest relevant gifts based on previous purchases or searches. This trend improves customer engagement as well as conversion rates while streamlining business operations significantly.
The rise of AI is an exciting trend to watch, and web developers stand to benefit from its impact immensely, as we'll discuss more later on.
Simplified Checkout Processes
A key trend in web development for e-commerce and gifting platforms is the simplification of checkout processes. This is geared towards enhancing user experience while minimizing cart abandonment rates.
A complex, time-consuming checkout process can serve as a deterrent for potential buyers. Optimizing this process includes steps like easy navigation, fewer form fields, multiple payment options, and storing customer information securely for repeat purchases. One-click checkouts or express checkouts are becoming increasingly popular too.
For example, the 'Buy Now' feature on many websites lets you bypass the traditional shopping cart system entirely.
In short, simplified checkout processes are vital to ensure smooth final transactions. The faster and easier it gets for customers to complete their purchase, the higher will be your conversion rates. It's all about prioritizing convenience to catalyze conversion rates.
Bespoke Customer Interactions with Chatbots
As part of the drive for enhanced customer service, many e-commerce businesses are leveraging chatbot technologies, even for B2B purposes. These AI-based virtual assistants offer instant responses and can simulate human-like conversations effectively.
Whether it's answering queries, helping customers navigate websites or suggesting gift options based on specific criteria, chatbots are serving multiple roles on these platforms.
Most significantly, chatbots are able to interact with customers in real-time. This not only reduces waiting times but also improves overall shopping experience.
Furthermore, increasingly sophisticated natural language processing abilities allow modern bots to understand and respond more accurately to complex inquiries.
So in essence, this trend is all about making e-commerce experiences more interactive and personalized through 'conversational commerce'. With constant advancements in AI technology shaping this sector further, expect even smarter bot-customer interactions ahead, which lessens the burden placed on developers and customer support teams alike.
Subscription Services Gain More Traction
The rise of subscription services is another outstanding trend in the e-commerce sphere. This model has started to gain more traction due to its ability to ensure recurring revenue, encourage customer loyalty and simplify inventory management.
The appeal of the process is simple. Customers sign up for periodic deliveries of products or gifts, making this a recurring transaction, not a one-time purchase.
Consider the example of beauty product companies that offer monthly boxes with an assortment of goods tailored to individual preferences. The comfort and convenience along with the element of surprise in these parcels have won over many consumers.
Some of the top corporate gifting platforms have even adopted this approach, enabling clients to get recurring deliveries of goods which are then suitable for offering out to keep customers happy, and to forge stronger relationships with business partners.
Jumping onboard with subscription-based e-commerce services does require tweaking on the development side of the equation, especially when it comes to the checkout process. However, it's minimally disruptive or complex, since there are ample tools, templates and specific solutions out there aimed at catering to this niche need.
The main perk is that subscription services inject predictability into variable shopping habits, so it's a win-win situation for both vendors and buyers. Moreover the anticipation of receiving a 'gift' every month adds excitement that traditional purchasing simply cannot replicate.
Mobile-first Approach for E-commerce Sites
As smartphone usage continues to rise, the focus has shifted towards creating mobile-optimized e-commerce and gifting platforms. This is what a mobile-first approach in web development means, prioritizing designing websites for smaller screens before scaling up to larger desktop views.
All businesses are advised to focus on investing in responsive design where the website layout adjusts seamlessly across different device sizes. Smooth navigation, fast loading times, easy checkouts and payment integration are crucial features of such an approach.
These measures seek to facilitate more comfortable shopping experiences for all site visitors. And since the majority of e-commerce sales originate from smartphones, a lot is hanging in the balance here.
Indeed, adopting a mobile-first strategy significantly enhances user experience that directly translates into higher conversions and customer satisfaction rates. To put it simply, if you're not prioritizing mobile users yet, it's time that you did.
The Increasing Popularity of Voice Search
Voice search is rapidly gaining traction in e-commerce. Thanks to smart speakers like Amazon Echo and Google Nest, more people are using voice commands to browse online, make purchases or seek customer service.
This trend calls for web developers to optimize sites and content for voice searches. Doing so involves integrating conversational language phrases into meta tags and site content, focusing on long-tail keywords that resemble how people naturally speak.
For example, customers might ask their device a question like "What are the best gift ideas for mom?" Your website needs to cater these sorts of queries effectively.
Ultimately, voice search optimization fosters user engagement by offering fluid hands-free shopping experiences, and should be used alongside other SEO efforts. This trend showcases how tech-infused habits can shape significant shifts in web development practices, making your e-commerce platform accessible regardless of screen size or interface.
Final Thoughts
These trends barely scratch the surface of what's going on with web development right now, and so as well as getting big-picture concepts such as those discussed above under your belt, it also pays to dig into the minutiae of your specific niche to make decisions regarding your next website overhaul or development project.