How To Search TikTok Users That Are Potential Influencers For Your Brand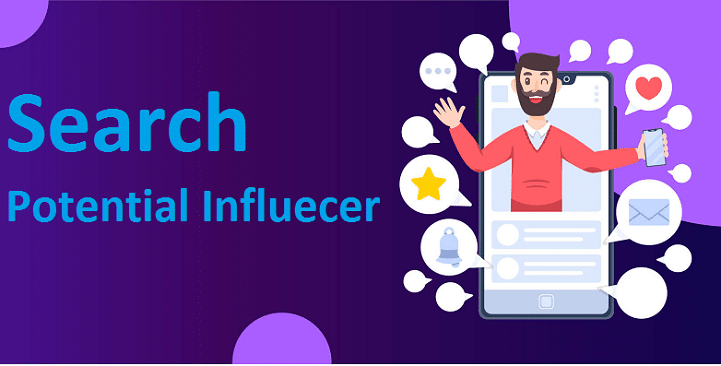 A new generation of influencers has spawned with TikTok's huge success. The app has become the go-to place for marketers to search TikTok users who are potential social media influencers for their brand and niche.
It's a no-brainer that if the target demographic is today's youngest generation, TikTok is the place to establish presence and reach.
This guide will let you in on some practical advice on how to look for influencers that are a perfect fit for your brand to collaborate with.
Use An Influencer Search Tool
The easiest way to find influencers to partner with on TikTok is with an influencer search engine like Influence Grid. It's a super easy platform to use that allows you to see their contact info and learn more about either likes/ engagement on each of the influencers' posts.
As a TikTok influencer discovery platform, this tool helps discover influencers by name or username, country, or by tags or topics. You can filter searches by engagement rate or account size.
You can see an influencer's recent videos. It filters average video views, something that's special to Influence Grid.
You can also access detailed statistics for every influencer and other social media profiles they may have, like those on Instagram and YouTube. When available, you can also see the influencer's email address. What's great is that Influence Grid allows you to export these search results to CSV with every data point.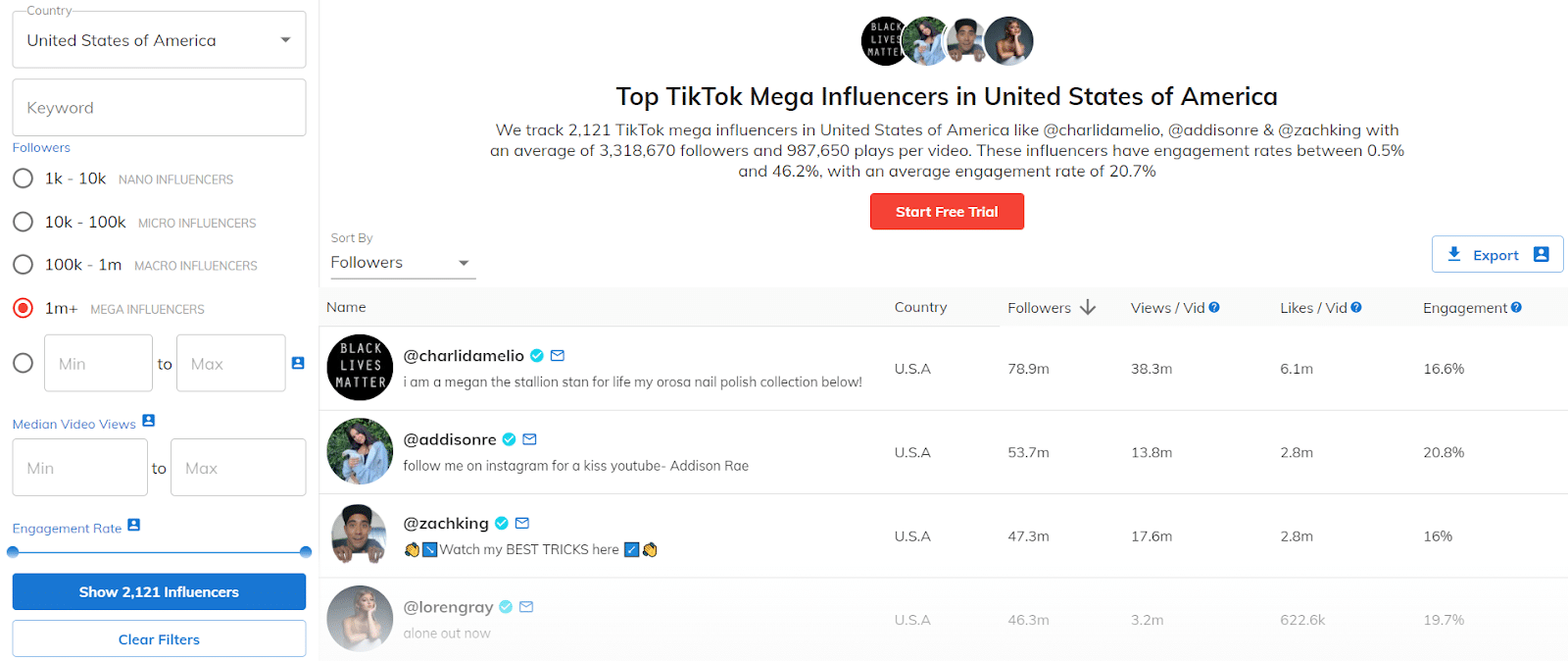 Use The Discover Tab In TikTok
Another easy way to find influencers on the platform is to use the discover tool on the app. This feed shows what's trending from videos, hashtags, creators, and sponsored content. The first few videos on hashtag pages are the most popular videos relevant to that specific trending hashtag.
To begin searching, tap on the magnifying glass icon to enter the search area. Then simply type in keywords relating to your business or brand and discover the top content and users that pop up.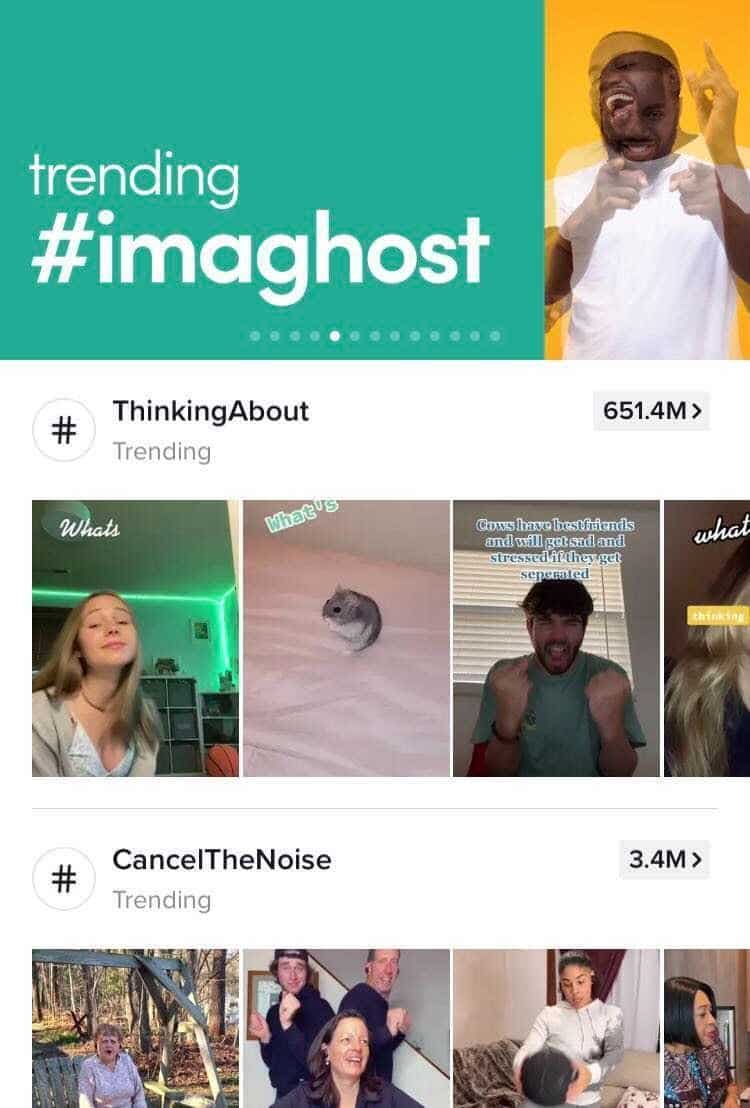 Look Into Your Competitors
An essential piece of advice in TikTok social media marketing is to embrace competitor analysis. If you keep an eye on your competitors and what they're doing on TikTok, you'll gain insights into your content creation strategy. So, search Tiktok users in your niche who have a large following and observe their TikTok habits.
Find the hashtags important to your brand. Most probably, your competitors also want to use the same hashtags. Hashtag tracking will help you find out about the content, the amount of TikTok views, likes and what other brands are up to. You get valuable information on both the opportunities and threats to improving your social media marketing methods.
If your competitors are active on TikTok, then they likely have partnered with other TikTokkers as well. Look into their accounts to get ideas about which kind of influencers are willing to work within your niche and how they create content relevant to your industry. This way, you not only get to benchmark, but you become part of the community that your niche is related to.
Ideas For Working With Influencers
Now that you know who to work with among the influencers you've run searches on, what type of content can you create?
There are specific videos that do well on TikTok, and each one has its quirks. With creativity and that influencer who is a perfect match for your brand, you can create entertaining videos that resonate with your audience.
Here are some fantastic ideas to do for your brand collaboration projects that TikTok users love doing.
Giveaways
Contest marketing through giveaways is perfect as a strategy to get more likes and followers. It;s even possible for your brand to go viral because you'll be tapping into a TikTok influencer in your giveaway contest.
To create a TikTok giveaway or contest, you'll need to set clear goals, choose an enticing prize, set rules and guidelines, and specify how users can join. Because of TikTok's viral nature, it's best to focus the giveaway campaign on increasing your brand engagement. This means increasing views, follows, shares, and getting a lot of comments.
If your giveaway or contest gets that increase in engagement, the algorithm will push your videos in front of a larger audience, so you get to take advantage of organic reach. Imagine just how much reach you'll get with an influencer!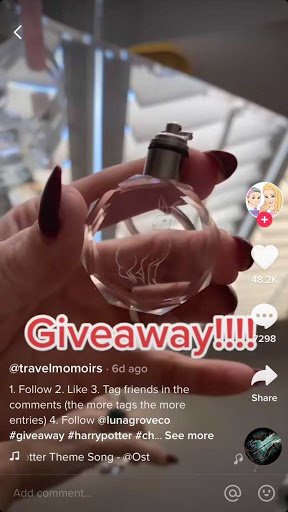 Choosing Prizes For Giveaways
Collect an influencer's demographic to get a good picture of their audience. This is where choosing an exciting prize comes in. It should be a prize that a specific audience will adore.
Some of the best giveaway prizes are tickets to exclusive events and concerts, a large cash prize, some premium jewelry, or paid vacations. Other appealing prizes for smaller brands are gift cards, toys, crafts, music gear, electronics, or beauty or cosmetic products.
As long as the prize is enticing, relevant to your target audience and your business, the giveaway contest will leverage your brand on TikTok. Set up the perfect hashtag for your campaign to seal the deal.
Giveaway Rules
When you draft your giveaway rules, include instructions to follow the account of an influencer you chose who is a perfect fit for your brand. Doing this builds the engagement rate of both the influencer and your brand.
You can give the influencer a heads up about this by sending them a message about the campaign. It's also possible to ask the influencer to create a post that will lead their followers to your giveaway campaign.
A word of caution, though, before launching your contest: don't forget the legal stuff. Read the community guidelines of TikTok and be sure you aren't infringing on copyright either through the content you create and the entries you accept.
You might also want to consider societal beliefs and sensitivities in developing the concept of your contests, so your brand avoids backlash and unwanted press.
Product Or Service Reviews
About 67% of marketers believe that influence marketing helped them reach their business goals. This proves that influencers play a significant role in growing brands through product and service reviews.
To jump into that bandwagon, search Tiktok users who enjoy a good reputation in doing reviews. Some influencers amassed a large following by merely creating review videos, how-to videos, and general articles.
Check the influencers' profile, specifically on what their followers say about their work either on the testimonials, comments, and other user-generated content you come across. Once you feel that an influencer is a perfect fit, you can ask them to review your product or service.
Another way to find the best influencer for your goal is to post a question on your social media, asking your followers who they'd like to see endorse your product or brand. You boost loyalty and brand image if you include your clients in creative decisions.
Product and service reviews leave an incredible impact, especially when they come from known and respectable people. Here we see how powerful influencers are in increasing brand awareness, bringing you more visitors, and improving engagement.
Video Competitions
Converting a TikTok challenge campaign into a full-blown competition may be the best strategy for your brand yet. After deciding what your campaign objectives are and what methods to use to track your success, promote your TikTok challenge as a competition.
Offer a prize to randomly selected creators and influencers who follow your competition entry rules. The competition entry method should include posting a video with your TikTok challenge hashtag and let everything else take its course.
The vital thing to have is an entertaining story through your video. The video competition should be repeatable. The element of imitation is important.
If the challenge is too difficult to recreate, your target market will be less likely to participate. Base your video competition on a viral TikTok challenge that swept the platform by influencers and everyday people.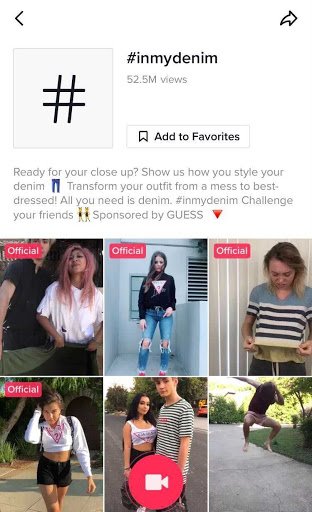 The Tiktok Takeover
TikTok offers many advertising options. One of the most popular ones is Brand Takeovers. This type of TikTok advertising allows brands and influencers to take over your TikTok for a day. They can create images, videos with embedded links, or GIFs to landing pages or hashtag challenges.
TikTok takeovers present a full-screen video to your targeted audience. They are the best options for mass awareness, and if your brand wants to drive sales by placing your messages right in front of your chosen audience. These videos can appear on the For You page as still images, GIFs, or videos.
Searching Potential Influencers For Your Brand
A guiding principle in social media is relevance is more important than reach. When you find TikTok influencers who appeal to niches similar to your target audience, you're setting yourself up for success.
Since these influencers have a large following of engaged and interesting people, your brand's content will have more significant potential in being noticed and shared within a targeted community.