How to Use Hashtags on Instagram for Best Results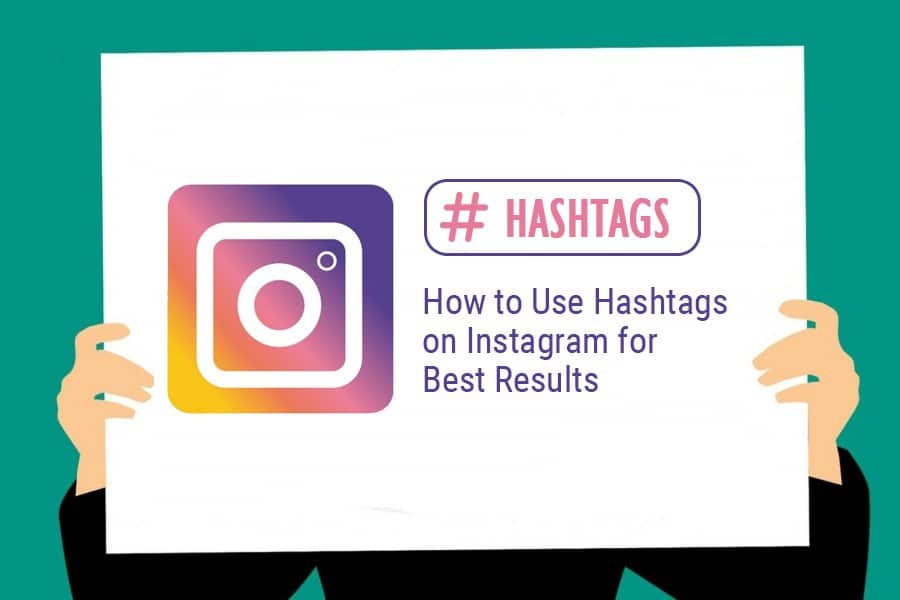 We've seen a lot of changes on Instagram since its launch 10 years ago. The design looks different, new features were added, the algorithm changed, the list goes on. But if there's one thing that didn't change on Instagram for the past decade, it's the hashtag.
In case you don't know, hashtags are basically used to categorize your posts into topics, wherein it allows other users to discover your post once they click or follow that hashtag.
It's also a useful tool to filter out which ones are actually interested to see your post and which ones are not, as it narrows down your target audience.
If you're using Instagram to market your goods or services, then you know the importance of hashtags when posting.
It allows your target market to discover what you have to offer and it increases your engagement as well. Overall, it's a great way to expand your reach.
Keep in mind, however, that not all hashtags are considered useful and effective. While it is very easy to use a hashtag on your post, it is also very easy to misuse it.
Knowing how to maximize its potential by using the proper strategies can definitely go a long way, so we've compiled a shortlist of tips that may help you out:
Avoid using words that are too general
One of the most common mistakes that other people commit when putting a hashtag is by using topics that are too broad and generic.
For example: Say you're in the restaurant industry, and you want to drive more sales into your restaurant, ideally, you'd want more people to see your posts, which will eventually lead them to discover your business.
But if you're using hashtags like #food or #restaurant, and there are a million other posts using the same thing, then it will give your post a very slim chance to be noticed.
Try using hashtags that will narrow down your restaurant's target market. In your hashtags, you can try including the location, what cuisine you offer, your best seller, and the like.
Be relevant
A surefire way to avoid your post from drowning in the hashtag world is by making sure that you're using hashtags that are directly related to what your post is all about.
It doesn't make sense to put the hashtag #cars on a food post, does it? Also, by making sure that your hashtags are specific and relevant, you'll be able to reach your desired target market and make it stand out.
#DontUseHashtagsThatAreWaaaayTooLong
Make your hashtags short and catchy as this makes it easier for users to remember. It's as simple as that.
Use a hashtag app
Sometimes, working smart rather than working hard is the way to go. Using a hashtag app like Task Ant will make your Instagram journey a breeze since it can help you find the best hashtags for your post, organize hashtag sets, and even measure your posts' performance so you'll know which hashtags are most effective.
Don't overcrowd
When it comes to using multiple hashtags, less is always more. You don't want your post to make it look like you're spamming if you put all your hashtags in one go.
Come up with a list of hashtags that you think will work best, then narrow them down. Experiment, see which hashtags get more engagement, and keep interchanging them if you have to.
Make sure your account is public
No matter how effective you think your hashtags are, if your Instagram account is private, then it just wouldn't work. Don't forget to set your account to public so that the hashtag tool can function.
Familiarize yourself with your competitors
It won't hurt to find out which hashtags they use more often and see if it applies to you. Discover the ones that work best for them, which keywords they normally use, and how they engage with your shared target market.
Just make sure you don't directly copy a hundred percent of what they do. Always come up with ways on how to stand out.
Find out what's trending
Gather intel on which hashtags are trending and join the bandwagon. Figure out a way to relate your posts to what's currently making a buzz. Find out which topics and keywords are trending and use it to your own advantage.
Double-check your spelling
Always, always double-check your spelling! You could be missing out on a lot of engagement opportunities just because of a single spelling mishap that could easily be avoided by double-checking. It should only take a few seconds, anyway.
Now that you're aware of the basic dos and don'ts when it comes to using hashtags, we hope that you'll be able to apply this on your Instagram posts and get the best results.
It may seem daunting at first, but with the right hashtags, we're sure you will find the sweet spot!