How to Develop and Launch Your New Digital Product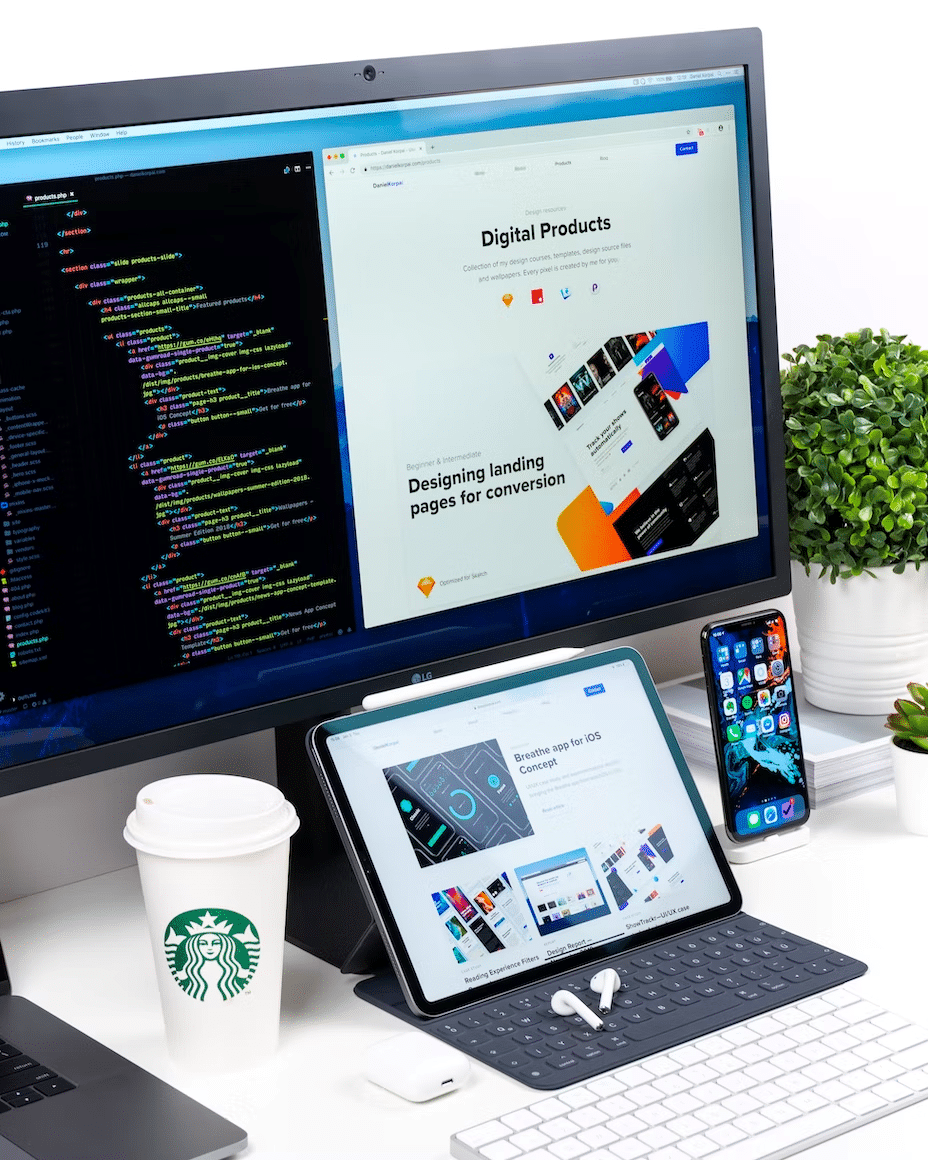 Designing and developing a new web-based product or platform takes a great deal of planning, coordination, and hard work. From front-end development and user interface design to server architecture and back-end coding, many pieces need to fit together perfectly.
However, 95% of new products fail, including web and software products. A significant reason for this is poor planning and execution, making the development process difficult to navigate and resulting in a subpar product launch. Fortunately, there are some steps you can take that can help you develop and release your new web-based product successfully. Here's a step-by-step guide to getting it done:
Establish clear project goals

Before beginning any web development project, setting clear goals is critical. This includes:

Defining the problem you're trying to solve with your product
Identifying the target market and their needs
Determining the key features and benefits of your product
Outlining your project timeline and milestones
Establishing a budget and resource allocation

The company is responsible for outlining the project timeline and milestones, allocating resources such as budget and personnel, and providing guidance and support throughout the project. On the other hand, stakeholders must provide input and feedback on the project goals, ensuring that they align with their needs and expectations. They can identify potential roadblocks or risks that could impact the project's success, participate in the development of the project plan, and align their own goals and objectives with the project's goals.

Conduct thorough market research based on project goals

The first step in market research is identifying your target audience and their preferences. This involves gathering data on their demographics, behavior, and preferences. Once you have this information, you can use it to inform your product development and ensure that your product meets their needs. For web design projects, this means:

Creating user personas to understand the needs and wants of your target customer
Understanding user flows to determine what features will be most important to them
Conducting usability tests to identify design issues that need to be addressed
Analyzing data from analytics programs like Google Analytics or Mixpanel

You can use market research tools to identify trends, patterns, and demand in your industry. Armed with this information, you can then create a product that offers a great user experience and meets the needs of your target market.
Competitor research is another critical aspect of market research. It involves identifying your competitors, analyzing their strengths and weaknesses, and understanding their market positioning (what they offer that you don't).

Develop a detailed project plan

A project plan is an outline of the tasks that need to be completed to achieve the desired outcome. It should include all milestones and deadlines, necessary resources (people, equipment, materials, and budget), deliverables that need to be completed, and any potential risks or problems.

By developing a detailed project plan, you can ensure that all team members are on the same page and working towards the same goal. This means outlining the entire development process from start to finish—from concept and design to development and launch.

Begin the product design process

To start the design process, you need to identify the essential features that your product should have. These features should be informed by your market research and your understanding of your target audience's needs and preferences. It is also essential to prioritize these features to ensure the most critical ones are developed first. The basic product design process follows this structure:

Wireframing: Creating a basic structure and layout for the product
Prototyping: Building a working prototype of the product
Testing and iteration: Testing the design with users to identify issues that need to be addressed
User interface (UI) design: Designing the user interface of the product, including elements such as menus, buttons, and text

When designing, make sure brand awareness is at the forefront of your strategy. This includes elements such as your logo, product, and visual components, which should be strategically positioned to align with the product's overall goals. Your brand identity should be consistent throughout the product, from the color scheme to the tone of voice used in your copy.

Develop a comprehensive product launch plan

Your strategy for product launch will make or break your product's success. On a granular level, your product launch plan should include:

Timeline: Identify when each step of the process needs to be completed
Budget: Allocate a realistic budget for marketing activities, such as advertising and social media campaigns
Audience targeting: Develop a strategy for reaching your target audience with the right messaging
Marketing materials: Create content such as web copy, visuals, and videos that showcase the product
Press outreach: Reach out to relevant media outlets and influencers to help spread the word about your product
Analytics tracking: Monitor user engagement with metrics such as website visits, conversions, downloads, and more

To ensure a successful launch, you also need to execute a comprehensive marketing strategy that includes the following elements:

Go-to-market strategy: This involves identifying how you will introduce the product to the market—through traditional marketing channels such as print ads or digital advertising or through long-term efforts like SEO optimization.
Pre-launch activities: These are activities you can do before the launch to create hype around the product and build visibility. This includes creating buzz with influencers, strategic partnerships, content marketing, and PR campaigns.
Post-launch activities: After the product is launched, you need to continue promoting it with email campaigns, social media marketing, and advertising. This will help you maintain visibility and increase sales of your product. Here we leave you some inspiration and examples about new product announcement email.

Monitor your success

To measure your product's success, you need to set metrics that are aligned with your business objectives, which include:

Conversion rates: This is the percentage of people who purchase your product after viewing it.
User engagement: Track user behavior on your website and within your product to understand how they are interacting with it.
Revenue: How much money are you generating from sales of your product?
Customer satisfaction: Keep track of customer feedback and reviews to gauge customer satisfaction levels.

By collecting data on your product's performance and analyzing it to identify trends and patterns. You can use tools such as Google Analytics to track user behavior and measure key metrics. When you analyze this data, you can quickly identify areas where your product is performing well and areas where it needs improvement.
Endnote
Ensuring brand awareness, developing and executing the right go-to-market strategy, creating marketing materials and press outreach plans, and monitoring your success are all important elements of a successful product launch. By following these steps, you can ensure that your product is well-received by the market and drives sales.