Make Your WordPress Website SEO Friendly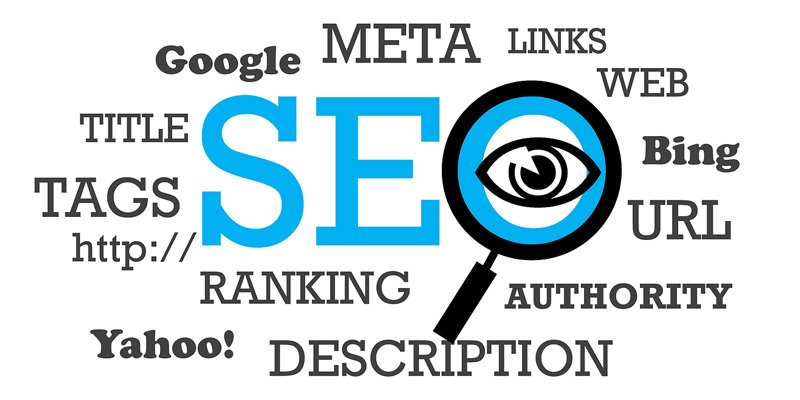 Search Engine Optimization is a tough process to rank your websites up on Search Engine Result Page (SERP) and to get high quality of traffic organically through search engines. SEO demands a lot of hard work and deep research to rank your website higher. How it may help an organization to grow and succeed?
Okay, so here is the answer to this question. There is no one denying the fact about popularity of SEO in online world and how actually it can help you growing your business online.
However, people have wrong perceptions about the process of SEO. Many of us including some newbie SEO professionals think that it only rotates around promoting your business in every possible manner and preparing best of your blogs.
Fallacy revolving around SEO
Some of us think that creating backlinks on different website will give the necessary boost to our website and this is the only thing worth doing to make your websites SEO better, but guess what?
SEO is far more advanced and we have to dig deeper to catch the actual treasure and benefits actual benefits and implementations of SEO.
SEO comprises of two very basic SEO elements particularly known as On Page SEO and Off Page SEO. While off-page SEO majorly revolves around link building ideology, people have very limited knowledge to on-page SEO and this is what creates a huge difference in SEO campaigns of many reputed businesses.
How to Roll on a Successful SEO Campaign
First thing's first, and to really make your website more successful, you need to focus on your websites on-page SEO. It will be beneficial enough to rank your website up if you have implemented it correctly.
But before you think of On-Page SEO, you need a seamless website to provide your users something worthy.
Since, your websites is the central business hub for all the users visiting your website, you need to make sure that people visiting your website are not confused but they are having a good time while they are on your website by providing easy accessibility options and WYSIWYG features.
If you are successful in attaining all these things, you'll see a certain hike in the number of users visiting your website for sure.
How to Choose a Framework to Build Your SEO Friendly Website
CMS is the answer to your question as it is easy to customize, doesn't demand knowledge of coding from the website owner and most important of all is completely error free since a user is not making any changes into the code but to the outer layer of the code (which we all known as the front-end) to customize the website.
Google in particular loves CMS and the best CMS among the lot is withouth a doubt WORDPRESS. Google has it's search engine algorithm which ranks your website on certain factors and if your website passes all the ranking factors with good grades, voila! it is good to go and ranked on the top spot.
But also make sure you are upgrading yourself as soon as Google algorithms changes since nothing is constant and here to stay forever.
If you already have a website, you need to add more value to your website by revamping it as per the guidelines of Google.
When you follow the guidelines of Google for making the basic framework of your site, you shall find that it gets easier to achieve better Google search engine ranking.
Design an Easy Website
Google has a great set of guidelines when it comes to design your website with neat and clean code and front-end. Google is strictly against a rough and too complicated design selection since it can confuse your visitor and can reduce the accessibility at the same time.
User is Google's priority since every person coming on your website through Google has a trust on Google but not on your website.
Organic traffic is nothing but the trust being passed on from search engine to your website and being a search engine giant, Google doesn't want to redirect good traffic on bad or ugly looking websites.
Great navigation is mandatory for your website to make sure people are getting right set of information from right place. Follow Google's guidelines to make sure everything is in right place..
WordPress Based Website Designing
As said earlier, always go for a best website design and an experienced web design company to make a great masterpiece which is SEO friendly.
If you are choosing an open source framework to build your website, we would suggest to go with WordPress since it is very easy to customize and to get the desired layout for your website.
It is one of the best open source frameworks that have been used quite extensively by the website owners. From personal blogs to developing professional business websites, use of WordPress can be noted everywhere.
Going with WordPress has its own benefits since this is and open source framework that means it can be used freely and can be customized according to your needs without taking any prior notice from any person or any organization.
WordPress has many free and paid pre-build Themes and Plugins which helps its users to make a website according to their needs.
The site must be search engine-friendly, and when you develop a website based on WordPress, you shall surely get this aspect to be covered with high-end perfection. You shall find limited hassles with site designing with WordPress.