Crucial reasons why small businesses should invest in website design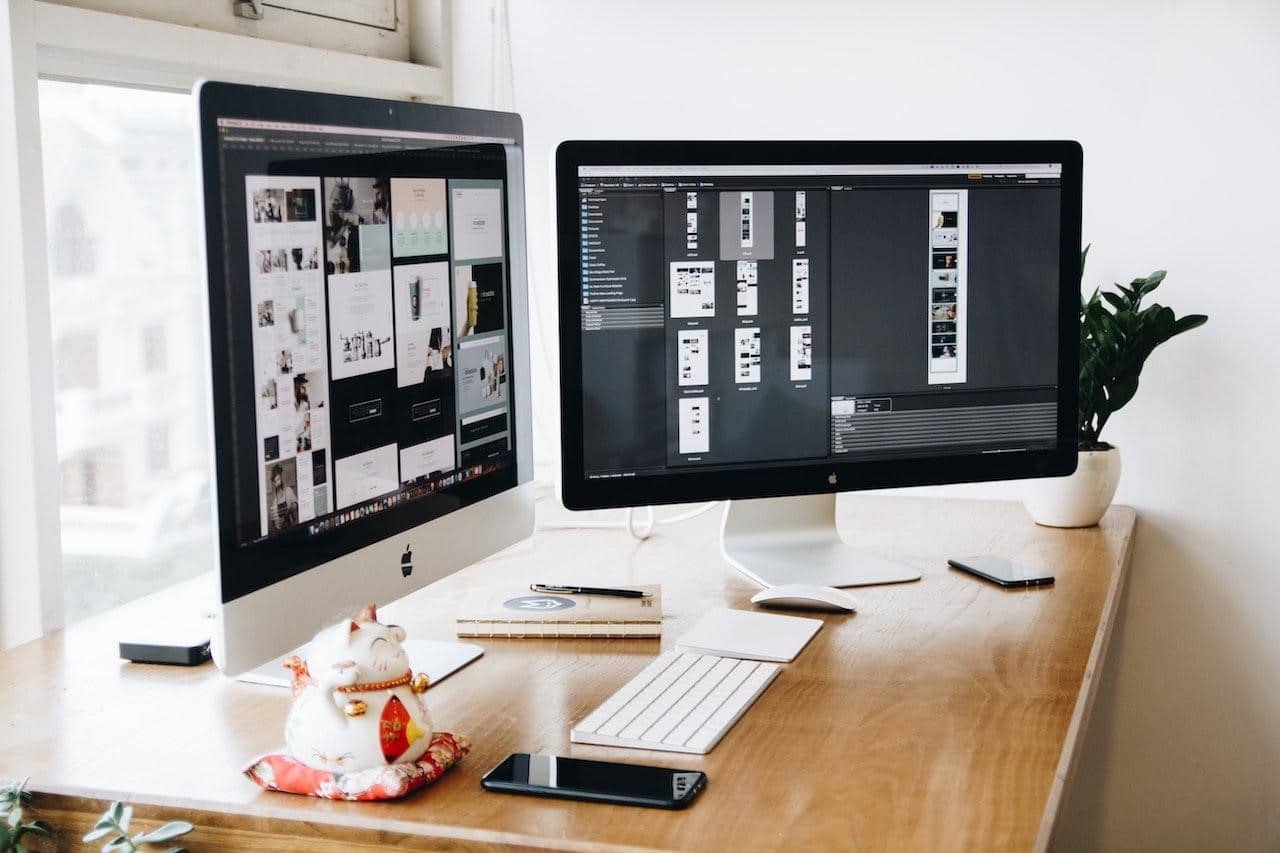 Have you ever heard the saying, "Your website is your second storefront"? The importance of a well-designed website is undeniable. The benefits associated with content creation, SEO, social media, and more make it clear why businesses invest in online brand enhancement.
But without design, it cannot be easy to stand out to customers or prospective clients. Whether you own a small business in the beauty industry or one selling cars, your web presence should communicate what makes you different—inside and out.
Create a good impression
When someone visits your website, they form an opinion about you. It takes only about 50 milliseconds for a user to create an impression of your website — positive or negative.
Users will form this opinion based on the quality of your design and content, which means it is crucial to create a good impression.
Your website should create a good impression with potential customers. They will be able to find what they need quickly and easily, which can lead to increased sales. This is especially true if your website has an ecommerce component.
A website is the first thing a potential customer will see when they Google your business, so it must look good. A professional website design can set you apart from other companies in your industry and help you attract new clients. It's also a great way to showcase what makes your company unique—either your services or products.
A poorly designed website or one that is complex for customers to navigate can be just as damaging as not having a web presence. Some studies suggest that up to 70% of visitors will leave a site if it takes longer than three seconds to load.
So how do you design the perfect website? Does using the top website builder platforms do the job? The answer may surprise you: It's not about what looks good on paper; it's about what works best for your business.
Offers easy access and solid navigation
The first thing that customers look for when visiting a new website is how easy it is to get around. They want their questions answered quickly, so they need to find what they need without having to sift through a lot of extraneous information or click through several pages.
Website accessibility is vital if your site sells a product or service. If customers can't find what they need quickly, they will likely leave and go elsewhere.
As part of your website design plan, consider how many ways to contact you are available on each page. Is there a phone number? An email address? A live chat feature? The more options you offer, the easier it will be for customers to reach out with questions or concerns.
The best way to ensure that your website is easy for customers to navigate is to have a clear hierarchy and an intuitive structure. You should also ensure all links are working correctly because broken links can be frustrating for users who click on them expecting something helpful.
Supports SEO strategy
More than 8.5 billion searches are done daily, so you must optimize your website for internet searches. Thus, your website needs to be search-engine friendly.
This means that it is easy for people to find the information they need and that it has been written in a way that makes sense when someone searches for a specific keyword or phrase. It also means that your website loads quickly, so people stay calm and stay before finding what they are looking for.
You should build your website with SEO in mind. When creating the layout for your website, you should include content that supports SEO strategy, such as keyword-rich alt text and meta descriptions. This can help boost traffic to your site from search engines like Google (which accounts for 92% of online searches worldwide), Yahoo, or Bing.
Help drive action and engagement
People visiting your website should feel like they can take action to help them achieve their goals. For example, if you are running a local business and want to drive foot traffic, you might include a form that allows users to sign up for text alerts about new products or sales events.
You can use various tools to help drive action and visual engagement on your website. The goal is to make it easy for visitors to take the next step, whether signing up for a newsletter or making an appointment with you. These tools include call-to-action buttons and forms, live chat and video chat options, online booking forms, social media buttons, and more.
Check if your website builder can handle the range of tools and functions you need to integrate. Use reliable platforms like Wix, Weebly, or Squarespace to ensure these features function correctly. Several Wix alternatives also offer reliable website building capabilities if you prefer other platforms.
Nurture leads and get more conversions
A practical and beautiful website design helps in nurturing leads and boosting conversions. To help nurture leads, your website should have a user-friendly design that can help get more leads and conversions for your business. It should have a clear call to action and offer compelling content.
The goal is to nurture leads into becoming paying customers. You can use tools like landing pages, email marketing campaigns and social media marketing to achieve this.
However, more than the design is needed to get you there. Even if you have a great website that's easy to navigate, people won't be able to find it if they don't know about it. That's where good marketing comes into play – it helps drive more traffic and leads for your business.
Provides good user experience
A good website design should facilitate a great user experience. This means that your website should be easy to navigate and provide all the information visitors are looking for at a glance. It should also quickly load, so people don't have to wait around while checking out your products or services.
Do you need a new website? If you haven't updated your site in years, it might be time to give it some attention. An excellent place to start is by doing a content audit.
This is a review of your existing site to determine what's working and isn't. It can help you identify areas that need improving, and give you a good starting point for updating your content.
Look at your site from a new visitor's perspective, and see if it accomplishes its goals. Is it easy to find what you need? Are there any obvious gaps in your content? How does it look on mobile devices and laptops? Does it load quickly or take forever to show up when someone clicks a link from social media?
Analyze your website and ask yourself these questions:
Does the design fit your brand?
Does it load quickly, even on a mobile device?
Is it easy to navigate?
Check what information is missing, outdated or duplicated. Make sure that all the pages on your site are relevant to your business goals, and eliminate those that aren't helping you reach those goals.
Write new content based on what visitors want to know about your company, products, and services. Run through your site and make sure all of the content is up-to-date.
If you have a blog, check to see if any posts need updating or deleting. Ensure your contact page has current information on how customers can reach you (including email addresses).
Takeaway: Get ahead of your competition with a good website design
As a small business owner, you don't have the time or resources to invest in SEO or social media marketing. But if you can invest a little bit of money on something that will positively impact your business's growth, it's worth it.
Remember, having a great website design is like anything else—If you're smart with your money, you'll be ahead of your competitors.