Why Is A Professional Website Design Important For Fulfilling Business Needs?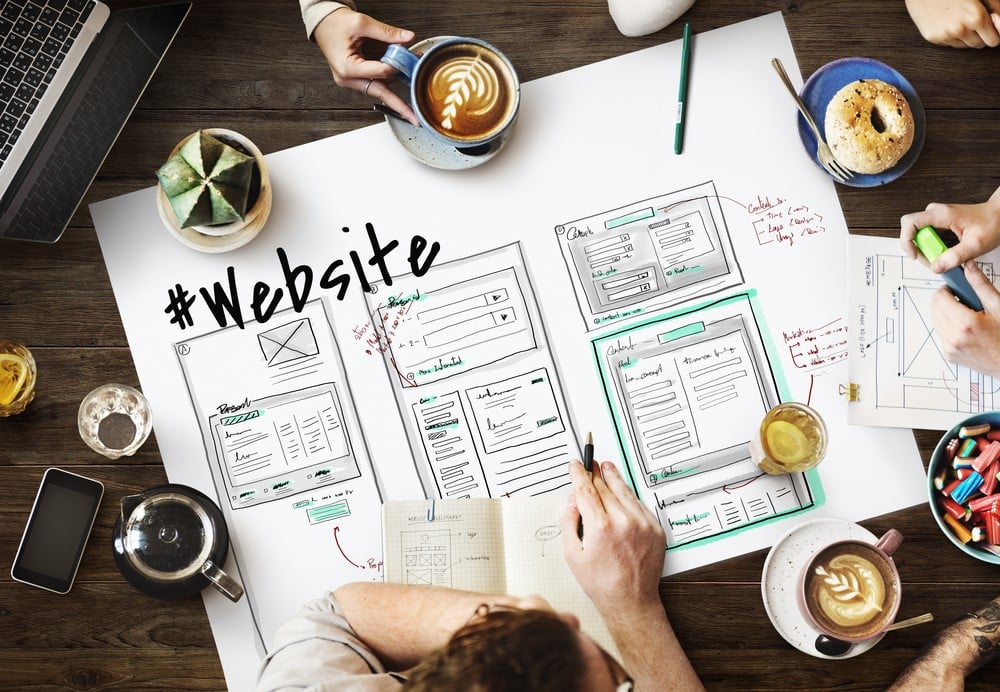 Hiring a professional web designer can be challenging, especially when you own the business and can't expect any delivery delays.
A website is the most important place for any business, and if it's not designed correctly, people will move to someone else, and usually, it's your direct competitors.
To convert your suspects into potential customers, the marketer has to align a professional web designer to design the website. Otherwise, he might leave some loopholes for others to dig into it.
So, ultimately you can not afford to miss out on this because that's how you can convert your customers into loyal customers and eventually bring in leads.
There are numerous web design agencies in New Jersey, with a pool of talented resources working on adding quality to clients' projects and escalating them to success.
In this article, we will discuss the vital points necessary for building any website and why a professional website designer is essential for any business' potential growth.
So, are you ready to unfold the points? Let's get started.
Why is a Website important for any business?
This section discusses the need to create a website with some of the best points to validate the details and gain users' trust.
Brand Image
Your website is the reflection of your brand, and if you fail to create a solid visual identity, your brand won't make it to the conversion phase, where the suspect is all about converting as a potential customer.
It's usually one of the first things any visitor will see while searching for your business, and if you fail, someone from your clan will grab this opportunity and play in millions.
A brand is nothing without a website, and a brand strategist plays a crucial role in making the website live from scratch. Therefore, selecting all the elements correctly and carefully to maintain consistency throughout the website is essential.
You can check various brands like Coca-Cola, Mc Donalds, and Nike, which have a strong brand image, and it's all because of their marketing strategies, website design, and social media marketing strategies.
Brand Colors
Choosing the right colors for your brand is another critical phase in the design and development of your website. At this stage, either you discuss with the clients, like if they have any colors in their minds, or suggest a color pallet based on their logo and targeting.
Remember that the colors you choose should stay consistent throughout your website, social media platforms, postings, and everything! You can not use any other color that doesn't match your brand color because this will portray a message of negligence towards the brand.
For instance, if you wish to associate your brand with trust, you can use blue in the website design and logos. Whereas, if you wish to convey a happy message, try using red as the base.
Colors say a lot about your brand, and a brand strategist and professional website designer will also look at color psychology before suggesting brand colors.
Brand colors evoke emotions and connect with the viewers directly! So, always make the right choice.
Seamless Layout For The Website
A rule of thumb for design is always keeping the website clean, sleek, and transparent using all the design principles.
If you add so many elements and colors in a website design, your viewers will get confused, ultimately making them frustrated.
There are many options available on the website design tools, and designers will use them to create the most appealing design. Giving the most seamless website design layout for any website is essential, and if you fail to do it, your audience won't stick around with you no matter what!
You have to experiment with different design techniques and layouts to see which one looks best and doesn't give a cluttered look and feel.
See the user journey and how your customers behave over the design to see if changes are required, or you can go with the first draft.
Font styles and typography
When a website designer chooses the font style, they should remember that you can not use any font that seems reasonable!
The general rule for this is that the font says a lot about your website, and it should be easy to read because if it's not visible on the website, then you can not make your viewers read anything, no matter how well it's written.
It depends directly on your target audience; they're aged people then, and you must get things done correctly for them. The font size should be bigger, but, contradictory to this, if your target audience are people more than youngsters, you have to use a stylish font.
Designers get leverage in using the size of fonts based on their target audience, and it's all rotating around them.
The fonts you choose say a lot about your brand, and one should always keep this in mind; the more versatile your brand is, the more audience will be attracted to it! No matter what.
Website Accessibility
A professional website designer will design a website so that anyone can easily access it without facing any issues. It's essential to communicate the information better and connect with the audience in a proficient manner.
This means designing the website with a seamless user experience so people can access it over any device, whether Mac, Windows, Android, or even iOS.
However, on the other side, most website designers and agencies are unaware of these best practices, which ruins the user experience.
So, the essential tip is to build your website keeping all the pain points in mind and make sure that, whenever you get a website designed by anyone, it's done correctly without any blunders as we have discussed before.
Focus on the user experience and interface, while trying to improve things for everyone. The more you work in a proficient way, the more you will grow and make your audience stick around your website.
Key Takeaway
Sometimes, making the most out of it can be challenging, which means creating a solution that is easily accessible to users, and people are enjoying what they're doing so far. Understanding the audience's psyche is one of the most critical steps, and if someone can't do it properly, there is no possible chance that anyone can make the most out of it. The company initially has to pen down all the details before going further and analyzing the key points that might be important for any business' potential growth.