9 Tips for a Designing Great E-Commerce Website Design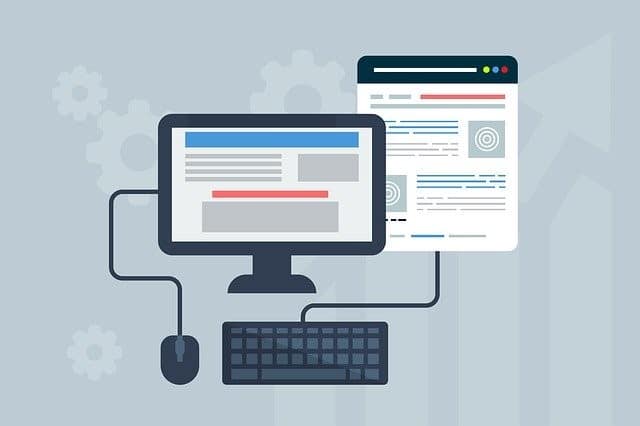 Good website design is crucial, and your company's web design impacts your lead generation, customer experience, and bottom line. A good website design ensures your leads remain on your page. Users who visit your website get your business's first impression and can judge it within seconds. It will give your audience a negative impression if it's outdated or unappealing.
Most web design practices and elements impact how you publish content, affecting how search engine spiders index and crawl your website. Others also impact SEO, so consider partnering with a web design company whose packages have SEO services. Effective web design also sets your customer service impression, builds trust with your audience, and creates consistency. Here are nine tips for a great eCommerce website design.
Create a responsive design

Mobile accounts for 65% of all eCommerce traffic, making a responsive web design a crucial factor to consider. Customers and website users will try accessing your site from various devices, including tablets, smartphones, laptops, and desktop computers. With a responsive web design, your audience will have an excellent experience regardless of their device. Ensuring these leads have a positive experience is the only way to ensure they remain on your website.

Responsive designs ensure your site is appropriately sized for every device. This helps keep leads interested and engaged in your website. If your eCommerce site isn't ready, you can sell on Amazon or any other eCommerce platform as you wait for yours. You can also keep selling there if you don't want to create a website.

Prioritize branding

When designing your website, make branding an integral part of the entire process. This is because everything about your website should reflect who you are as a brand, what you stand for, and why customer loyalty is an inspiration. When you make web design a part of your website design, you ensure consistency and supporting authenticity. It's essential to be consistent while promoting a cohesive brand identity on all platforms.

Leverage color psychology

Color is a powerful tool; understanding its psychology can help you leverage it and drive more sales. Since different colors inspire various emotions, actions, and feelings from people, try leveraging these color inspirations to make your eCommerce website convert. For instance, a marketing color such as red can catch attention.

If you use red for your CTA buttons, it'll contrast nicely with your website design. The blue color symbolizes harmony, stability, calm, trust, and peace, all of which are emotions your customers can feel about your brand. Using this color on your site's top navigation and logo can help strengthen user trust.

Embrace simplicity

Through your website, customers know more about your brand and transact with your business. Its ease of use and simplicity can make or break the user experience. Making your site user-friendly also makes it SEO-friendly because search engines can easily crawl and understand your site, resulting in greater visibility in SERPs. Simple web designs have higher conversion rates than complex ones. Nonetheless, a minimalist web design doesn't imply that your website shouldn't have bright colors and catchy images or videos.

Simplifying your web design can help boost conversions, increase SEO rankings, save time and money, and improve user experience. Consider using such elements sparingly to highlight key conversion points, including email subscription boxes, add-to-cart buttons, contact tabs, or forms. Consider working with a talented and experienced web design team to ensure simplicity in your web design.

Use purposeful visuals

While visual elements are excellent for engagement and simplifying text, you shouldn't go overboard because they can crowd your website, making it feel cluttered and overwhelming. Also, too many images and videos make it hard to read on a page. To create an effective web design, ensure a balance between the text and images on your website. Consider using visuals purposefully. For instance, if there's a block of text explaining your services, add a video below it to simplify the text.

Improve page speed

You might have a visually appealing website design, but it will be useless if users never stay on it. Page speed is a vital web design element that ensures that your site loads faster for users to quickly access what they're looking for. Your audience and customers hate waiting for slow-loading pages, and if yours take too long to load, they pick your competitors instead, abandoning your website and increasing bounce rates.

Using a speed checking tool such as Google PageSpeed Insights, you can see how fast your site loads and the improvements you can make to boost it. Increasing page speed improves user experience, ensures users stay longer on your website, increases SEO rankings, and reduces bounce rates.

Ensure your content is scannable

On an average web page, users are more likely to read about 20% of the words. They scan the text, looking for vital information instead of reading the entire page. If you want to pass a message or point across and drive sales while at it, ensure your content is scannable. Consider breaking up your content, including blog posts, product descriptions, and others, into a simple to scan format.

Maintain short paragraphs and sentences, bold crucial information to attract attention, and include bullet lists to break large text blocks. The more scannable your content is, the easier it will be for users to absorb crucial messaging, increasing your chances of making a sale.

Use high-quality imagery

Images are an excellent way to increase conversion rates on your website. For customers and prospects to purchase your products, you'll have to showcase what they're buying through top-quality product images. Get professional images for each product to build trust and confidence in your customers. They'll most likely purchase if they have confidence in what they're buying.

Strategically position customer reviews and testimonials

Leveraging social proof is an effective way to entice customers to make a purchase. When designing your eCommerce website, find ways to showcase the testimonials and reviews you've gotten from existing customers. When site visitors see that others have had a great shopping experience on your website, they'll see you as trustworthy, increasing your sales.
Endnote
Your website design plays a significant role in your online store's success. Use these tips to create a high-converting web design.