8 Easy and Free Ways to Promote Your Website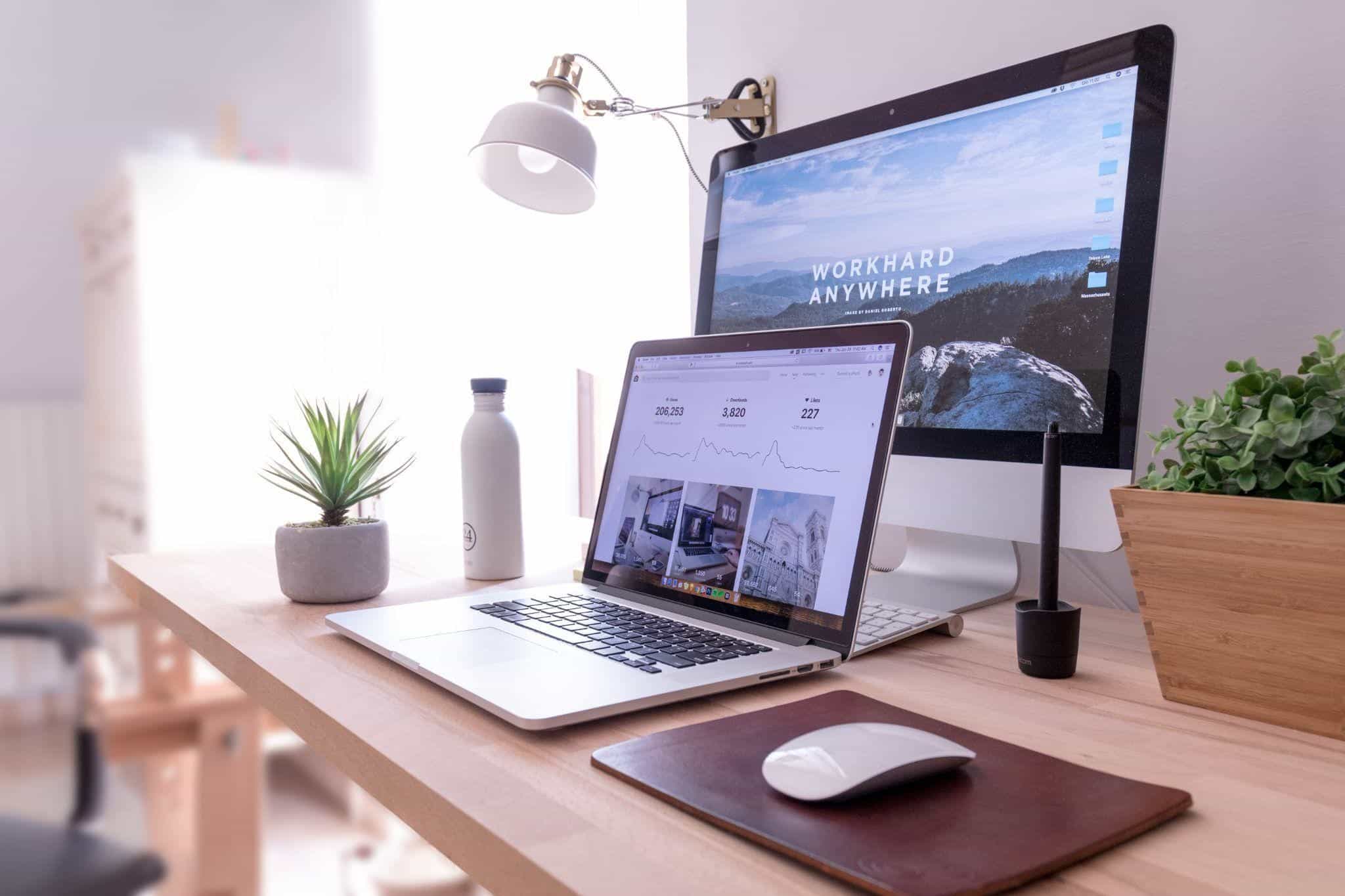 Promoting your website is the most important thing you must do to reach more people. There are billions of websites out there, and the competition keeps growing. To stand out in the sea of websites, you must create an excellent strategy to make your website unique and accessible to internet users.
If you want to get the most out of your website, we are here to help. We will present strategies you can use to gain more visibility while not spending a dime. However, you first need to learn what promoting your website is all about and some advantages of taking this step.
What is website promotion?
Website promotion is the process of increasing visibility and traffic to a website through various methods such as search engine optimization, content marketing, social media marketing, or affiliate software that enables website owners to partner with other websites to promote their products or services, track referrals, sales and commissions, and manage relationships with affiliates.
There are many benefits to promoting your website – you cannot simply leave it as is and expect to reach a broader audience. It's all about grabbing people's attention and leaving a strong impression on them right away.
With all that in mind, here are some of the advantages of promoting your website.
The advantages of promoting your website
There are numerous advantages website promotion can bring you, but we will mention only a few of the most important ones below:
More traffic and followers – promoting your website will allow you to reach a broader audience and have more viewers
Brand identity – web promotion will help you create a brand name that people all over the internet will be familiar with
Customer loyalty – the better you promote your website, the more trustworthy you will appear to your customers, thus making them come back to your website frequently
Business opportunities – the more visible you are on the internet, the more likely you are to collaborate with some of the most influential businesses on the market
Increase in sales – if you have an online business, making your website more visible and accessible will bring you more profit
With this being said, let's see how you can promote your website for free and gain more followers.
8 easy and free ways to promote your website
Sometimes, you don't want to risk it and spend your money on tools that won't get your website enough visibility. We are here to help you save yourself the hassle of finding free tools that can actually make a difference. Here are some practical, free options to promote your website and make it stand out from the competition.
Solidify SEO on your website

Search Engine Optimization is the first step to ensuring success and visibility for your website. If you are new to the online marketing game, you should follow a few basic guidelines to a successful SEO strategy. For example, you should clearly state the purpose of your website so that your viewers can understand what your brand is all about and what you have to offer. Or include keywords on your page with the appropriate search volume to increase your rank in search results.

Choosing a domain name is a crucial step here – you should make your domain name memorable, short, and concise to generate more sear. Use a noteworthy SEO tool and run your website through a trustworthy SEO checklist to ensure that your website will become more visible.

Get registered on online directories

Registering with online business directories is a great way to increase your Google rank. Online directories are lists of businesses or websites categorized in specific niches or locations. Whenever someone searches for businesses they need in such directories, your brand name will pop up, making your website more visible and compatible with the requests of your potential customers.

When taking this step, add as much data about your website as possible to make your company trustworthy and compatible with peoples' needs. Before you decide to put your business on such directories, you should find as many trustworthy online directories as possible and list your business wherever possible. Stay away from sketchy sites, as they can negatively influence your reputation.

Leverage email marketing

Email marketing has grown into one of the most effective marketing strategies with the tidal wave of new online businesses. It's one of the simplest marketing strategies that allow you to identify your target audience and send automated emails directly to potential customers. You will attract a broader audience, and people will feel special since you've decided to contact them directly.

To make this strategy successful, you will need to make an email list of the people who will receive your promotional emails. Do your research and find your target audience before taking this step – you can then use templates you will send to your audience every once in a while.

Getting an extra hand from experienced online marketers or affiliates who are familiar with email marketing can branch out your efforts. Utilizing an affiliate management software can help with managing your email marketing strategies.

Utilize social media

Social media is an important tool for ecommerce businesses because it allows them to reach a large and diverse audience in a cost-effective and efficient way. It can also help them increase brand awareness rapidly. By regularly posting content and engaging with followers on social media platforms, businesses can raise awareness of their brand and products.

Many social media platforms offer targeted advertising options that allow ecommerce businesses to reach specific demographics or interests. This can be a highly effective way to reach the right audience and drive sales. Furthermore, by posting links to products or promotions on social media, businesses can drive organic traffic to their website and make it easier for customers to make purchases.

Apart from increasing exposure, social media can also be used to tackle customer support issues. Through the use of social media support software integrated with various other platforms, brand representatives can respond to conversations about their products or services on popular social networks such as Twitter, Instagram, and Facebook . This also helps build loyalty with consumers as they will be more likely to choose a company who takes the time to ensure their satisfaction on a platform of their choice.

Collecting data from social media can be used to strengthen customer relationships and enhance brand loyalty. By gaining insights into the way customers think about products or services, businesses can create personalized offers and promotions that cater specifically to their customers' needs. This type of marketing helps create a more personal connection between the customer and the business by understanding their unique interests, preferences, and overall opinion on the brand. It also allows businesses to stay up-to-date on current trends and develop more relevant product offerings, which result in increased sales and customer satisfaction.

Incentivize customer-generated content

The best content that you can provide is what you get from loyal customers. Customer reviews, shout outs, reposts, and more are various ways that your business can benefit from the easiest demographic — satisfied customers. You can create various incentives for customer-generated content, such as coupons, giveaways, gifts with every purchase, loyalty programs, etc. People will always want to get the most out of something, so provide additional benefits to them.

However, you shouldn't use this strategy very often. You can give out coupons every once in a while to make your customers even more attracted to your website. People don't like when they can get something easily, so make sure not to overdo it with incentives.

Try outreach marketing

Outreach marketing is a type of marketing strategy that involves proactively reaching out to potential partners to promote a product or service. This can be done through various methods, such as affiliate marketing, influencer marketing, or partner collaborations.

Once a business has identified potential partners, you will need to negotiate the terms of a business contract. Creating contracts for business can be simple, but ideally all have the same basic information. This may involve the terms of the contract, the pricing, and any other details that need to be agreed upon.

This may involve the terms of the contract, the pricing, and any other details that need to be agreed upon.

Outreach marketing can help to build relationships with potential customers and partners, which can lead to more opportunities for business contracts in the future. By proactively reaching out and engaging with these individuals or organizations, you can establish yourself as a reliable and trustworthy partner and potentially secure long-term contracts.

Create your own blog

Starting an online blog is the best move if you want to appear professional and trustworthy. You can create your own high-quality content that customers can use to learn about the importance of your products and show them what you have to offer that can make their lives easier. You can promote your products seamlessly while also helping others understand the impact your products can have.

This strategy is closely related to SEO since it can increase your visibility on the internet. You can do this step completely free by letting your creative side flourish. Do your research and create types of content that would be interesting and relevant to your viewers, and watch the magic happen.

Create a free resource

Everyone loves to get something they don't have to pay for, so creating free resources can benefit your website or online business. Offer some things that will go with your products (such as nice packaging or stickers) to make your customers happy every time and improve their day.

Moreover, these free resources don't have to come in a material form – you can offer free tutorials or blogs to help people learn about some essential things. People will appreciate you and your website and always turn to people who want to help others. That will surely expand your network and make you stand out in the sea of competitors.
Conclusion
In our technology-ruled world, we want to ensure that our website gets the attention it deserves. To achieve this, you should follow the steps we have mentioned and find a promoting strategy that works best for you. However, you should do detailed research and dedicate your time to each strategy individually for them to work. All these are free of charge – all you need is creativity and outside-the-box thinking to make your website popular among internet users.