How to Get a Better Google Ranking for Your Website in 2023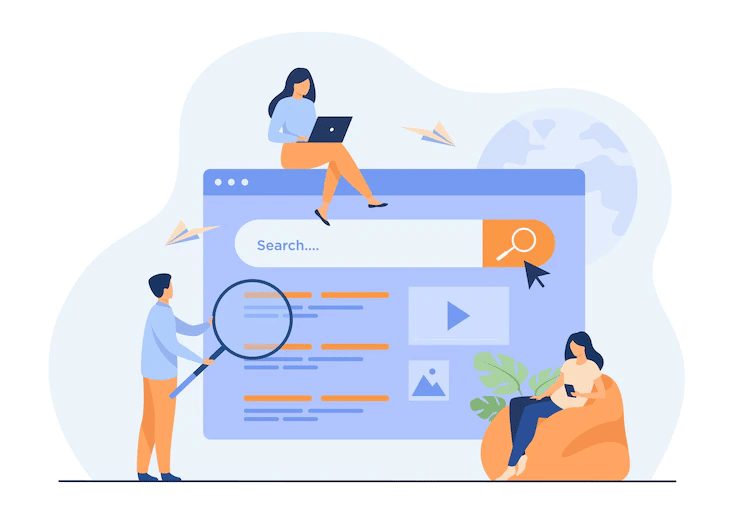 Anyone who has tried to promote a website knows that getting a high ranking on Google is essential for driving traffic and generating leads. However, with Google's constantly changing algorithms, it can be challenging to know how to optimize your site for the best results.
While there are no guaranteed methods for achieving a top ranking, there are specific steps you can take to improve your chances of success. This blog will explore five different ways to improve your ranking on Google.
Ways to Get a Better Ranking for Your Website in 2023
Optimize Your Website for Mobile Devices

As the world becomes increasingly digital, ensuring your website is optimized for mobile devices is more critical than ever. Google's mobile-first indexing means that the search engine now ranks websites based on mobile rather than desktop versions.

This makes it essential to ensure that your website provides a good user experience on mobile devices if you want to achieve a high ranking in Google search results. Several ways to optimize your website for mobile devices include ensuring that your content is responsive and using a mobile-friendly design.

It would help if you also considered using web design agency services. These services can help you improve your website's overall design and make it more user-friendly. In addition, web design services NYC can help you add new features and functionality.

It will make it easier for people to find your site. As a result, a full-service web design agency can be a great way to improve your website's visibility and performance.

It would help if you also considered using Accelerated Mobile Pages (AMP), designed to load quickly on mobile devices. Optimizing your website for mobile devices can ensure that your website will have a better chance of achieving a high ranking in Google search results in 2023.

Increase the Frequency and Quality of Your Content

Google's algorithm is constantly changing, making it challenging to keep up with the latest SEO trends. However, one thing that has remained constant is the importance of high-quality content.

Regularly publishing fresh, well-written articles will improve your website's ranking on Google. This will not only help you attract more visitors, but it will also show Google that your site is active and relevant.

Utilize Phrases and Keywords in Your Website Content

Google constantly changes its algorithms, making it difficult to know how best to optimize your website for search engine ranking. However, one thing that has remained constant is the importance of using relevant keywords and phrases throughout your website and blog posts.

Including keywords in your titles, descriptions, and body text can signal to Google that your website is relevant to a particular topic or search query. As a result, you'll be more likely to appear in search results when people are looking for information related to your business or website.

Link to Other Reputable Sites from Your Website

Any website looking to improve its Google ranking in 2023 should consider linking to other authoritative websites. Not only will this help to improve your site's visibility, but it will also show Google that your site is a reliable source of information.

When linking to other websites, be sure to choose ones that are relevant to your own site's content. For example, if you have a website about gardening, you could link to a gardening forum or blog. If you have a website about car maintenance, you could link to a car repair website. By linking to high-quality websites, you can give your site a boost in the search results.

Increasing Visits to Websites through Google Search

One of the most effective factors that increases your website ranking is to receive clicks in Google search! But why is this effective and how can we implement it as a gray hat technique on your website?

Google tries to show the best results to its users' search, and the user's reaction to the website they visit is the most important for Google to determine which websites are among the best results.

If the user chooses a website among the search results shown by Google and enters it and visits its various sections, Google considers that the website provided the right answer to what the user was searching for. As a result, Google records a positive score for the website.

Now suppose that many people Googled your keyword or phrase, clicked on your website link among the Google search results, entered your website, visited its various sections, or clicked on the links and buttons that exist in the webpage. Obviously, if such behavior is repeated by many users, it shows that your website is popular with users (in those keywords) and has a considerable authority.

In this case, a lot of positive score will be assigned to your website and Google will give a higher rank to your website.

It will be so difficult to be done manually, because you have to change your IP address and the profile of the system you are searching with in order to be identified as a new user. Therefore, you need a tool that can do this task for you automatically. One of the tools that automatically performs the process of simulating search and clicking is the v-User SEO Booster Bot package, which includes several bots with many fascinating features.

For more information or to try the demo, you can read about it on the virtual user site.

Get Involved in Social Media and Sharing Content on Facebook and LinkedIn

Social media has become increasingly important in online marketing over the past decade. As powerful platforms have grown in popularity, so has their importance as a way to reach potential customers. For businesses, that means establishing a presence on major platforms and actively sharing content.

Google is the largest search engine and considers factors like social media activity when determining its rankings. That means you can improve your chances of appearing higher in Google's search results by being active on social media.

In addition to tweeting, sharing content on Facebook and LinkedIn is a great way to improve your website's ranking. By getting involved in social media now, you can give your website a better chance of success in 2023.

Submit Your Website to Online Directories

One way to help improve your website's ranking on Google is to submit it to popular online directories. Doing this can increase the chances that people will find your site when searching for information on the topics you cover.

In addition, many directories provide a link back to your site, which can help improve your site's link popularity and, as a result, its ranking. While there are many directories, some of the most popular include DMOZ, Yahoo! directory, and the Open Directory Project.

However, it's important to note that submitting your site to directories won't guarantee that your site will achieve a top ranking on Google. But there's no denying that it's a positive step.

Monitor Your Website's Search Engine Rankings Regularly

As any webmaster knows, search engine ranking is essential for attracting visitors to a website. After all, if your site doesn't appear in the search results, potential customers will never even know that you exist. That's why it's essential to monitor your search engine rankings regularly.

You can use several tools to track your rankings, but perhaps the most important thing is to keep an eye on the trends. If you see a sudden drop in your rankings, it could indicate that something has changed with your site or with the algorithm used by the search engine.

By keeping an eye on your rankings, you can quickly identify problems and take steps to correct them. As a result, you'll be able to maintain a high level of visibility in the search results and attract more visitors to your site.
Final Thoughts
It's no secret Google continues to refine its algorithms. So, website owners must constantly adapt their strategies to stay ahead of the curve. So, what can you do to ensure that your site ranks highly in Google searches?
Publish high-quality content regularly. Google loves fresh, relevant content, so aim to publish at least one new piece of content each week. Include well-researched keywords throughout your text to help Google index your site correctly.
Optimize your website for mobile devices. You can use web design agency services. Build backlinks from high-quality websites. Google uses backlinks as one of its main ranking factors, so building links from other reputable sites is essential. Write guest blog posts or create informative infographics that other site owners want to link.
By following these tips, you can help improve your website's ranking in Google searches and attract more visitors to your site.