10+ Free eCommerce WordPress Themes with Sample Data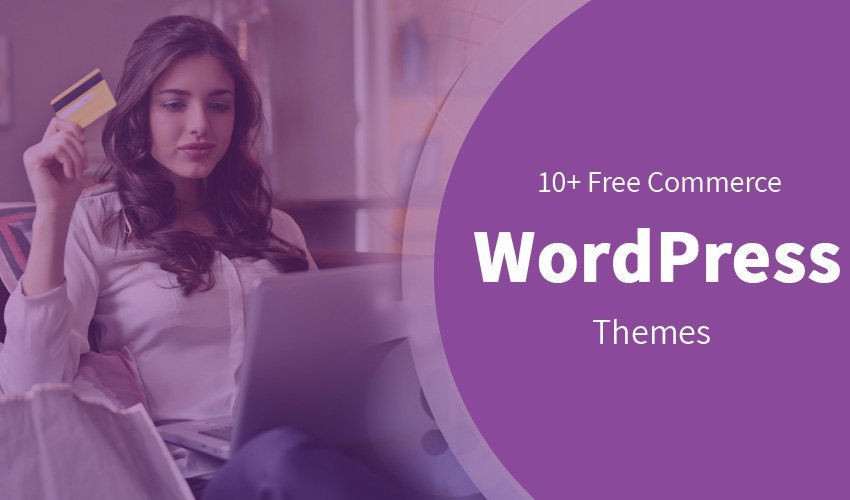 It is common knowledge in the virtual world of eCommerce today, everyone needs a website. It doesn't matter what your product is or how well-known (or unknown) your product is, you need a website and your site must be user-friendly and capable of conducting eCommerce.
This is not because of your brand or your product. It is because of your customers. One example is Girl Scout Cookies.
We all know that Girl Scouts sell cookies to support their community. Our parents expected to see uniformed children knock at their door selling their cookies.
Today, girl scouts will set up booths in neighborhoods and in front of supermarkets. We will go to our computer to find the location. The website will offer us many other products and a chance to donate to the organization.
Blogging, Branding, and Marketing
We have established that a website is required. You can ask any highschooler and they can tell you how to create and operate a free website.
That is part of the problem. There are many free themes available on the web. If you are a beginner, you may be tempted to use the first one that has the magic word in the title, "free." This is usually a big mistake.
The theme you choose for your website gives your visitors (and potential clients) their initial impression of you. It is the equivalent of meeting the person for the first time.
You need a theme that allows balanced. It must be a theme that is attractive and informative and invites the viewer to interact. The free eCommerce WordPress Themes (with slider function) optimizes the space correctly. The layouts are pre-designed by experts.
The theme is created for you by design but the wording, arrangement, and flow comes from you. WordPress themes are easily customized. They work seamlessly on GPL interface, they're highly responsive and load quickly.
They work well with common software that is popular with website owners and bloggers. Finally, they are mobile friendly.
There is much more to learn about these themes. Click here for more information.
Free eCommerce WordPress Themes 2021
Below you will find some popular and completely free WordPress themes available at no cost. There are plugins that will help you customize your site.
Basic WordPress affords you freedom and the ability to open your business online. You can customize the site and make changes as you go. You will begin your journey looking as professional as any other company.
We strongly urge you to go and look for yourself. You will be amazed at the quality of themes, which are beyond words. No matter your style, you will find something to suit you.
Note: Many charities use WordPress to raise money for their causes. You may see examples of charities, churches, and organizations using a theme.
These are beautiful themes, and well written. However, they are not charity "only" themes. Feel free to use the themes for your business. After all, commerce makes it possible to be charitable.
Animate Lite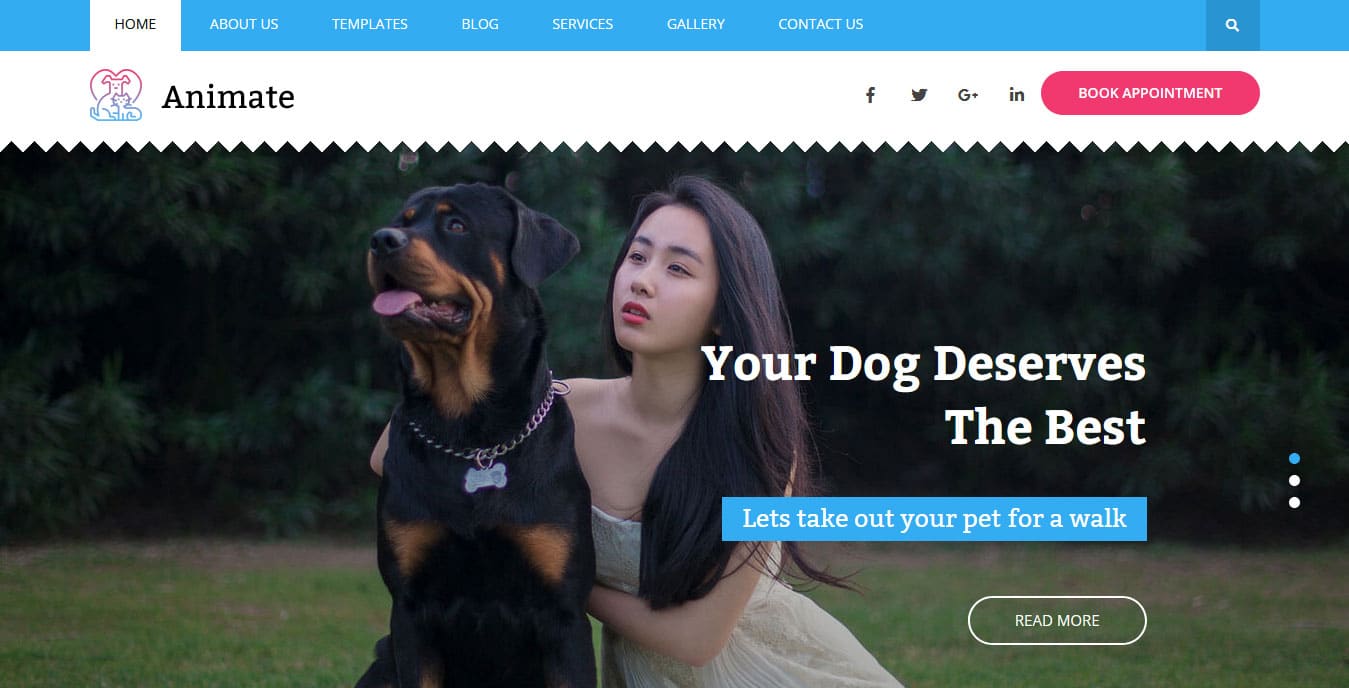 Animate Lite is a beautiful WordPress the perfect theme designed for people in the pet care industry. Your business may be free pet care or paid pet sitter, groomer, or overnight care.
This is the perfect layout. It is designed to give you the top half of the screen to announce yourself and what you do and the lower sections to show photos and elaborate a bit.
Inside your pages include the following:
Theme Features include (but are not limited to)
Professional designs for the pet industry
widgets, sidebar and lower area 100% customizable
Large header with front page neatly designed in box-style design
Custom page templates optimized for size
Full-size slider feature as well as blog post option added
Optimized for SEO
Compatible with Page Builder plugin to design website page
Universal Lite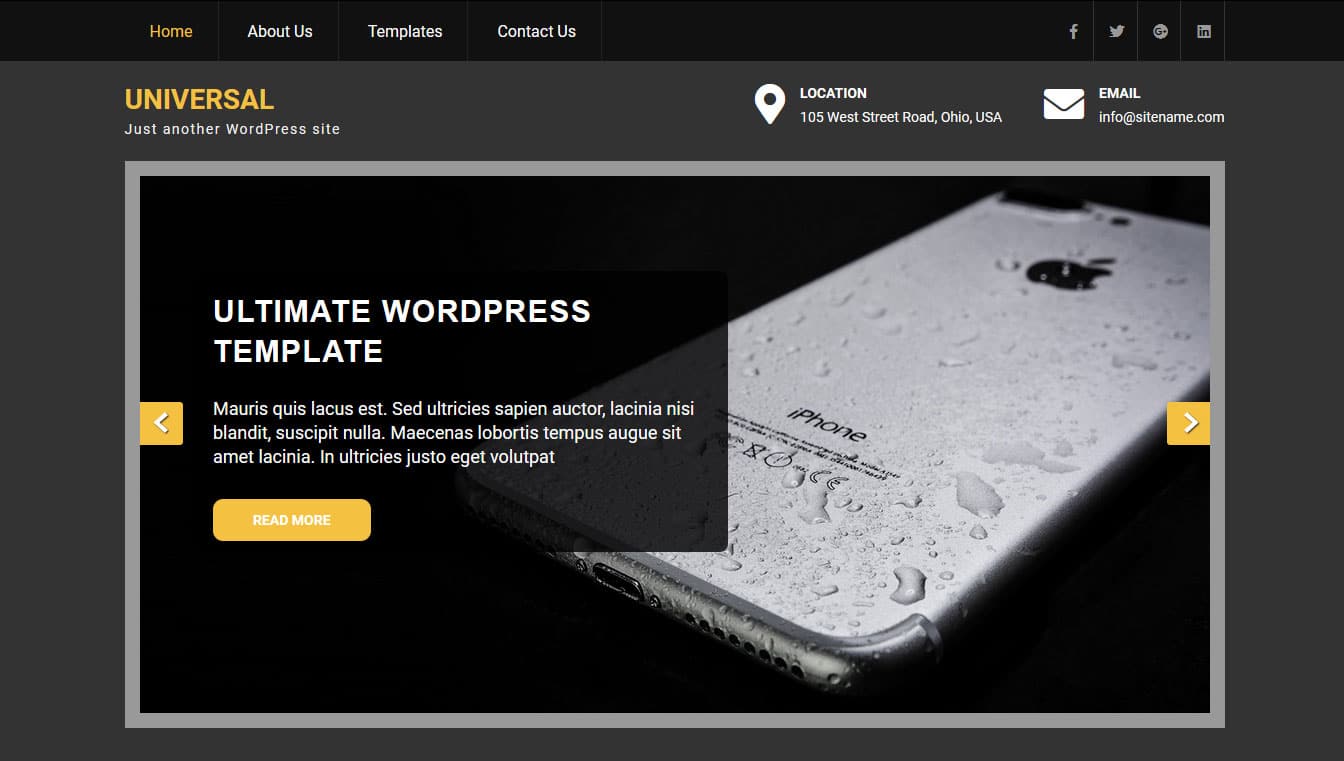 We think you would be hard-pressed to find a business person in any corporate setting that would argue against Universal Lite. It is clean and professional just as designed with nothing for you to do except add your information.
The perks to this theme include live previews, changeable color schemes, choice of fonts, widgets, and visuals to keep your client interested. Your client can easily contact you. They can effortlessly add a testimonial to your page.
The page is SEO optimized and is completely ready to go to work. It is plugin friendly to new and older plugins. Here are some other features provided by WordPress
eCommerce prepared with WooCommerce ready plugin tested

This on its own is big. WooCommerce is everywhere this year and more companies are using it for eCommerce than ever before.

Translation prepared with POT file given
RTL tested
Client Testimonials plugin tested
Team member plugin tested
Tested with Client rotator plugins
Contact forms supported
Multi-language plugins supported
Corporate View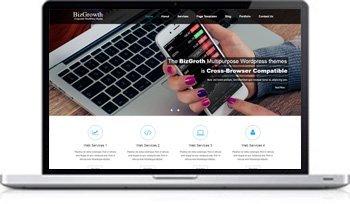 We are living in the age of the global economy. We are not sure that we expected it to develop quite as it did.
Not only did technology open the doors of commerce for companies to do business around the world, but it also opened the doors for entrepreneurs, home businesses, and telecommuters to make a living in unconventional ways.
The open fields, easy to use set-up of the Corporate View theme is perfect for the small business owner who is always on the move. It is perfect for the home office operator who incorporates work into her home schedule.
Trainers, tutors, and a whole range of people who need to be able to get a quick and clear look at what is pending for them are looking to this theme. Click here for a demo.
Unified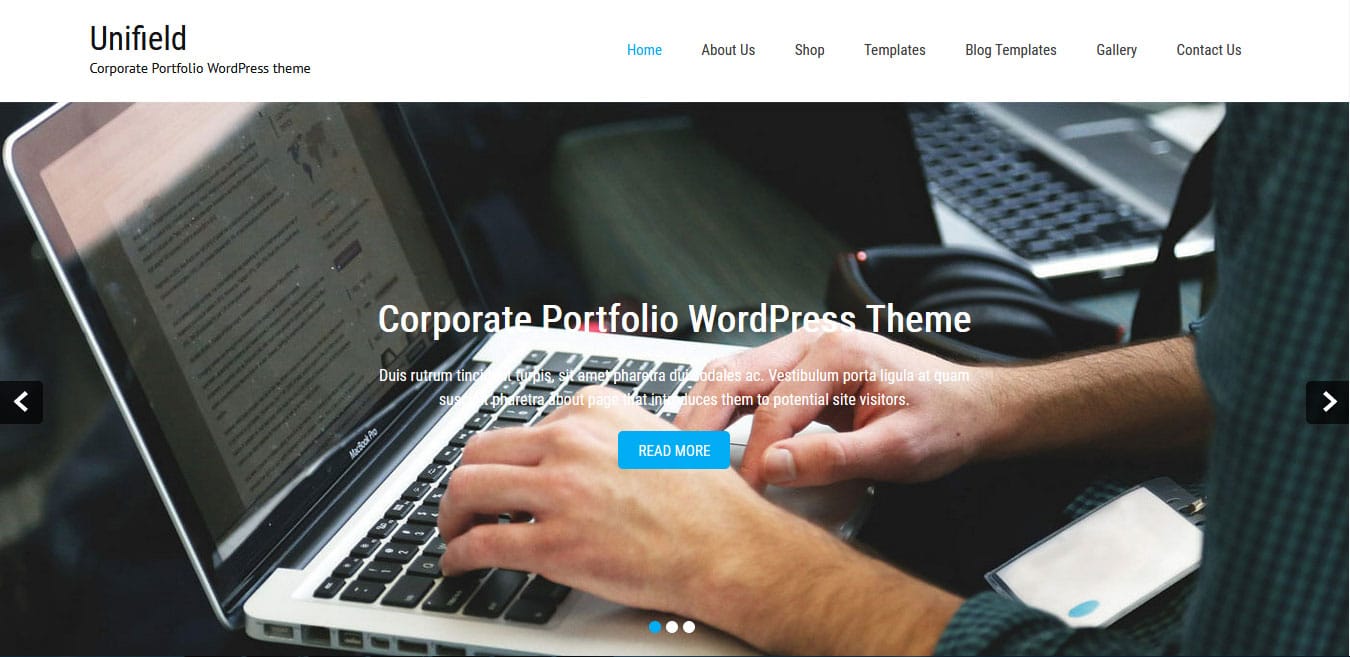 If you have a business, any kind of business, this WordPress theme will work for you. This is a serious, easy to use Theme that has been designed to ensure you have what you need.
If you are a doctor, a dance instructor, an ecommerce accountant, or a daycare owner, Unified has what you need. It has WooCommerce built in. It comes with Nextgen gallery, and Contract Form 7. All of the most popular business plugins work effortlessly with Unified.
Unified is responsive and your customers will find it user-friendly. You have a lot of options to customize the look. Of all the business themes available, you will find this one the easiest and the most professional. Unified is SEO friendly to give you good ratings.
Biz Growth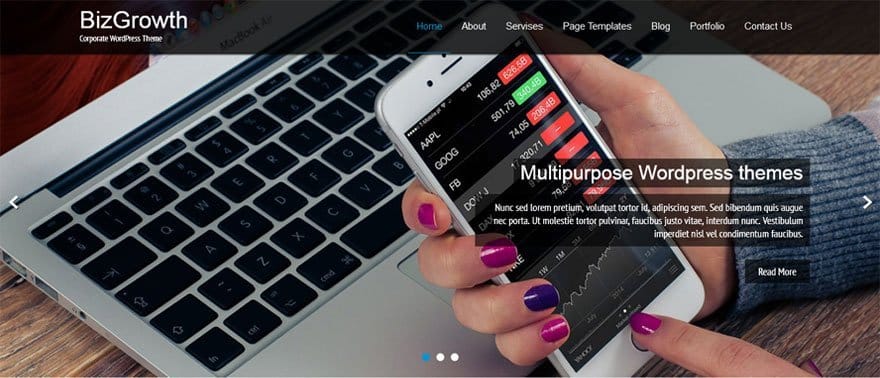 If you have a business like no other, you need a webpage like no other. That is a good description of Biz Growth. Today's business person usually has many irons in the fire. This is just one example of a multiple use site.
Jack Myers is one of the aldermen in a small coastal town in the southern United States. He also owns several rental properties which he manages.
This requires him to have a crew of men to keep up with repairs and to ensure supplies are on hand since his property is in a hurricane district. Jack's wife is very active in the community is puts on annual events to raise funds to help the poor.
Of course, Mrs. Myers has a personal secretary. The secretary uses Biz Growth and colors to keep the events separate on one website. The plugins allow the information to flow while keeping it separate.
Showcase your portfolio. Use this for your work at home business. There is no end to what you can do. Click here for plugins and a demo.
Businessweb Plus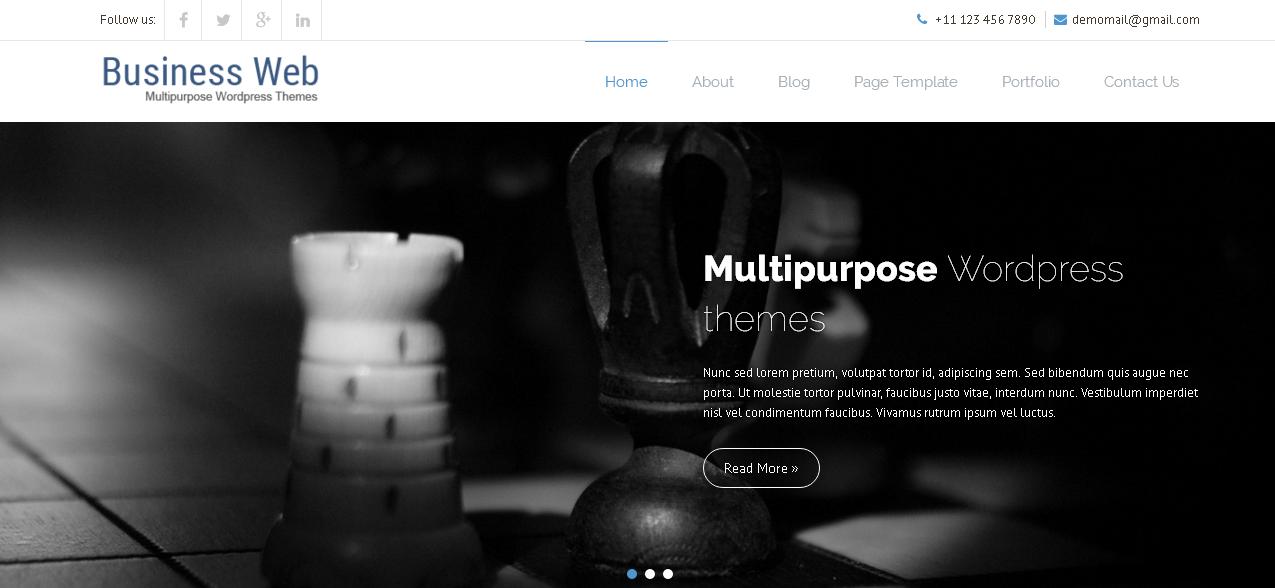 This clean and user-friendly theme is a multi-industry site. It is specifically easy to use for medical, consulting, and healthcare. There are many freelance positions this works well with. The program is customizable and flexible. It can be used with drag and drop addons, it is SEO optimized, and WP forms and WooCommerce.
Click this link to get a demo and to check a few of the WordPress plugins that are free and easy to use. But feel free to look for more. You have more tools that this post can explain. Once you determine what you would like to add, just look for it. It is a safe bet that there is a plugin that provides it.
Legal Advisor Lite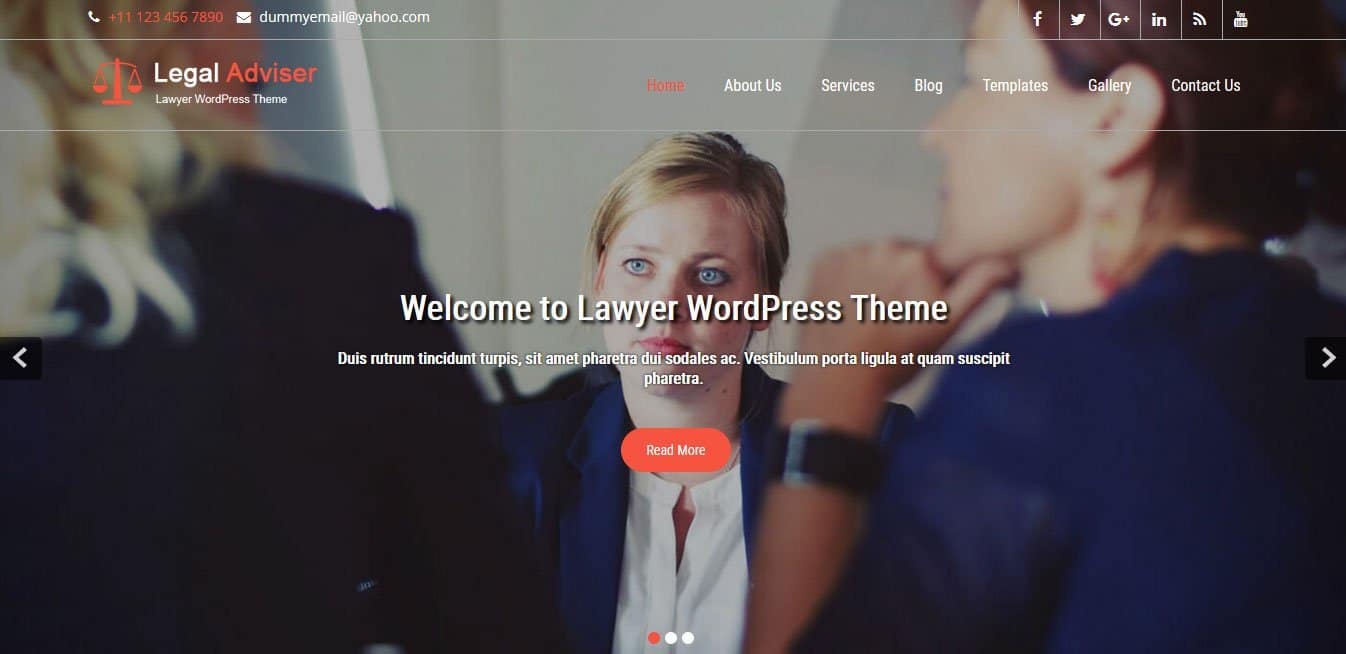 The legal field can be overwhelming and frightening for people who have never needed an attorney. However, most of the time people who need an attorney do not need to worry about trial, courts, or laws that they have never heard of.
An attorney, legal assistant, or another professional in a related field are wise to present a webpage that is calming, open, and light in color. They use plugins that make their visitors experience easy. They try to answer questions before they are asked.
No matter what part of the legal industry you represent, Legal Advisor Lite is a good choice and you will save a lot of money with WordPress plugins and themes.
Grace News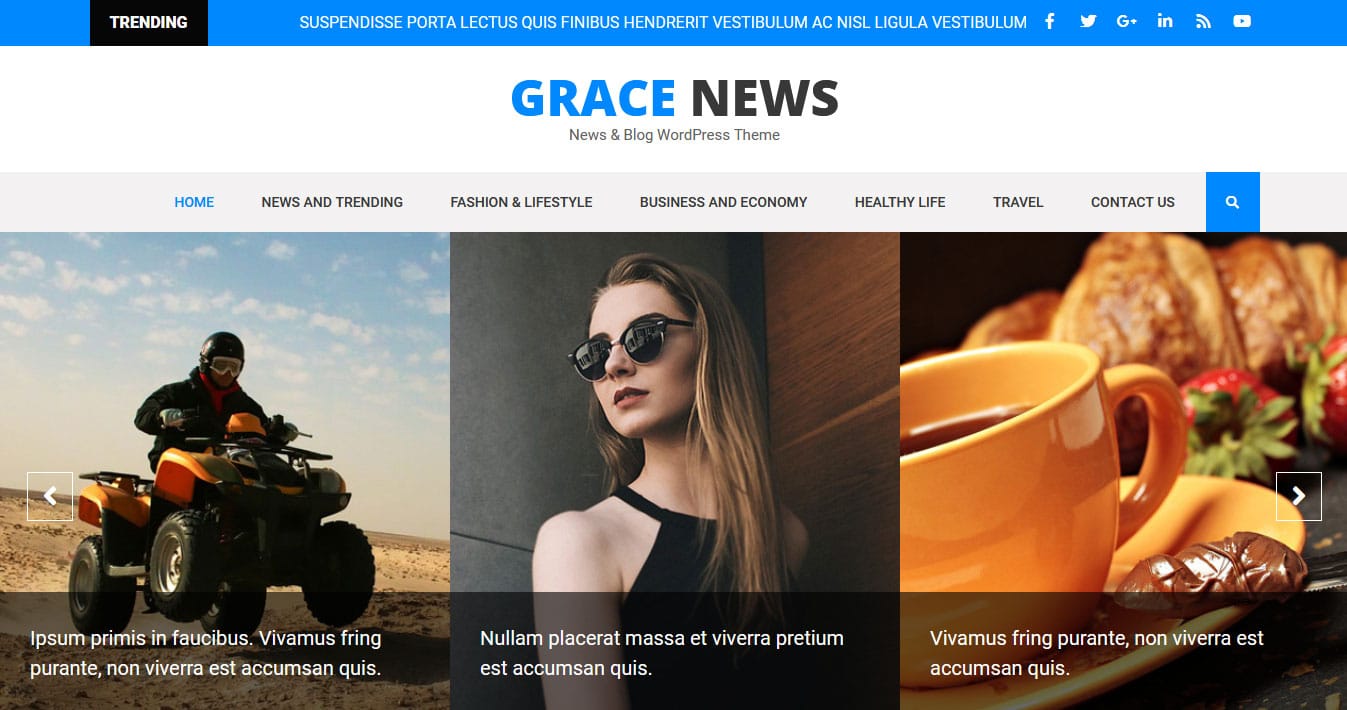 This is a great look. It has the look of an old-fashioned newspaper. This theme is perfect for online magazines, blogs, corporate or family communications. It can also be used for a step by step tutorial for make-up application, hairstyles, crafts, and dozens of other things.
If you are a model or if you are selling a line of clothes (or even clothes on eBay) you can post a complete display on the front page.
This is a multi-use page and you can design and customize it for yourself. This is a great "visual tracking" method to go with videos you may be using. This works for weight loss, skin care, hair removal, and many other products you may be selling online.
Powerclub Lite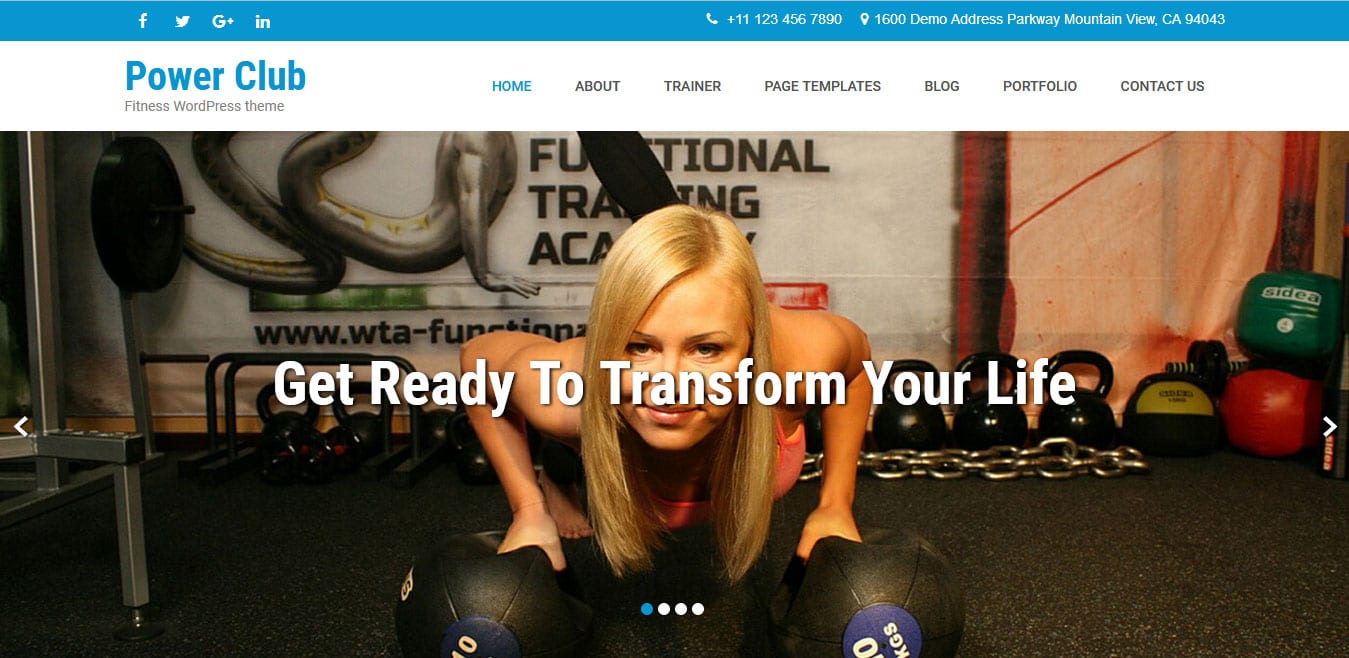 It doesn't matter if you are 9 or 90, you know that exercise is important. We live in a very busy world, but that world takes so much time that we have to find time to move our body.
If you are promoting your exercise program or gym, how do you make your program look more exciting than others? You build a better website. You put all the information in plain sight so no one has to search.
You make it fun. You use plugins that make the site user-friendly and keep visitors reading. You make people feel like they can reach their goals with you, based on nothing more than the way they master your site.
Build Up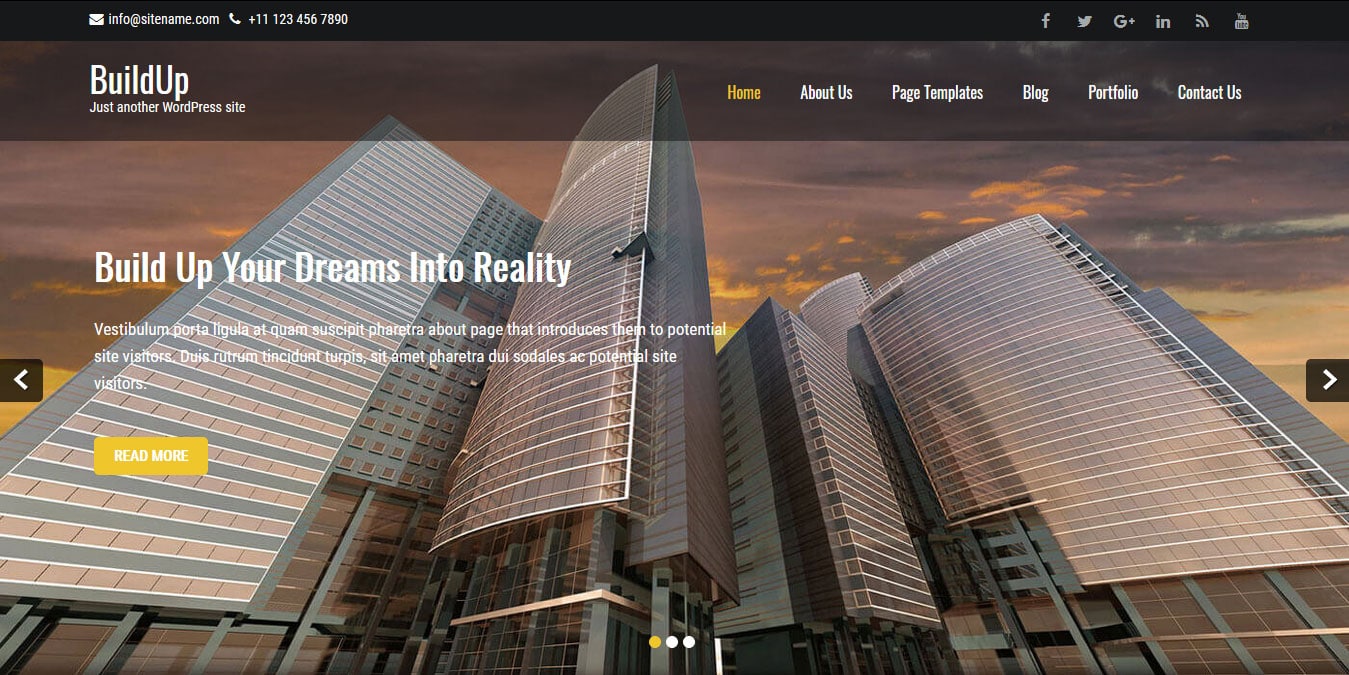 Now for (just) one of WordPress themes for the big guys. This is a favorite for the business that is on their way up and nothing will hold them back. It has all of the plugins that are essential for big business.
WooCommerce, Nextgen Gallery, Contract form 7, and many other very popular additions are waiting for you. The design is elegant and chic.
The colors are changeable, but each of them is crisp and sharp to give you the look of an in-house marketing team. This is one that you must check out before you decide on your look.
As you can see there are so many choices on WordPress free themes that you will find one that is perfect for you.
You can always add to it as you go. It is easy to use and you will reap the rewards of having a professional website as soon as you are live. There is no reason to wait, get started today.