Web Design Tips for Quick and Easy End-to-End WordPress Site Building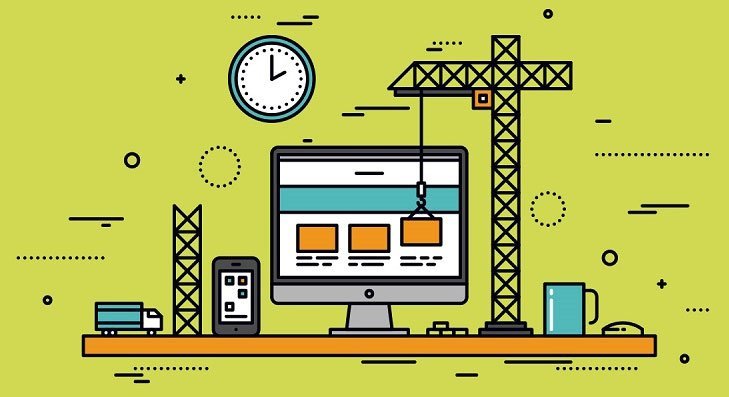 There a group of conventional designers who hate WordPress for which they claim that WordPress restrict and limit their creativity.
They also say that it is not as easy as the clients think to use WordPress and the individual business owners who want to opt for WordPress tend to get confused with it.
Even though their claims are real by some means, it is not entirely true at all. WordPress is not a perfect CMS for web development, for which we need to adapt to specific approaches and do a fair lot of customization to end up with happy results, but it is very much possible.
There are hundreds of different elements a developer needs to consider when weaving website on this platform, using which anyone can create a much more straightforward and efficient site all on his or her own. Here, we will discuss the most appropriate approach to design a good WordPress site.
You can steal
Yes! You can steal, but not someone else's website, code, graphics, brand elements, name or so, but the ideas. Stealing ideas is a prevalent design practice even among the conventional designer who tend to make their work more attractive by copying the designs and patterns they found the most attractive in the past.
In fact, an idea is not something which is material and has not value all by its own. If you share the same idea with ten people and let them work on it, they will come with different results. So, you can take up ideas from anywhere, it does not matter, but the execution of an idea matters the most.
Do proper groundwork
That is the first thing you need to do when you are planning to create a new web design. It is not exactly how beautiful the site looks, but all about how much results it brings in.
For, this you need to understand the needs of the site and achieve it exactly. Once if you know what you exactly want to achieve through the site, then it becomes easier to build the whole site around it. Tayloright identifies some of the regular business needs to be obtained through a website as:
Lead generation
Production promotion and sales.
Enhance brand awareness and acceptance.
Get and set with the right tools
You may not be here for the most obvious, so let's drop the common ones which you use by default as Google Drive, Photoshop, and Dropbox. Let's discuss a couple of others, which are not common, but ideal to try out.
PixelDropr: It allows you to create a customized pixel collections as with icons, buttons, UI kits and many more. You can use them with Photoshop drag and drop.
Unsplash: You can find a significant source of high-quality no-copyright pictures here to use as you wish.
IcoMoon: Choose the icon font of your wish, and you can also use it develop custom fonts for your site.
Choose between design from scratch or to modify
There are two basic approaches to building a website on WordPress as either design or modify. There are ready-made themes which you can just take and edit. You can also modify the PSD files or try to develop your own structure from the ground up.
Most of the designers go the former way and love to modify the existing theme which gives them a stable platform and excellent ideas to work on.
Moreover, the functionality of those templates is tested by other people which you can confidently use on finding it matching to your needs. You can also often get support on those when you get stuck at some point.
Get some handy plug-ins
To build quickly and easily by achieving the desired functions and features, you can use WordPress plugins to accomplish any of your desired goals.
There are many useful plug-ins available out there as User Admin Simplifier, Dropbox, WordPress Backup, Tweet Old Post, Advanced Custom Fields and a lot more to take over the most common tasks associated with a website or blog.
Content creation
Lastly, but not the least, you need to be very careful about the quality of content on your website, in which also WordPress can extend some significant help.
You can create your basic content most desirably based on the client requirement and use the WordPress assistance to arrange the content in most attractive manner.
Of all the steps described above, content creation and distribution is one of the most crucial areas which you need to always keep an eye on in terms of relevance and updates.
On being careful on each of these steps and by leveraging the assistance available through WordPress forums, you can surely come up with the best possible website every possible to meet your customized business needs.