Top 6 Guest House WordPress Themes
Guest houses and small hotels are facing a world of increasing demand. As sites such as Airbnb keep growing in popularity, guest house owners must start getting creative in order to compete with such serious contenders.
Whether it's a complete booking platform, business showcase or blog that's needed, a quality professional theme can provide a guest house's website with a much-needed edge.
These themes range from personal blogs to hotel templates, meaning that there is something in this list for every type of business and strategy.
Some are ready to go, and some welcome your customization. However, what's certain about all of them is that they will help expand and improve your online presence.
Hotel Center PRO for the manager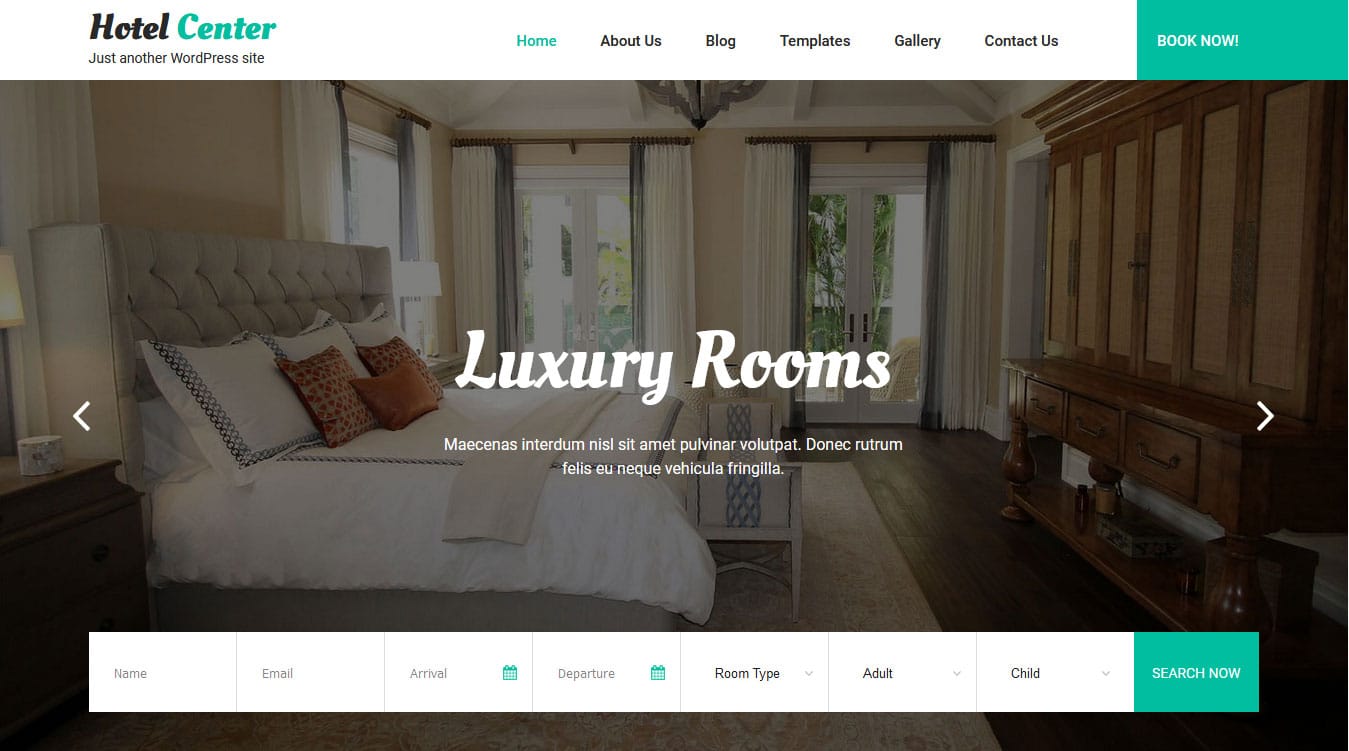 If you are running an operation that demands a robust booking infrastructure and robust customer management, Hotel Center PRO might be the choice for you. Apart from a booking form and system, Hotel Center boasts many tools that make it perfect for those creating a full guest house business outside of other platforms.
This theme provides a modern look, with no clutter or cumbersome extras, providing the users with a streamlined experience.
Image slides can be easily set up thanks to the Nivo slider, allowing the user to quickly and intuitively survey amenities and pictures.
Apart from being just perfect for a business looking to drive operations through their site, Hotel Center PRO is easy to set up and customize through color and font choices. It is also fully e-commerce ready, as it is set up to use the WooCommerce plugin.
DetailsDemo
Organizing PRO for the minimalist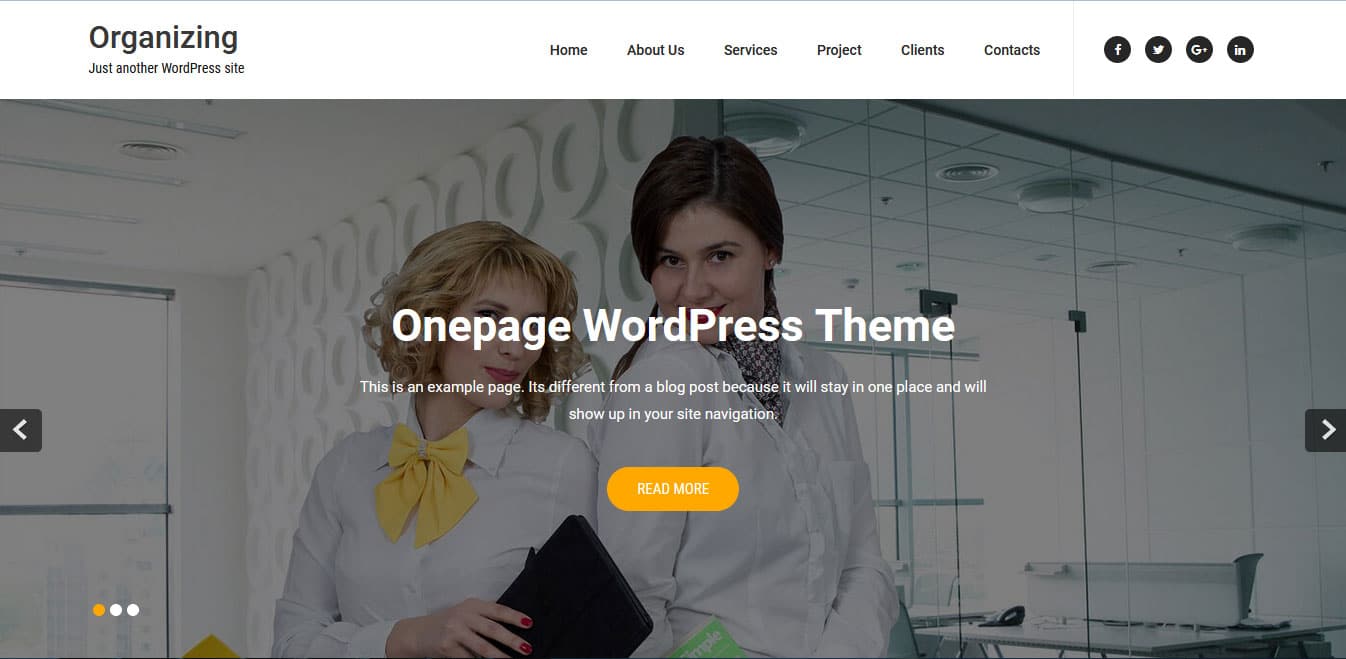 In cases where a guest a house´s clientele is primarily funnelled through Airbnb or similar platforms, hosting a simple and pretty site can be a great way of showcasing professionality and distinction to win customers from the competition.
The Organizing PRO theme enables guest house owners to have a simple yet effective single page site which potential customers can visit to learn more about amenities, services, and all the other information that we come to expect from hotels and guest houses.
Organizing PRO is designed to be simple and highly responsive to all types of viewing experiences. As more and more users access these sites on their mobile phones, making sure that a website is responsive to mobile should be a top priority.
With Organizing PRO, there is no need to worry. This theme is very SEO friendly and is bound to create a powerful user experience by encouraging users to scroll and absorb all possible information about your venue.
To top it all, the theme is highly customizable, as it can even be changed into a multi-page layout if you wish to expand your site.
DetailsDemo
Wide Range for the exceptional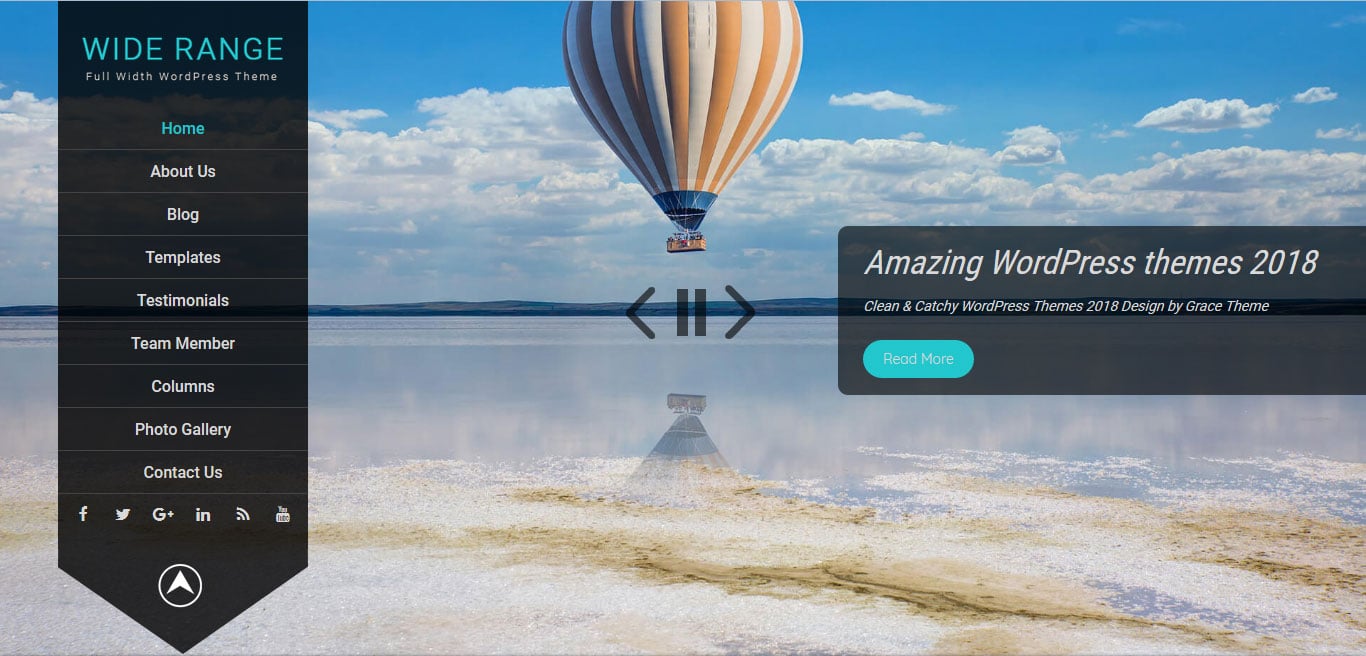 Some guest houses are just too stunning not to showcase. Does your business rely on a specific niche? Perhaps your guest house is particularly nice looking or has impressive views. In these cases, you may want to convey that message through a media-heavy site.
Wide Range is a full-screen experience, commonly used by photographers and artists to showcase their work but it would also work perfectly for a guest house.
An expandable menu makes navigation intuitive without sacrificing the visuals. What's more, the Wide Range theme is fully customizable as well as commerce-enabled, meaning that if you also want to receive inquiries, purchases or reservations through your site, you can do so with little effort.
The risk of having a slow, media-heavy site is averted by expert coding that makes the theme lightweight and thus quick-loading.
DetailsDemo
Creamery PRO for the flexible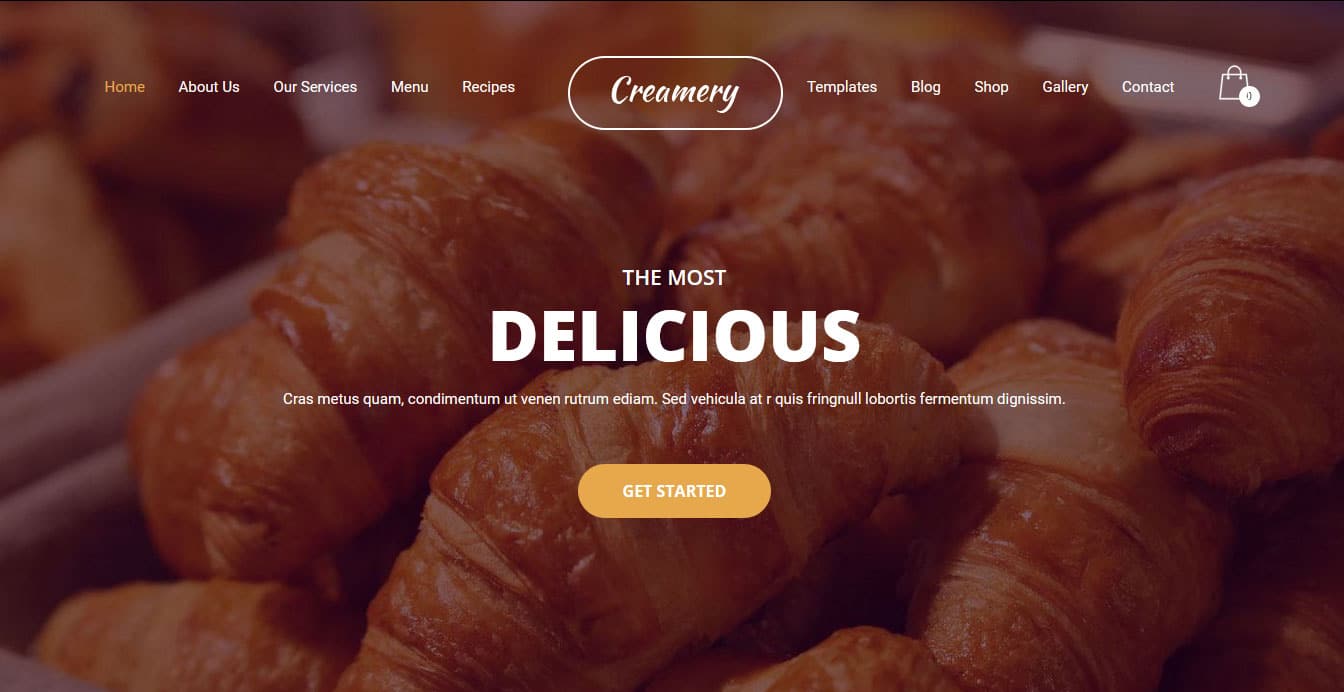 Creamery PRO was primarily designed for food shops, there's no denying that. However, its attractive scrolling design and ease of management and navigation make Creamery PRO a perfect fit for someone willing to customize a template to fit their plans.
Because it was conceived to showcase food items, the theme is easily adjustable to showcase pictures of amenities.
It is also fully enabled for e-commerce and has sections dedicated for inquiries, a vital tool when it comes to hospitality. Use Creamery PRO if you want a unique approach to a guest house website.
DetailsDemo
Touring Zone PRO for an unforgettable experience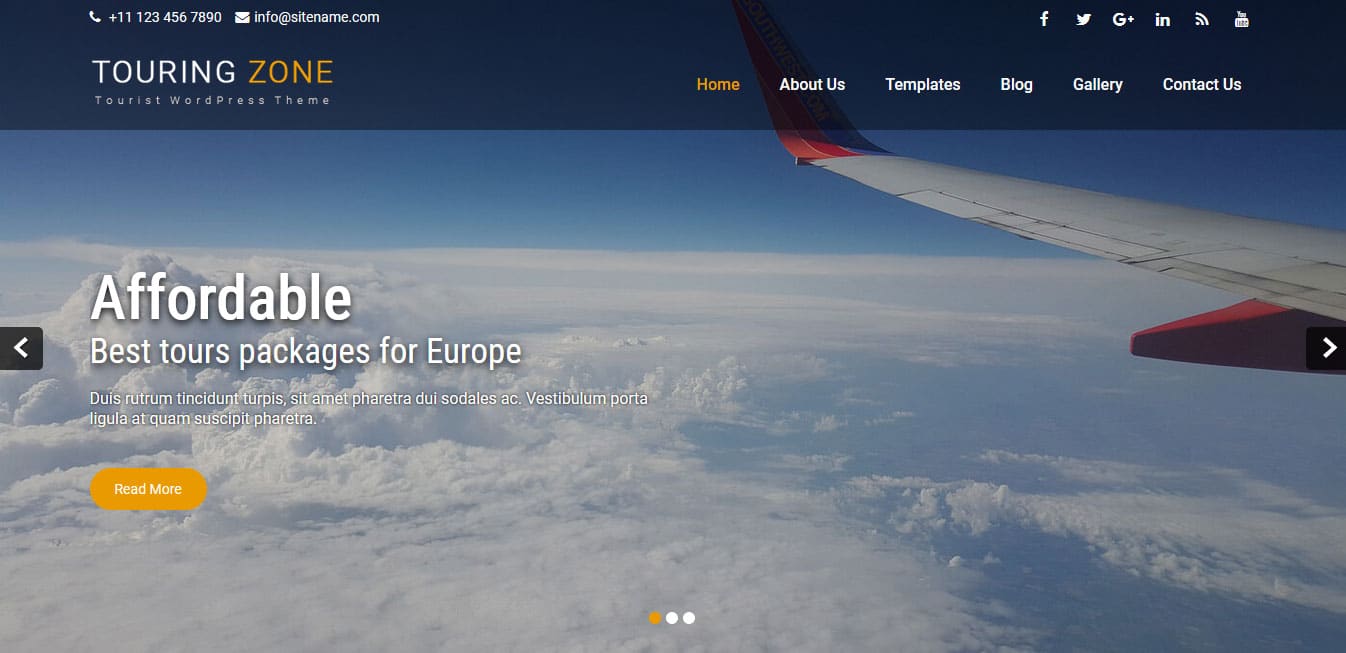 If your guest house is in an incredible city or location, why not make the most of it? Visitors always want to find hidden gems only locals know about. If you offer custom information and thought-out activities on your site, this will easily set you apart from the competition.
Touring Zone PRO has the infrastructure to make that happen, with a homepage that showcases different posts.
Apart from being light-weight, easy to use and completely optimized for social media and SEO, this theme boasts the space to enable you to push content without compromising on the needed functionalities of being able to take bookings, inquiries and providing general information.
Touring Zone PRO is excellent for guest house owners wanting to create an immersive experience for their guests as the best place to start is stand out website providing tasters of those experiences.
DetailsDemo
Personal PRO for custom engagement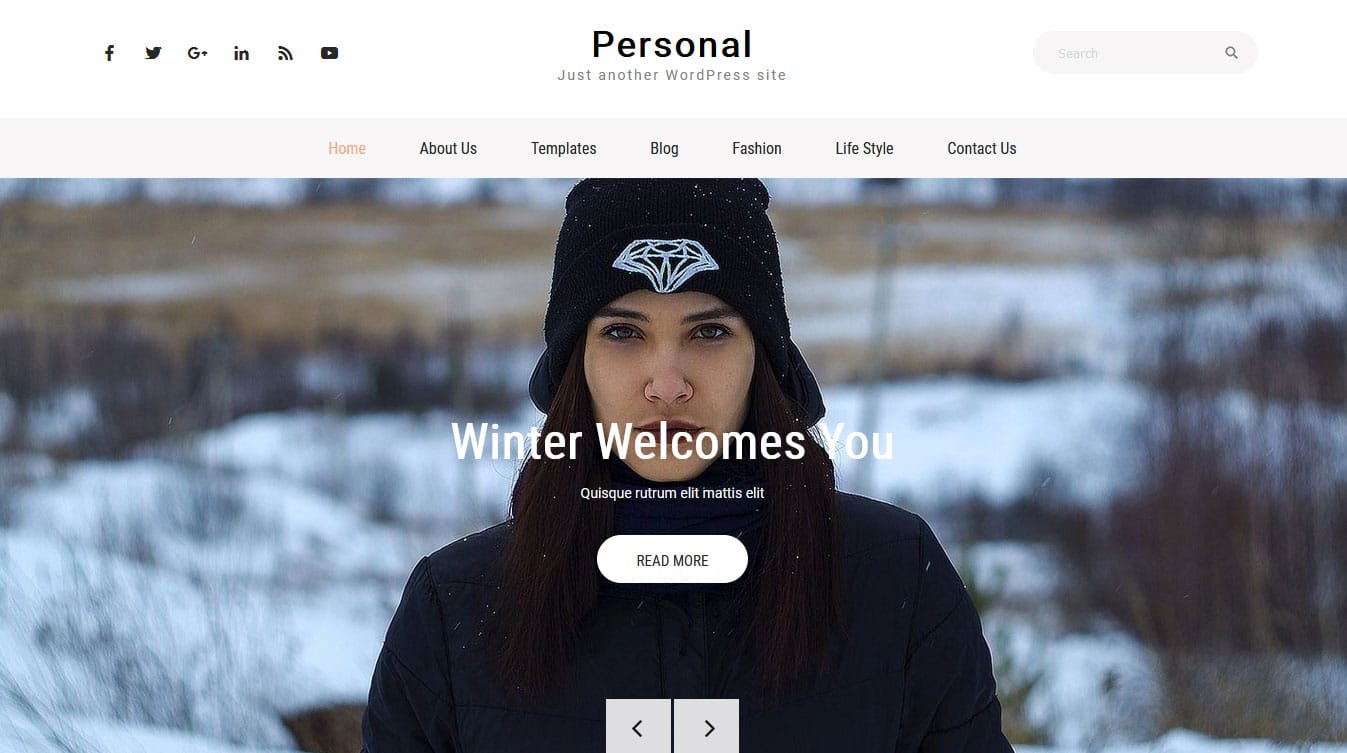 Many hospitality experts have argued that the demand for customized experiences and personalized treatment are reasons why guest houses and platforms such as Airbnb are taking over.
In fact, in their research, the marketing advisors at Design Advisor have found that engaging content is one of the key web design trends of this year. Many companies, including those in the hospitality sector, have set up content campaigns to engage with potential customers outside of the usual exchange of goods.
For a guest house, a blog posting regular content about the latest visitors, events happening in the location, or even listicles recommending places to eat or things to do can establish a sense of trust and community around your business.
Personal PRO is a theme specifically tailored for personal blogs of this kind. It's characterized by easy navigation, responsive design, and shortcodes which allow you to expand your content with slideshows, buttons and even maps, hassle-free. This theme will work wonders for your new blog!
DetailsDemo
Final thoughts
These theme recommendations have been paired with content suggestions for your new site. Regardless of the theme you end up choosing, it is important to remember always to prioritize ease of navigation, responsiveness and hassle-free management.
Once you get settled into your initial site, you will quickly realize that making any additions or improvements is easy.
Because these themes are fully customizable, there will be no trouble in building upon earlier versions of your sites.
From a bakery shop template to a full-on hotel template, and everything in the middle, this post has presented a wide variety of choices.
Rest assured, if you keep your content strategy and business goals in mind, you can't go wrong whichever one you end up deciding on.