Top 5 WordPress Themes for Startups 2022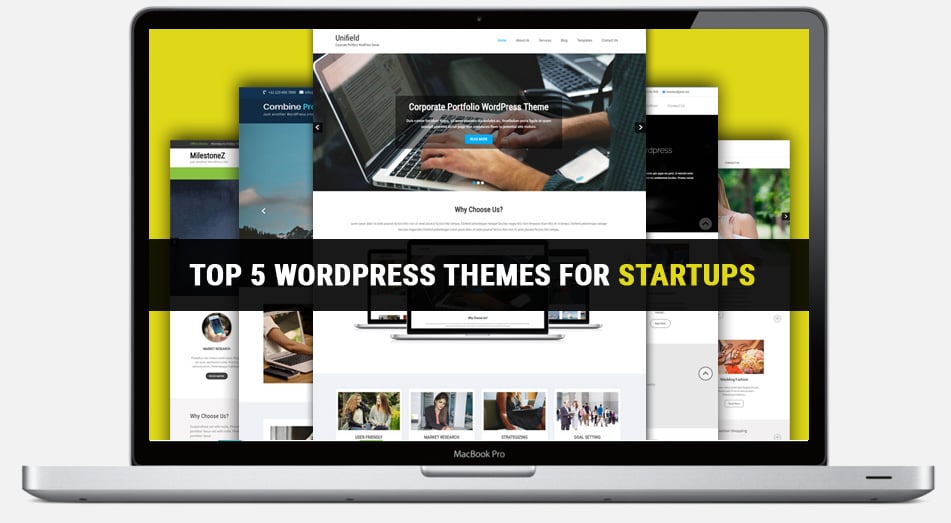 In today's highly fierce business world, attracting more and new customers and retaining existing ones is a daunting task.
Whether you are a small business or running an established enterprise, having a professionally designed website is the key to surviving and thriving in the competitive business market.
If truth be told, your website is the first place where your prospects interact with your brand and tell them clearly about your products or services.
If you are thinking to start your own business but don't have enough finances to pay an exorbitant amount of money for a professional web design agency, WordPress is the easiest option to create your own website for your startup business from scratch.
There are hundreds of thousands of WordPress themes proliferate across the web to choose from but selecting the one that perfectly matches with your brand story, vision, and services is the key.
Here are top 5 WordPress themes for startups that you can use to create an intuitive, visually appealing and highly-functional website that speaks well of your brand.
Final Thoughts
So, these are a few suitable WordPress theme options for startup businesses. If you are planning to launch your own business, it's the right time to carefully consider any of the above-mentioned premium themes that perfectly meet your business requirements and build a strong online presence.