The Ultimate Guide To Growing Your Business With Local SEO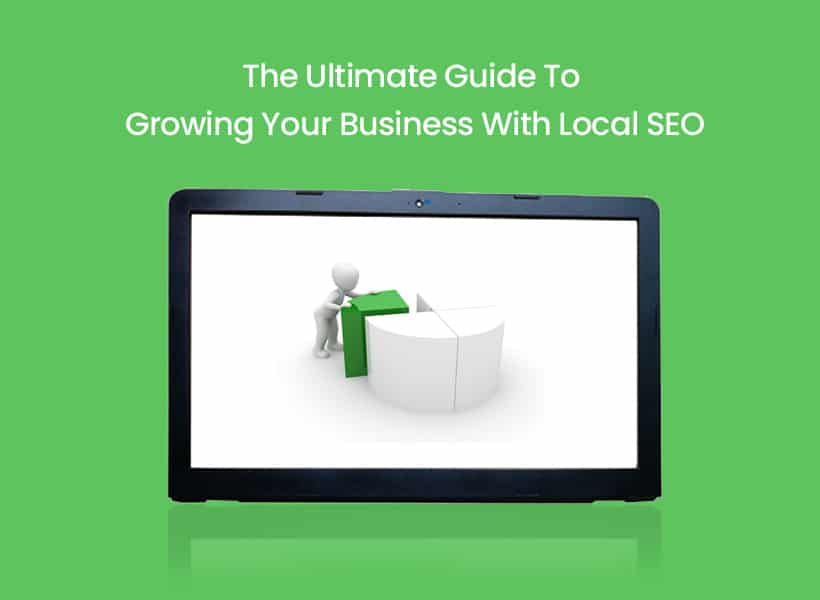 In today's fast-paced business industry, it's essential for businesses to continue innovating their marketing campaigns to remain relevant and competitive in their niche. And with more consumers turning to the internet to look for products and services, having a strong online presence is necessary. And one of the ways to boost your business's online visibility and generate leads is by leveraging local search engine optimization (SEO).
An Overview Of Local SEO
Local SEO is the process of optimizing your business's website to rank high for searches focused on a specific local area. With a good local SEO strategy, local customers can find you when looking for a product or a service related to your offerings. As such, you can generate more quality leads and potentially boost your sales and revenue.
For instance, if you run a business in Cincinnati, following the best local SEO practices, such as keyword optimization, can help your business appear at the top of search engine results pages (SERPs), driving more traffic to your website.
How To Create A Robust Local SEO Strategy For Your Business
Local SEO allows you to reach local prospects who may be interested in what your business offers. To help you get started, here's a look at the simple yet effective strategies for creating a winning local SEO strategy for your company:
Hire An SEO Agency

Hiring SEO experts is one of the best ways to develop a robust local SEO strategy for your business. It's worth noting that these individuals have an in-depth understanding of the ins and outs of SEO marketing, which means they have the right skills and knowledge to drive more traffic to your website and make your business more visible to local customers.

Moreover, SEO companies have a diverse team of professionals, which includes SEO experts, content creators, and web designers, who are experienced in handling specific tasks related to your SEO strategies. Therefore, working with an SEO agency means you can get valuable insights to deliver the best result for your business. As a good start in this journey, you can check out companies like Sitemap.io and similar others to do local SEO work for you.

Audit Your Website

Part of optimizing your business website to appear at the top of SERPs is ensuring they're working properly. It involves auditing your site's performance to check if everything functions well. This way, you can improve users' experience when they navigate your site, which can lead to more traffic and a higher ranking on search engines.
Furthermore, below are other areas to focus on during the website audit process:

Slow web page load time
Broken internal links
Broken internal images
Duplicate title tags
Pages with no viewport tag
Non-secure pages
Outdated sitemaps

By conducting regular website audits, you can better determine your page's strengths and weaknesses and allow you to make the necessary changes to improve them and attract more visitors, which ultimately leads to increased revenues.

Research The Right Keywords

According to a survey, 46% of all searches have local intent. This means that including location-based keywords in your content and business listings can increase your chances of appearing in local search results and generating organic traffic, emphasizing the importance of keywords for a successful local SEO strategy. Moreover, keywords help search engines understand the content of your website better, improving your chances of ranking higher in search engine results pages.

Here are some tips to help you optimize keywords in your local SEO strategy:

Do competitor keyword research: One of the simple ways to do keyword research is to check what keywords your competitors are ranking for. This can give you an overview of how they target their audience and what keywords are most relevant to your industry.
Use location-based keywords: Using location-based keywords in your content can make it easier for search engines to understand your business's location. For example, if you're a coffee shop business owner in New York City, include keywords such as 'coffee shop in NYC' or 'best coffee in Manhattan' in your content.
Use long-tail keywords: Long-tail keywords are longer and more specific keyword phrases that people use when they're closer to making a purchase. For example, 'best coffee shop near Times Square' is a long-tail keyword more likely to attract customers.

Ultimately, an effective keyword strategy can boost the visibility of your business to local customers. However, keyword research is a continuous process, so monitoring and adjusting your strategy is crucial to ensure a successful local SEO campaign.

Build A Localized Link Building Strategy

Link building is another crucial component of any SEO marketing strategy. Generally, this involves linking your websites to others in your industry and lets you generate more traffic from referral sites. As such, more and more target customers could learn about your brand and its products or services. More importantly, links from other websites to your own website are like a vote of confidence and can influence how search engines rank your website in search results.

But since you're targeting local customers, aside from getting high-quality links, you'll need to establish a localized link-building strategy. In this case, you'll have to look for links from local websites or publishers.

Optimize Your Website For Mobile Devices

You can't ignore website mobile optimization when creating a winning local SEO strategy. And for a local reason, most local searches happen through smartphones, tablets, and laptops. That said, a mobile-friendly website can make your brand more visible online.

Also, note that local SEO tools scan company websites for mobile-friendly when ranking them. Therefore, optimizing your site for mobile devices can help enhance your rankings, ensuring local customers can find you when doing online searches.

A way to ensure your website is mobile-friendly is by implementing a responsive design that works on different screen sizes. It's also best practice to optimize images and videos for faster load times on mobile devices and simplify navigation to make it easier for local customers to consume your content, even on smaller screens.
Takeaway
Local SEO forms an integral part of the success and growth of a local business. When done right, it can help customers find you when looking for products or services related to what your business sells. As such, you can generate more leads and boost your sales.
Hiring an SEO agency, auditing your website, researching the right keywords, and optimizing the website for mobile devices are effective ways to establish a winning local SEO strategy and grow your business.