Strategies for Hiring and Keeping Top-Tier Freelance Web Developers for Your Company's Projects
If you are tired of traditional recruitment methods and are looking to explore new ways on how to hire the best freelance web developers, now is the perfect time to do so.
However, keep in mind that hiring one might sometimes be tricky. You may ask why so?
Well, it's because there's many parts involved in finding a good web developer. You just need to know where to look and what to look for.
After all, tech jobs are the most in demand right now and it's important you also offer an attractive offer to your candidates.
That's why in this article, we'll dive deeper into this part and show you how to do so.
Daily duties of a web developer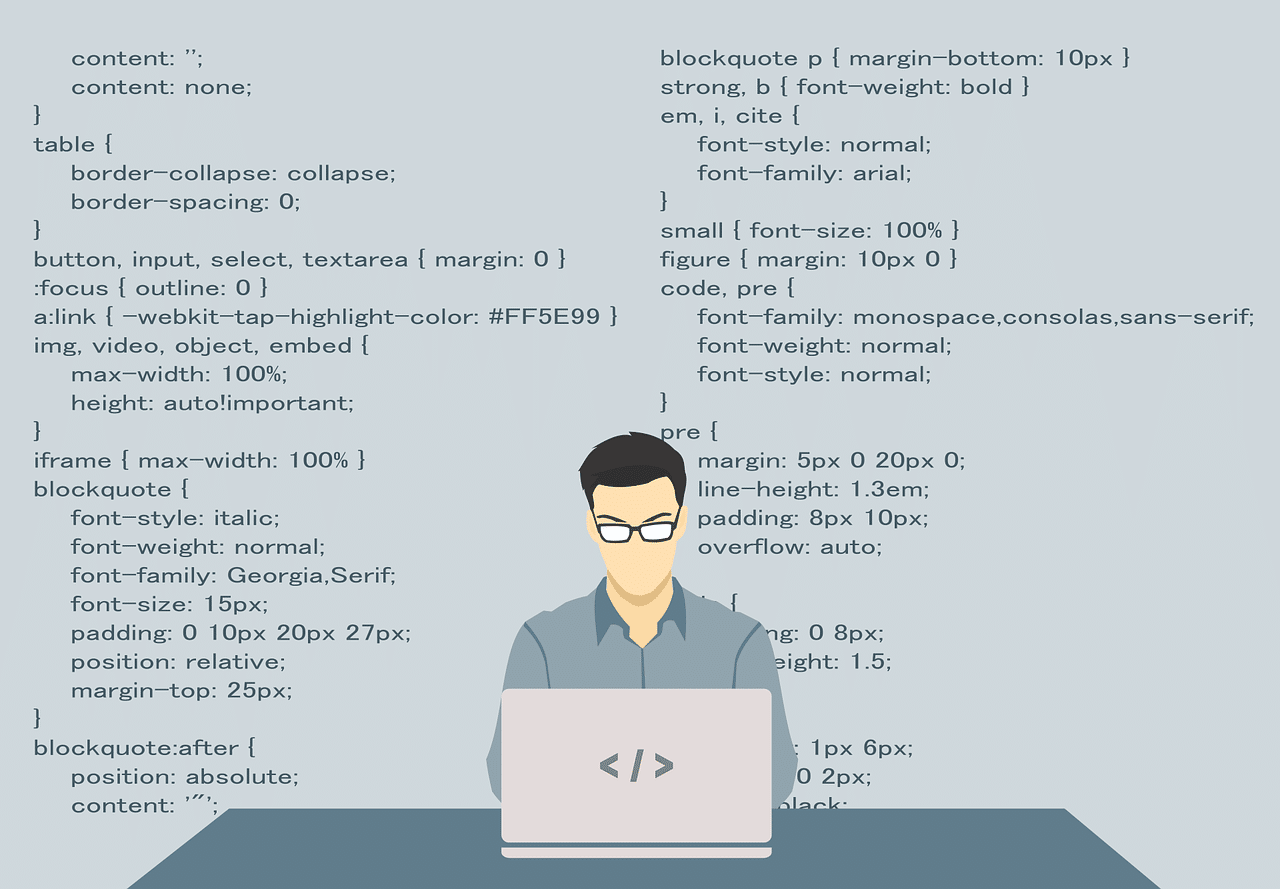 Before we show you the tips and tricks on how you can hire the best web developers, you need to first know what a daily routine looks like.
While daily duties do depend on the website and company type, the general daily tasks of a web developer involve:
Meeting up with clients to learn more about what they want for their website
Creating design frameworks
Include multimedia components: animation, sound, and video
Improving and testing site functionality
Uploading a website to the chosen server
Regardless of what you need on your website, you'll always need a good web developer. Let's now learn more about the steps you should follow to hire one.
But, since there seems to be a lot of work involved for both parties and not enough time to draft a document that outlines the services to be provided, the duration of the contract, the fees for those services, and the terms of payment, there's an option to use a freelance agreement template. As a result, creating a contract with the independent contractor will be easy and quick.
7 Steps to follow for hiring and retaining top-talent web developers
Web developers are the ones who take care of your website and protect you against virtual threats. In order to avoid wasting time and money during the hiring process, it's best if you do the following :
Test their abilities

Being a skilled web developer also means having excellent abilities. During the interview, you can test them with a small project to get a general idea of what they're capable of. Of course, this doesn't fully dictate their skill, but will show you what kind of person the developer is.

This includes knowing if they can get tasks done on time, if they're slow or fast, and if their final product works smoothly, or is full of errors. Before you go deeper into learning more about your candidates, this method can be used for seeing if their personality fits with your company's culture or not.

Moreover, there are plenty of general web development tests you can find online to use. These tests usually last anywhere between 10-15 minutes. The most common tests include:

Problem-solving
Rest API
TypeScript (coding) entry-level algorithms
Motivation
Python (coding)
HTML5 and more

All of these tests are excellent to use. After you clarify which one you want to give to the candidate, you'll have a general idea if they should pass on to the next round or not.

Define what your company stands for


It's important to let freelancers know what your company is trying to achieve. This includes the mission and values behind it. The newer generation in particular is looking to become part of organizations that they can trust in and benefit from in the long term.

There are three important questions you need to ask to help you clarify your company's goals and culture:

What is my project about?
What users am I targeting?
Why do I need developers?

After you answer these, it'll be easier to communicate your company's values and culture to each candidate.

Seek to hire learners

As a web developer, it's important to adapt to new technologies and skills every year. Technology continuously changes and requires you to go along with it, or else, you may be stuck with traditional working methods. If you want to hire a good web developer, you need to see if they are good at learning new skills and adapting to new technological trends.

Some good questions you can ask during the interview are:

How good are you at learning new programming languages?
Do you have a place where you stay updated with current trends in the programming world?
Do you ever attend technology conferences? If so, where and why?

If you can think of any other questions that help you learn more about web developers, use them during your interview.

Mention traveling benefits


It's not just about hiring a good fit, but to retain them in the long-term too. Everyone loves to travel and to make the interview more exciting.To do so, you should mention the traveling benefits that your company has to offer.

Everyone loves to travel, so once the web developers step in your door, they have something to look forward to.

You can always use a travel management platform to help you out. It helps you manage travel expenses and even your tips. There are even templates that travel management platforms offer that do the hard work for you.

For example, we took this template from TravelPerk that includes six important sections:

The introduction
The travel booking process
Expense categories
Non-reimbursable purchases
Expense reporting
Reimbursement processes
Travel safety and support

Especially when planning for your travel, you have many different expense categories to go through. The main categories include:

Air travel: The number of days you book in advance, ruling on whether business class is allowed or not, preferred vendors, approved tools or booking methods, etc.
Accommodation: Nightly rates of hotel rooms, approved tool or method for booking, rules for booking, negotiated rates.
Taxi or ride sharing: Whether ride-sharing and taxis are allowed. Also, shows the estimated costs.
Rental and personal car options: The type of rental car classes allowed, their size, and the number of employees expected to share rides.
Food expenses: Reimbursement amount for three meals (breakfast, lunch, dinner), personal meal expenses, rules for business meals, client rules for entertainment expenses and more.

Corporate traveling involves lots of categories to manage and using a travel management platform makes the process easier since you have ready-made templates and the software itself helps you estimate expenses. You aren't only saving money, but lots of time as well.

Participate in tech events

You have probably been to a tech event before and if you haven't, you are definitely missing out. These types of events attract developers who are seeking new opportunities and are highly passionate about their career.

Tech events include hackathons, coding challenges, and many technical activities where developers can show their real-life skills. This is a great opportunity to see which developers are fit for the job and learn more about their skills.

The only downside to tech events is that there are many companies there. This means that you"ll have lots of competition, so it's now your time to make the right offer and be quick about it.

Remember, a top web developer is always wanted. Beginners will always come after you, but that's not the same case with more experienced web developers.

Offer them support in their personal development goals


Every freelancer wants support in their personal development career. Most freelancers don't rely on the company to give them training lessons or in-house help. Most of them work alone and most of the time, it's up to them if they want to improve their skills and experience through paid training courses.

There's absolutely no better way to attract top talents than telling them they can receive great learning experiences. Even if they are the best web developers out there, they'd most likely still be interested in making improvements to their personal skills.

Of course, you'd be better off if you offer them free programs on improving their skill compared to paid ones. If you can't do that, a discount would be good too.

Provide work perks

New members will be excited when they find out that your organization is offering them work perks like cash bonuses, gym memberships, health insurance and many other benefits. Being self-employed means there's many things you need to pay for on your own, but a company that offers benefits along with a salary would be a dream for any freelancer.

Therefore, whenever you hire someone, or are thinking about standing out from your competitors, think about what else you want to offer to new hires. After all, many freelancers struggle to pay for everything on their own, so this is a win-win situation for you.
The whole point
Top talents are not as hard to hire as you may think, but you want to make sure that you are giving them offers that competitors don't.
Like we mentioned before, you aren't hiring beginners and in this case, many other companies are going after your candidates as well.
Moreover, since you are hiring freelancers, offering them work perks is also a plus for them. Almost all of them have to spend their own money to pay for health insurance, pension funds and more, but in this case, you are doing them a favor.