How To Optimize Website For Different Languages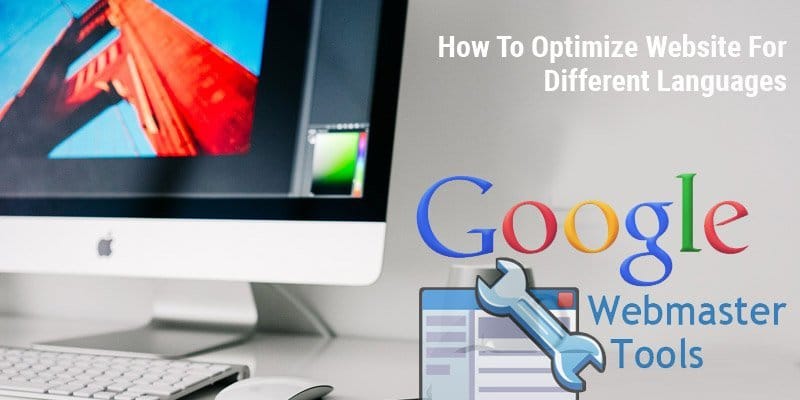 There comes a time in a business life when the owner will decide it is time to go fully international.
Most people believe that English is the language of the internet. However, you cannot neglect the fact that customers feel happier when they are served in their own language.
Imagine a French man using a translator to read what you have on your website or someone in German overlooking your website because he can't understand a single word of English.
You certainly need to figure out a way to get your content in front of all your targeted customers in the language they are most comfortable with.
Who Are You Targeting?
The first important question you need to ask yourself when you've decided to optimize your website for different languages is "who I'm targeting?"
Do you want your product/services to go global or are you comfortable with just English-speaking customers? This is an important question because it allows you to lay out the entire project.
There are millions of customers around the world; it is, therefore, a good idea to take your business global if you want to grow your business to the next level.
Optimizing Your Site For Different Languages
When you've finally made up your mind to go global, you will find the following ways to optimize your site for different languages very helpful.
The tips below won't just help you to rank high in other languages but also enable you to compete favorably in the global market:
Domain and URL Structure

When you are geo-targeting, you need to choose your URL structure strategy carefully. You will make it easier for Google to rank you on a region by region basis if you can map out the right location URL structure.

Most experts recommend using either a directory or subdomain URL structure. If you have one top-level domain with limited resources, you can host all the different versions of your website on the domain and put the content of every language in a different subdomain.

For instance, if your website is mywebsite.com, you can have subdomain such as:

ca.mywebsite.com
fr.mywebsite.com
de.mywebsite.com

You will notice that this URL structure is very clean. It also adds overall authority to your entire website. However, if you have the resources to have a top-level URL for all the version of your website, you should go ahead and get them.

IP Address

If you are targeting an increase in ranking when you go global, one technical factor you should consider is where you host your server.

However, it is important to state that server location is not a big factor. But if you are trying to be thorough, there is no need to neglect your server location.

If you have all the version of your website on one United States server but you want to adopt a geo-targeting strategy, it would be a good idea to host a different version of your website on a country-specific server such as having your ca.mywebiste.com on a Canadian IP address.

Hreflang

If you are targeting other languages, you need to ensure you follow Google's recommendation. The Hreflang tells Google exactly which of your URLs to index and show to searchers. This helps you avoid getting penalized for a duplicate content.

You can use hreflang markup in your header if your site has different languages, you can also submit it via language-specific XML sitemap. Using correct Hreflang ensures that Google doesn't dump your site at the bottom of ranking due to duplicate-content penalty.

Submit To Google Webmaster Tools

If you are making use of directories or subdomain when you have international content, don't forget to let Google know about this by submitting the content in Webmaster tools.

You should as well repeat this when you move to the ccTLD. Submitting to Google Webmaster Tools gives you the opportunity to define a specific geographic region for your content.

Proper Translation

When it comes to SEO of international content, don't think you can get away by using Google/Bing Translator. In most cases, using software does a poor job. You need to outsource your content to a native speaker.

A translation done properly is crucial not only to the SEO of your international website but also to your conversion rates.

Of course, you are going these lengths to get conversions. Your ranking and traffic are useless if a visitor lands on your website only to read incomprehensible and gibberish content.

If you need a good SEO ranking and better conversion, have real native speakers re-write your content to the language you are targeting.
Conclusion
Moving your website internationally can seem like a daunting task, but I assure you, it is something you can do. If you are willing to put in an effort, some resources, and a little bit of patience, you will see results sooner or later.
Don't overlook the opportunity to sell to the global audience because you are skeptical. It is your opportunity to grow your business beyond your present level. This is your chance, make sure you take it.