Do You Know Content In WordPress Can Be Restricted To Registered Users?
Have you given a thought upon restricting some of your WordPress content to registered or paid users? At present, bloggers often tend to choose subscriptions or one-time payment models to monetize content on their websites.
The following article emphasizes how this can be done, how to restrict content to registered users in WordPress effectively?
For those who have no idea what is "content restriction"? It is a term that apparently starts with the idea of distributing the content to a particular set of users.
Here contents are restricted on the basis of subscription and keep it restricted from a different set of users. The following method enables them not only to monetize their content but also make sure that everyone gets what they pay for.
I have been a software biz for several years and I feel quite privileged to work with such a wide variety of technologies. According to me, WordPress ecosystem is one of the finest examples of practical work by the community.
Whether in terms of plugins or latest themes, developers, open source contributors etc, everything led to the success of the ecosystem.
First comes first, why one should restrict access to your website?
Well, there are many reasons you may decide to restrict some content on your website from being viewed by the public.
Whether it is to have user accounts, content for sale, or confidential data, one can simply make use of such methods to house all their content in one place, thus allowing you to grant permission to those you choose to view it. Some of the top reasons to restrict access to a particular website might include:
User Accounts
Confidential Data
Personal Data
Digital Goods For Sale ( Books, Tutorials, Movies, Music)
Pro-Rated Services
Pro-Rated Media
Add-ons
Users in general visit websites to find video-based courses to browse through and decide if they want to buy a plan or not. Anyone can become a member, all they need to do is click on the top right side of the header area or click the big call-to-action button on the homepage.
The moment it is done, users will be presented with a tier of plans to select from. Right after selecting a tier some information is gathered and your account is created.
As soon as your account has been saved you get access to the restricted area of the website. This area comprises of the library of media lynda offers to its paid users.
Anything is possible in WordPress development and adding functionalities is no exception. Fortunately, there are some amazing experts who have come up with some of the most interesting WordPress plugins that make the matter quite easier.
PrivateContent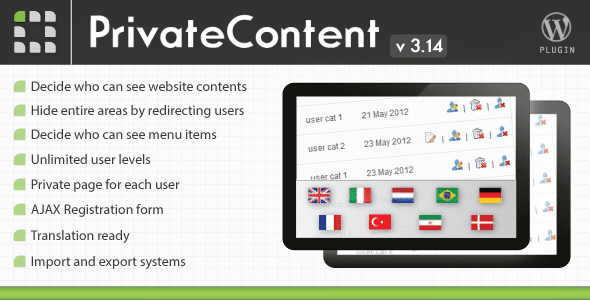 A simple and fast solution that power-ups your website by simply adding private areas, multilevel logins, users management features and user private pages. Did we mention it's easy, too? It's easy to use and doesn't require any scripting knowledge.
In this WordPress plugin it has some additional features, in which you can completely lock down the entire site with one click, it is a form skin builder to blend the plugin into into your site's design.
Moreover, it even offers a powerful public API to extend restrictions or add capabilities to create a custom system that works for you.
Restrict Content Pro
Restrict Content Pro is a premium content management plugin, first it offers a free trial after that unlimited number of memberships levels, and then premium. In addition to this, managing members, their subscriptions, track payments, offer discounts with a complete discount code system, and provide premium, members-only content to your subscribers, etc is offered by the plugin.
It has multiple methods of restricting content but in this, it is quite easy and simple to restrict entire pages/ posts or just portions of them. There are several possibilities:-
First is if you want to show content to premium users only? No worries!
Second, if you want to show content to non-registered users only (such as a signup form)? Even that's possible!
Third, if you wish to show content to non-registered users and non-premium users? Then also there is no problem.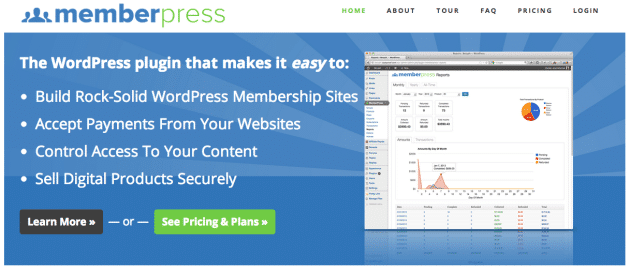 This WordPress membership plugin makes it easy to charge your users for access to content and digital products such as software and e-books.
Right from the ability to confidently create, manage and analyze membership subscriptions and digital products, the plugins turns out to be the best among all.
In addition to these powerful abilities, this plugin allows you to grant and revoke access to pages, posts, categories, tags, communities, feeds and digital files based on what products your users have purchased or subscribed.