Increase Your Business Branding Through SEO!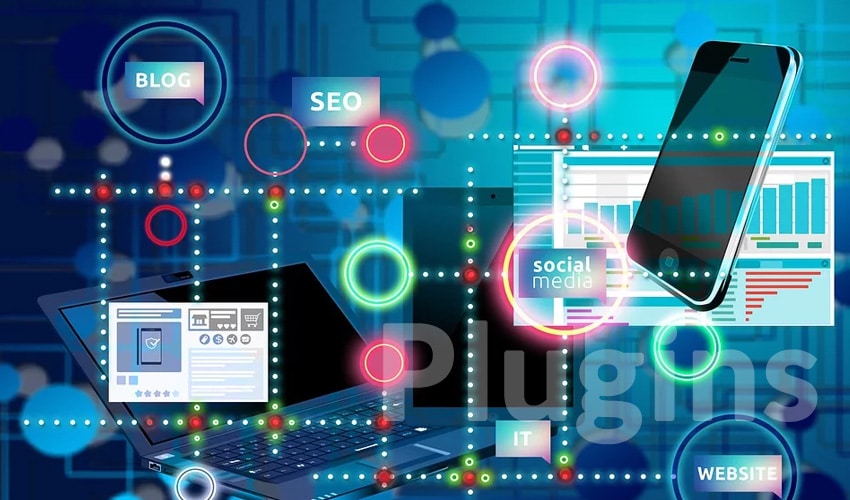 Branding of a business is necessary in order to create additional value for which the consumer is willing to pay more than for the less hyped product.
A product with big-name will always cost more than a product with similar characteristics from an unknown manufacturer.
That's why good branding is very important in the modern world. Effective branding strategies executed by professional SEO teams help small businesses compete on a larger scale and increase visibility online, especially when utilizing tailored SEO solutions for small businesses. SEO company in Australia helps to promote a product or service, make them more expensive, and increase loyalty to the company.
Branding is a modern set of actions that are aimed at creating an integrated and sought-after image of a company, its services or products. In a simpler sense, this is the management of the brand and its reputation.
Branding is capable of supporting online marketing, which includes search engine optimization (SEO), content marketing, social media marketing, influencer marketing and many more.
All these provide the opportunities to build a winning reputation, increase recognition, create information occasions, remind the audience about the brand, goods and services.
By integrating branding and SEO together, you can generate organic traffic to increase brand reach and improve brand image.
But how to improve your business branding through SEO? Let's have a look at the following ways to increase business branding:
Target Niche Audience
The modern strategies allow the business to more interactively connect with your customers. A strong customer base can help businesses to increase their presence online.
Instead of just communicating with your audience, it is important to attract them so they can help you build your brand.
Customer satisfaction brings money to the business. It is better to find out who your customers are and what they want. This will help in the analysis of the target audience of the brand.
Target audience not only includes existing customers of the company's product, but also potential customers, the involvement of which is important to achieve a stable position in the industry.
Businesses use smart keyword research to create a hyper-focused brand for the big win and stay ahead in the competition.
By narrow down keywords to a niche, you can easily catch or grab a chance of connecting with new users, communicating with your existing users or customers.
Develop Optimized Content
In addition to keywords, content also plays an important role in search rankings. Publishing quality content makes your audience link to you as their own resource.
The more your content is distributed on the Internet, the more you increase your brand awareness. It is important that you develop content that you can host on other websites related to your business.
This can lead to the fact that your business will become an authority in your industry.
When SEO and branding are fused in the form of excellent content, it will automatically spread words about your brand. For this, make sure the content is able to satisfy your audience's hunger with fresh information.
Insert Long-tail Keywords
The long-tailed keywords are a search phrase, which generally contains 3 – 5 words. They are more accurate and targeted. These keywords help a web page become more visible to a user who is looking for the exact information or content that is on that page.
Targeting the right long-tail keywords can help you find new ways to create content that is valuable to your target market. This is content that is intended to educate, inform, or entertain users.
This will help direct users to your site, which will be able to make a deal with you in the future. In addition, long-tail keywords give a brand the ability to reach very specific audiences.
Implement Local SEO
Local SEO becomes a very important factor in business success, especially when it comes to small companies, enterprises and stores. Content, page optimization and external links are all the main parts of local promotion.
Proper local SEO will help improve the position of the site in the local search results, attract customers, and increase ROI. Local search is known to generate far more sales than regular.
Current statistics, data, and trends show that local SEO is the future. The proliferation of devices, such as smart phones, Amazon Echo, and Google Home, indicates a trend toward devices using a voice assistant.
These devices implement better, faster, and generally improved algorithms to provide the user with improved voice search results.
Link-Building
Inbound links are still one of the main factors Google considers when ranking web pages. The more trust and authority of a domain, the more favorable the link from it will be more beneficial for your ranking.
Moreover, links from high-quality sites in your niche or pages that are thematically related to your content are also useful for ranking.
Analyzing your competitors' backlinks is a great starting point for any link building campaign. Anchor texts are still a ranking factor, but it is important to diversify them. It is advisable to use direct, diluted and natural anchors.
In addition, using different strategies like broken link building, creating infographics or participating actively on social media communities will help you build some strong links.
Your brand awareness can go through the roof and naturally backlinks follow if you start some serious traction on places like Reddit.
This result to provide a benefit to your business for the long run. So, in regard to gain a bigger audience through link building and establish your brand in the market.
Expose Brand Through Social Media
PR promotion on the Internet cannot be imagined without social media. People spend a lot of time on Facebook, Twitter, Instagram, and other social media accounts.
They willingly subscribe to communities of interesting brands, goods and services, interact with representatives of public, and follow the news of companies and markets.
Therefore, you should use social media tools for branding purposes. Moreover, this is relevant both for the promotion of an already well-known brand and for the promotion of a new brand. To promote your brand, you should create various types of content for various social media platforms. As for Instagram, you can create short videos using a video creator for Instagram, for LinkedIn, you can create insightful content, for Twitter, you can use statistics, and so on.
These social media channels are a list of sites where any business should have its own representative offices. It can also be expanded by other social media.
Provide Great User Experience (UX)
In addition to crawling and indexing web content, search engines also check how people interact with the website. In fact, both SEO and UX are committed to providing the best user experience.
This experience includes a navigable website as well as engaging content. User experience is a large number of metrics, which affects the click length, scrolling speed and other parameters of user interaction with the site.
To make these metrics positive, you need to design sites in such a way that they are convenient for the user. In this, a competent SEO specialist will help to design a truly effective website.
SEO allows you to consider real scenarios of user interaction with the site, positively influencing the behavioral indicators of the project. This will favorably make an improvement in branding recognition and awareness.
Bottom Line
Every business owner wants to increase their leads and income. Now, mobile and voice search is becoming more popular. Therefore, it is important to develop a reliable SEO and branding strategy.
Implementing the above-mentioned methods can help improve business sales. If you have a higher ranking in search engines, this will lead to an increase in the number of potential customers and the income of your business.