How to Use WordPress for E-Commerce: Tips and Tricks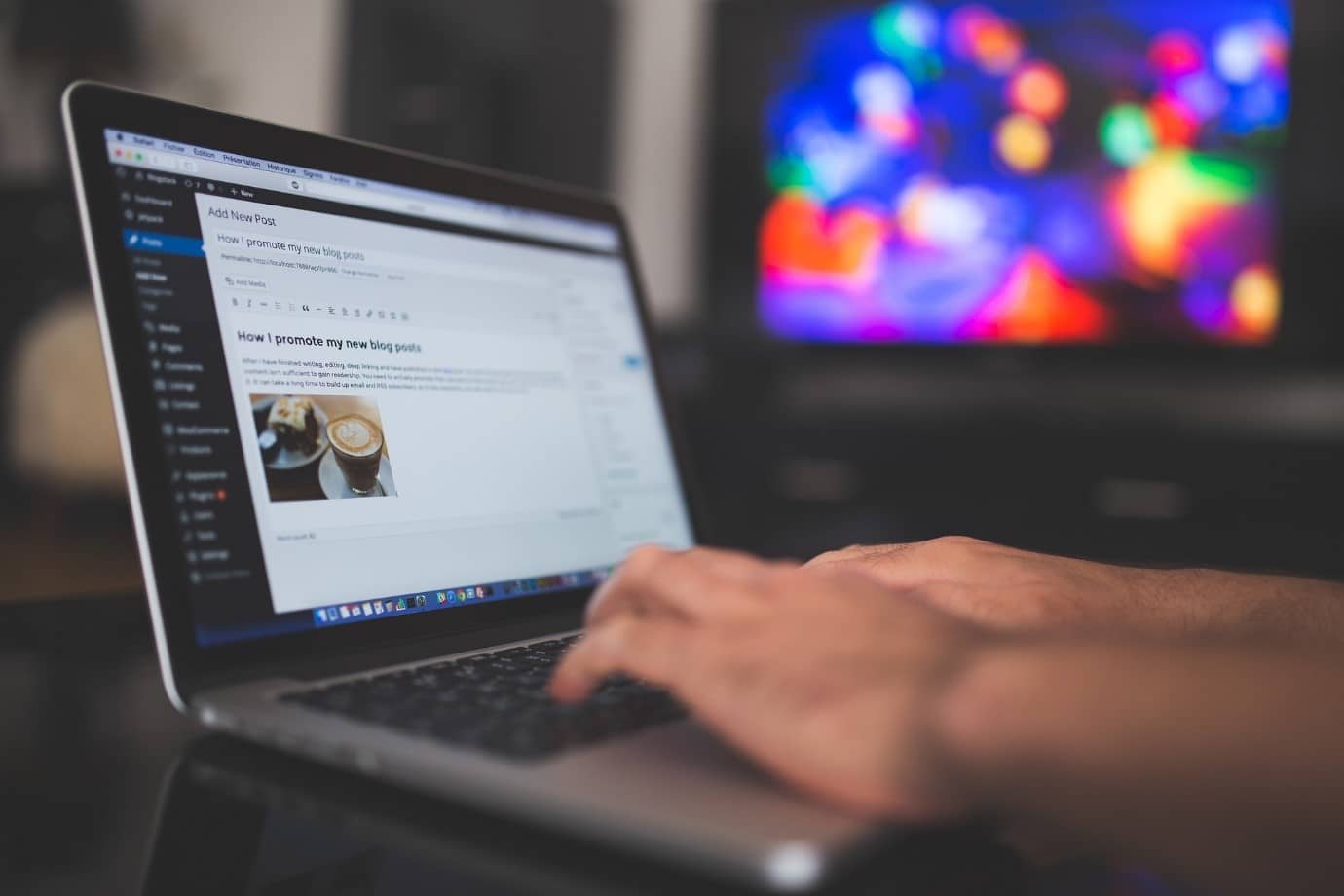 Creating a "normal" website may appear simple, but developing a profitable e-Commerce Website is more challenging. When building a WordPress e-commerce site, there are a few key areas you need to pay particular attention to if you want to give your consumers the most incredible experience possible.
The Advantages of Launching an E-Commerce Website
The advantages of opening an e-Commerce Website are evident if you provide goods or services for which you know there is a market. It's simpler for customers to locate you online when you have a website presence. Roughly two billion people make purchases online. You stand to profit significantly if you can reach even a tiny portion of that audience.
Moreover, e-commerce has a reasonably low entrance barrier. You don't need a physical site like you would for a traditional firm. Depending on the platform and tools you choose, it may even be possible to manage a small- to medium-sized e-commerce business by yourself.
To be truthful, opening an e-Commerce Website and waiting to become rich won't work. You'll need to put in a lot of effort to establish an audience and convert visitors into customers, just like with any other type of website. If not, you risk investing much time and energy into launching a company that never succeeds.
Strategies for Creating a Successful WordPress Ecommerce Site
Even for seasoned business owners and WordPress users, starting an e-Commerce Website might be frightening. Yet, by using the advice in this collection, you'll be able to reduce the process's difficulty while raising your odds of success.
The abundance of alternatives available for setting up and managing a profitable e-Commerce Website might be a double-edged sword. Having so much freedom is lovely but can quickly become overpowering.
You may immediately put some of the innovative ecommerce tactics the professionals will discuss with you today into practice on your website. The information in this article may surprise you and assist you in getting ready for those record-breaking sales in 2023 on your website.
The Basics You Must Know To Start
To get started, just like with any WordPress website, you'll need a domain name for your store and reliable web hosting. These first two stages alone can be dangerous. A project could succeed or fail based on the URL or address of your website.
Making A Domain Name Decision

Fortunately, thorough instructions on choosing a proper domain name for your website are available online. You should do that first if you haven't set up a URL for your project.

The Best Web Server For E-Commerce

Picking a web hosting provider is the next step in setting up your website and e-Commerce Website. You'll require a web host with a solid commitment to privacy and security because you'll handle client and payment information.

A web server that can provide quick loading times is also necessary to increase sales as much as possible because slow-loading websites can significantly lower conversion rates.

Install WordPress

There are two primary methods for installing WordPress:

i. 'One-Click' WordPress Setup
As you can anticipate, the first choice is unquestionably the simplest and the one we suggest. When selecting a hosting company, seek those that offer the convenience of "one-click" installations. To view a list of the best, see the companies on our list of the top WordPress hosts.

You need to go into your hosting dashboard and click the "Install WordPress" button once you've joined up with a hosting company that enables this installation.

ii. Manually Installing WordPress
Downloading WordPress to your computer and uploading it to your hosting dashboard are the only options available if your hosting company does not offer one-click WordPress installation. Although still simple, it's not quite as simple.

Make Greater Progress With Robust Plugins And Features

You want to provide visitors to your website with as many frictionless options to buy your products as possible. Even beginners may do it thanks to customizable purchase plugins and features.

Customers can filter products by various criteria using complex product labels that you can include using the WordPress WooCommerce plugin. Also, you may choose your colours, add testimonials, and display ratings using this plugin.

By combining these features, you can develop a unique product display that enables customers to not only find what they're looking for but also click through and make a purchase. Customers quickly receive what they desire, and you make another well-deserving transaction, so it's a win-win situation.

Choose A Theme

Your online content will follow your "theme" as its basic layout. The best part of WordPress is that it gives you complete control over how your website looks. By modifying or adding to your site's HTML code, you may easily create something that doesn't resemble the initial design.

Despite this, it makes sense to pick a theme that resembles your desired finished product as closely as possible unless you're an expert in coding and would appreciate the chance for complete customization.

In other words, choose a theme that you enjoy and will be helpful for your e-commerce website, even if that means spending money on a high-end template from a third-party website. Ultimately, you'll save yourself a great deal of hassle.

Yet, since anyone might conceivably create a template and post it online, evaluating how reliable one is critical before proceeding. If you pick a shoddy theme, you risk opening up to hackers. And don't forget to "demo" each one so you can see how your site might appear.
Ecommerce Words You Should Know
Cart Abandonment: Consumers may abandon their shopping cart when they encounter a surprise cost, such as a shipping fee or other unanticipated expenses.
Average Time on Site: The typical duration of a user's visit to your website is measured in seconds. All site visitors during a specific time were used in this calculation.
Conversions: Often referred to as Average Order Value (AOV).
Cookies: A user's browser stores these small pieces of data. Cookies are used in e-commerce for various purposes, including ad targeting, dynamic website content based on user signals, and saving shopping carts (sometimes referred to as "permanent shopping carts").
Order Tracking: The method by which a client can track the delivery of an order. Following the conclusion of the purchase, a tracking code is typically given.
Product Affinity: Items that are frequently purchased in combination.
Product Relationship: Products that the same customer frequently views.
The Greatest Techniques for Marketing Your e-Commerce Website
Recall the famous psychological thought experiment: Does it make a sound if a tree falls over in a forest, but no one is nearby to hear it? It's time to put it into practice for your e-Commerce Website. Even if you have the best things at the most affordable pricing and the best-designed e-Commerce Website, no one will buy from you if they can't discover you.
This is why it's crucial to consider traffic generation and conversions as you begin developing your website. You'll need a high traffic volume and a favourable conversion rate to generate sales.
There are numerous tried-and-true strategies for generating traffic that will bring more people to your website. This covers networking and outreach, social media, SEO, PPC ads, Google Shopping, and many other types of digital marketing.
The good news is that plugins exist to assist with most of this, as is the case with most WordPress-related issues. Hence, here are some resources and advice to help you increase the quality of the traffic to your website.
a) Google Analytics Visitor Tracking
You need to know where you are right now before you can draw more customers into your store. If you don't understand what potential clients look for on your website and how they interact with your material, you will be shooting in the dark.
One of the finest solutions for monitoring site visitors is Google Analytics, which can help you learn more about their origins, demographics, interests, and actions after they land on your page.
b) Search Engine Optimization
Although it might be time-consuming, on-page SEO is one of the most crucial techniques to increase traffic to your company. Well-researched keywords that will help your product descriptions rank for the search terms your target audience uses should be included.
Title tags, Meta descriptions, and alt tags for each image should all be present in each product listing. These chores can quickly eat up a sizable portion of your day. You should set up an SEO plugin to assist you because of this. Some have dubbed the excellent plugin created by the kind people at Yoast for WordPress the ultimate SEO plugin.
You may get assistance with these chores and many more using our free plugin. The SEO rating of your shop will be significantly raised by implementing as many of the plugin's recommendations as possible.
Just keep in mind that it may take some time before you start seeing an increase in organic search traffic due to your SEO efforts. You might need to use paid advertising in the interim to increase foot traffic to your shop more quickly.
c) Google Shopping And Google Advertising
The success of your store may depend on your ability to understand online promotion, even if there may be a high learning curve involved. When done right, paid advertising can be a powerful tool for increasing website visitors.
It might be tedious and time-consuming to manually add every one of your products to Google, Bing, and other significant players' merchant centres.
Conclusion
You may reach a large audience and increase your business's earnings by creating an e-commerce website. Even though internet retail is highly competitive, it may be worthwhile to take a chance.
To manage the various, frequently challenging duties involved in selling services and goods, you need a great e-commerce platform. As an entrepreneur, put your clients first. It's essential to continue using ethical business methods.
Now that WordPress e-commerce is available, you can successfully manage business transactions and other tasks. In addition, its expanding selection of items that meet customer wants is informative and can raise your awareness of maximizing your website.