How to Show Social Media Photos and Videos in a WordPress Post
What does a thousand words look like? Two pages for a single-spaced Word document. Approximately an eight-minute TED talk of a guy talking non-stop. One viral article.
But what about an online blog? At that point, a thousand-word post makes for better website rankings, readers who stay on your website for longer, and more information to read about.
Unfortunately, the long-form blog that you'd love to have on your website can be the great wall of text that could either push or pull readers to your website.
Given the age of technology and information being available right at your fingertips, more people – specifically, the younger generation who are online more often and know their way around the internet – have shorter attention spans.
According to marketers, over half of your website visitors read your articles for 15 seconds or less, so if you want to hold their attention and avoid high bounce rates, your articles have to focus less on what gets people to click and more on quality posts that get them to stay.
One way people do this is to add media onto your blog posts. You can have great content written to attract thousands of readers, but if the reader skims the entire post and sees a great wall of text, they may be discouraged from reading the entire thing in favor of finding something shorter that provides them with more information for less reading time.
Adding YouTube videos or Instagram posts may seem counterproductive because it makes an article look longer than it really is, but if you're trying to make a point you want your readers to remember (especially if your blog is a business you want readers to recall), you'll want the right media to go along with it.
So, avoid scaring your readers off with a long read with no pictures or videos to keep them entertained in between every few hundred words or so by learning how to add YouTube and Instagram media into your WordPress posts.
How to Embed a YouTube Video
To start, if you want to embed your own videos, upload them to YouTube first. Or, if you've found another YouTuber's video that you want to share on your post, go to that video's URL. Under the video, you'll see a button on the right that says "Share." Click on it and a pop-up box will appear.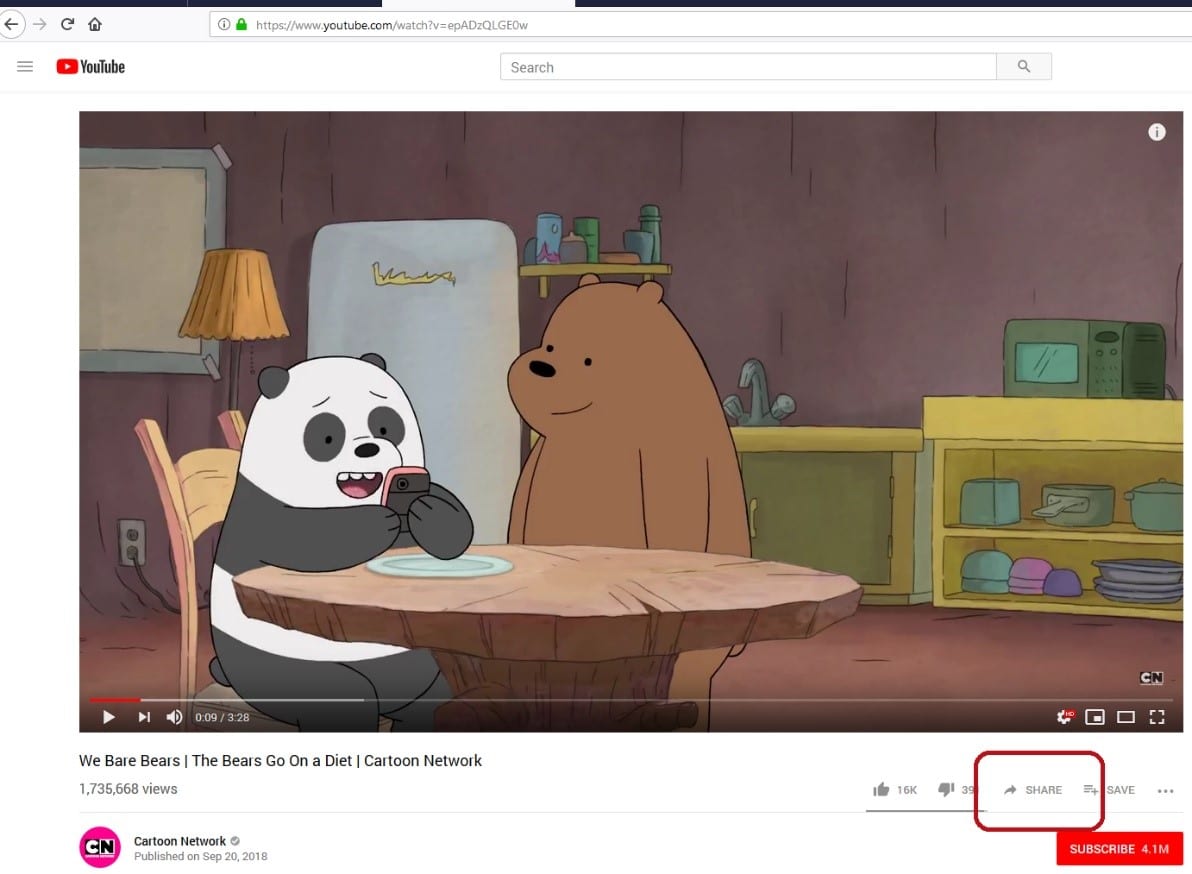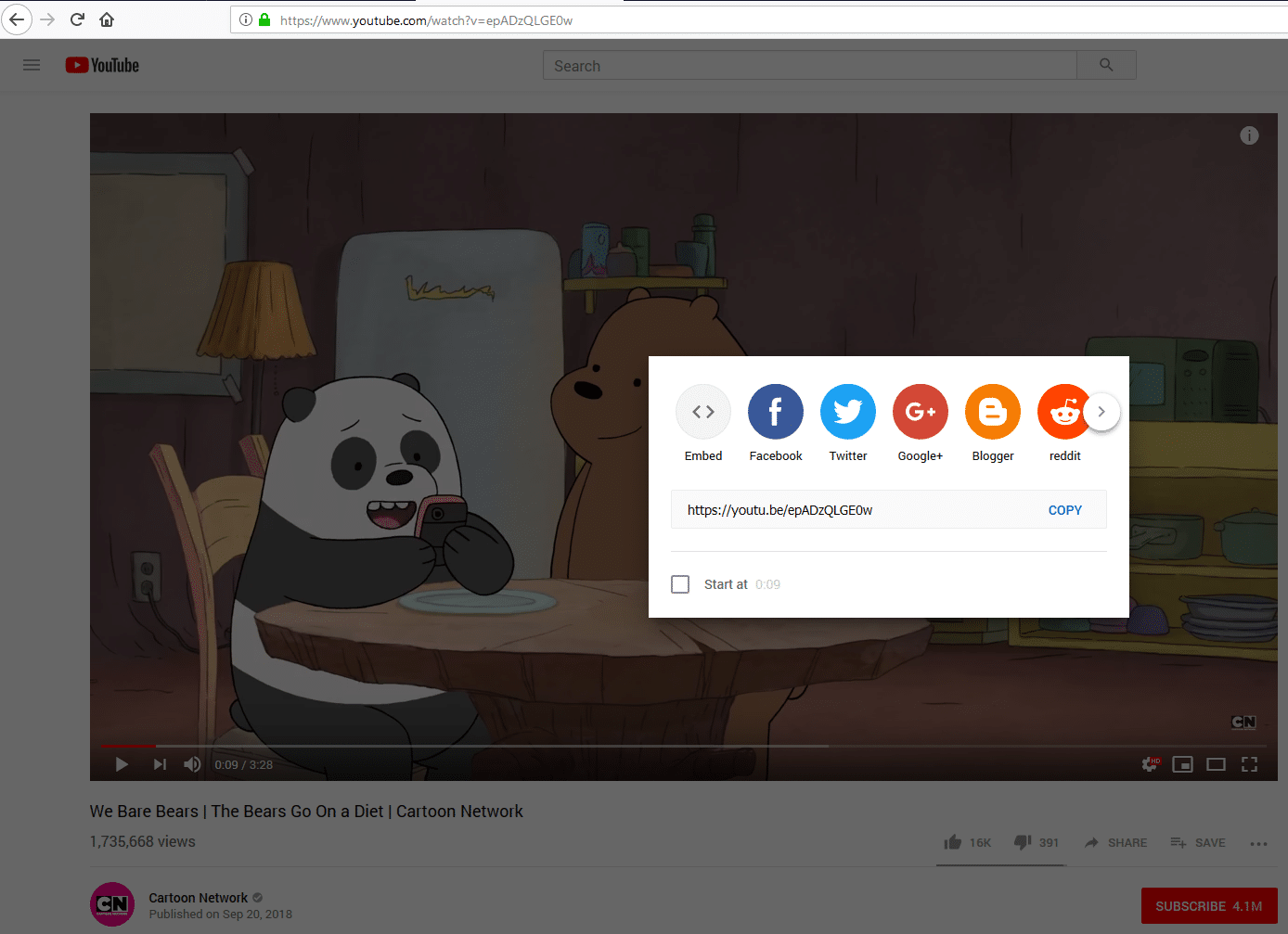 You'll be given the option to share the video to social media, copy a shortened link to the video, and embed the video onto your website.
If the video is a bit long and you only want your readers to focus on a certain part of the video, check the box that says "Start at" and then add the appropriate time.
This will adjust the link provided so that when your readers play the video from your post, the video starts at the time of you want it to start on.
From there, you can embed this into your post using two ways: use the URL and visual WordPress features, or embed the link yourself under text. I would recommend the first method for people who aren't well-versed in HTML.
Using the URL and the Visual Tab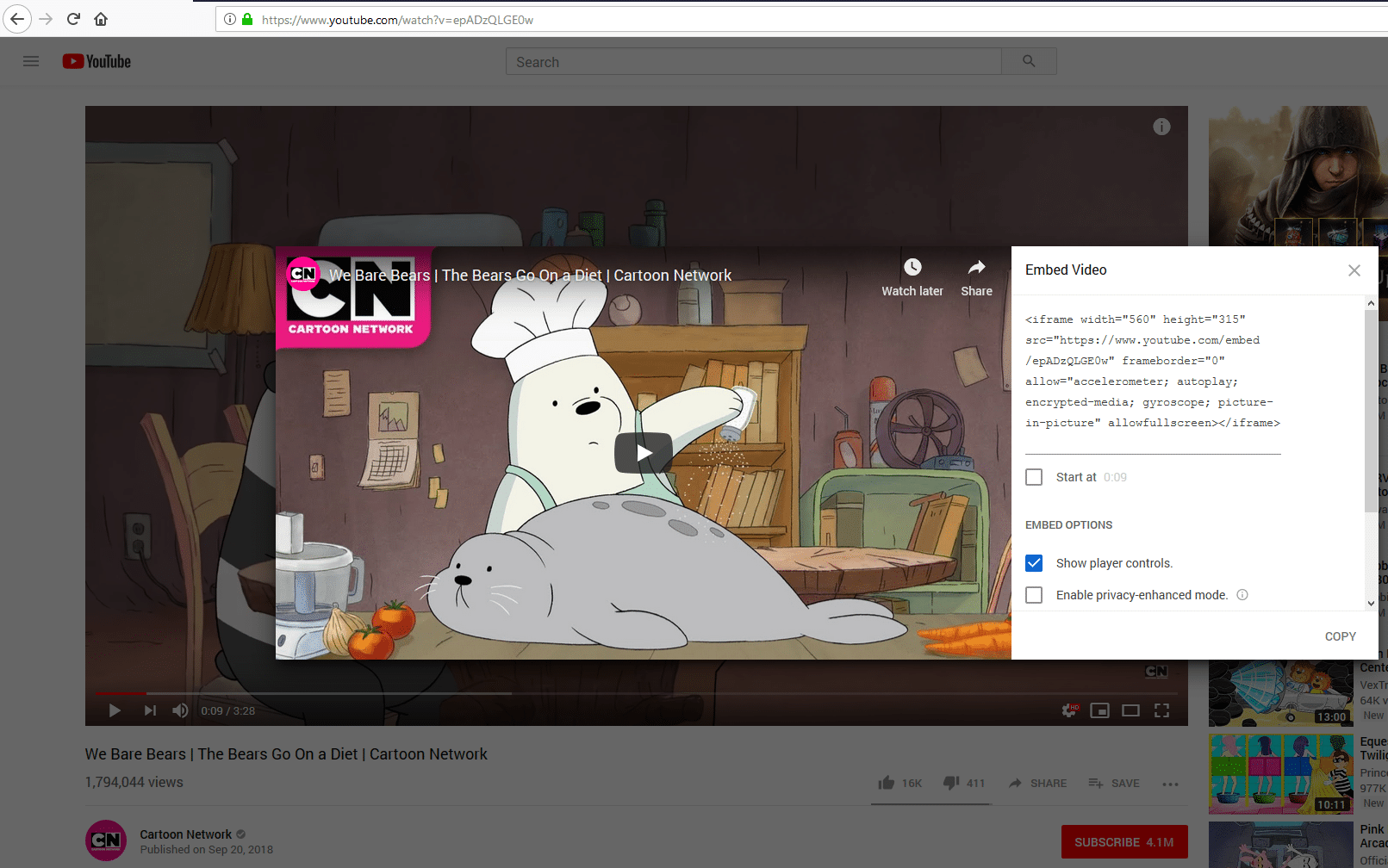 Add a new post or edit any of your old posts. Under the "visual" tab, paste the YouTube URL. You can copy the URL on the video's address bar, but if you want the video to start at a certain time, you'll need the special URL provided under the Share option.
WordPress automatically detects the YouTube link and converts it into the embedded video so you'll know what it looks like to your readers.
From there, you can adjust how your video aligns with the rest of the text and how big or small it appears for your readers.
This is an ideal option if you're either unfamiliar with HTML and find it easier to use the automatic method, or if you aren't picky with the way the videos play out in your post.
The other method provides a lot of flexibility and features, but if that's unnecessary for your post and you don't mind the player controls and the cookies YouTube has on its videos, then this is the easiest way for you to embed your videos.
Embedding the Video Manually
If you want to have full control over the size of the video and the text around it and you have a bit of HTML experience, you may want to skip the automatic features and embed the link via HTML code.
Instead of copying the URL, from the Share options, click "Embed." This feature should appear on your screen: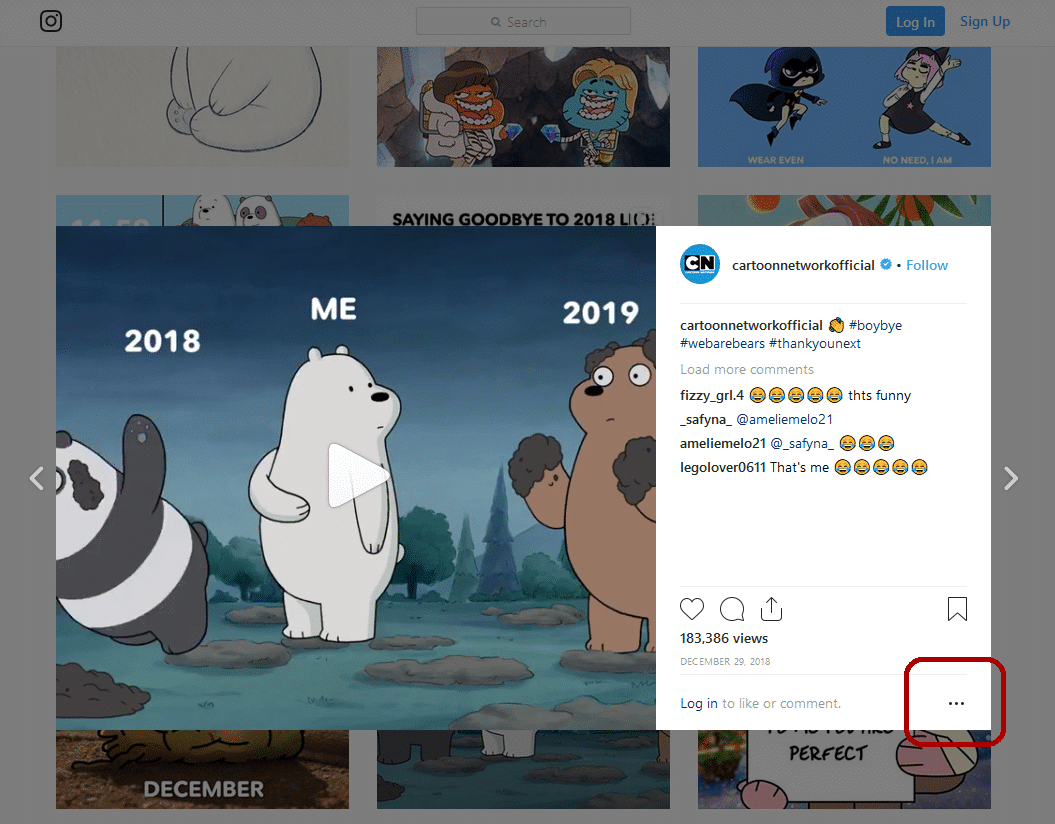 Click on the copy button to automatically copy the code. You can also choose to let the video start at a certain time. This will change the URL in the code to start at a certain time in the video.
You also have the choice of removing the player controls; once your readers press play, there are no controls and their only option is to click the video to pause it. Youtube has introduced many features and given control to the user to use it as they wish and YouTube has all the prospects to unite with more viewers. If you manage to get your YouTube views and subscribers to convincing levels, you can bring in a good amount of profit from your YouTube efforts.
There's also the additional choice of enabling privacy-enhanced mode, which prevents YouTube from adding cookies on their embedded videos, which can track your readers' browsing habits and allows YouTube (and by extension, Google), from targeting ads based on your readers' interests.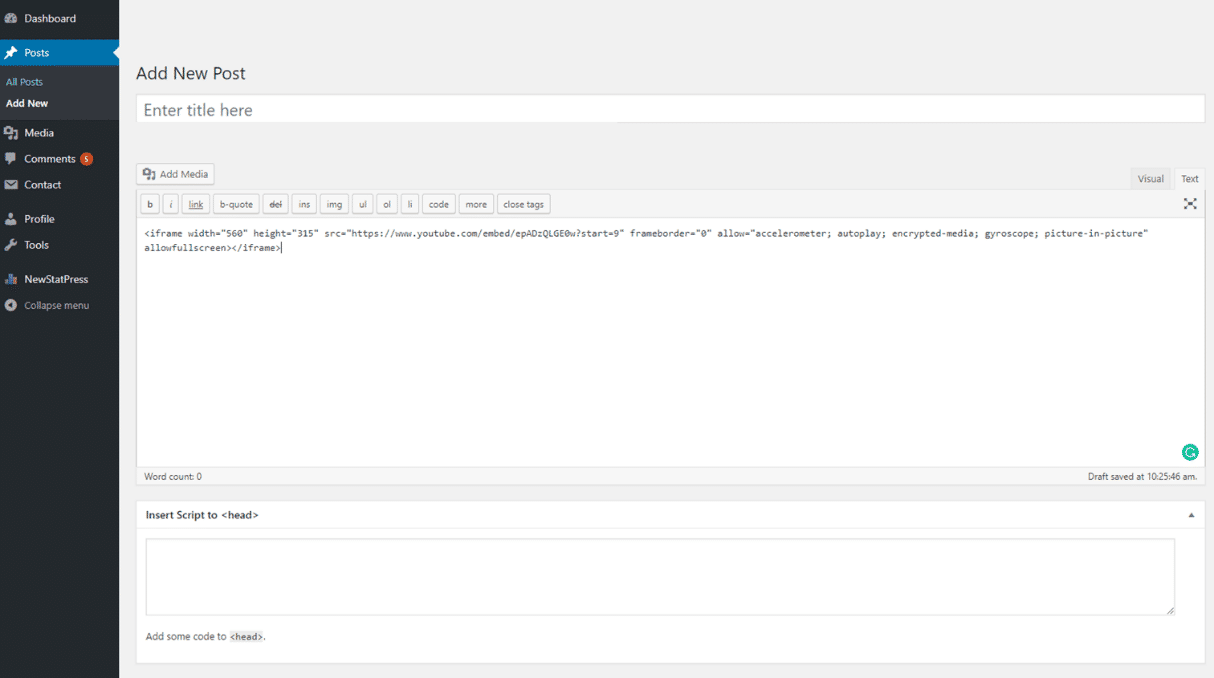 Copy the code, add a new post or edit your post, select the text tab, and then paste your code there. Be sure to preview your post before publishing it to make any additional adjustments so that it looks exactly the way you want it.
How to Embed an Instagram Post
First, find the Instagram post you want to share. It can be from your own profile or any other user as long as the account is made public.
If you try to embed a post from a private account onto your WordPress post, it will turn up as unavailable to your readers and the photo or video you're trying to share won't show up.
Upon clicking the media, click the three dots on the lower right corner for more options. You'll be given the option to embed the post, share the link on social media, or copy the URL.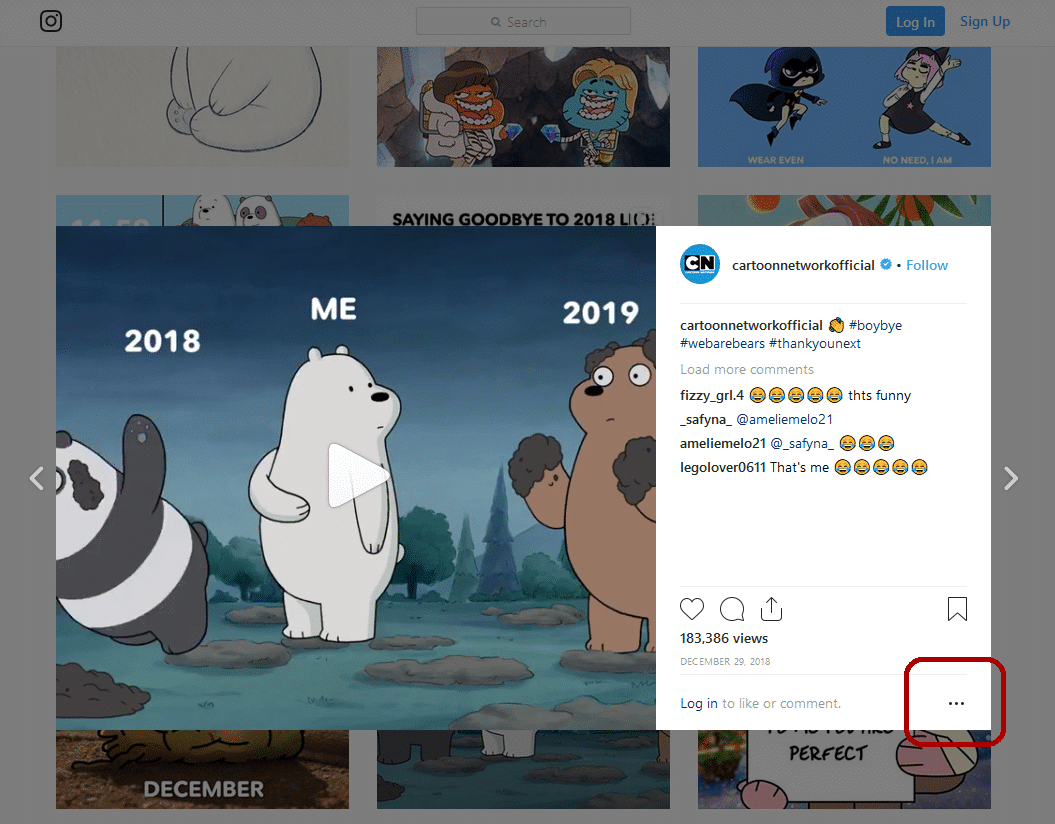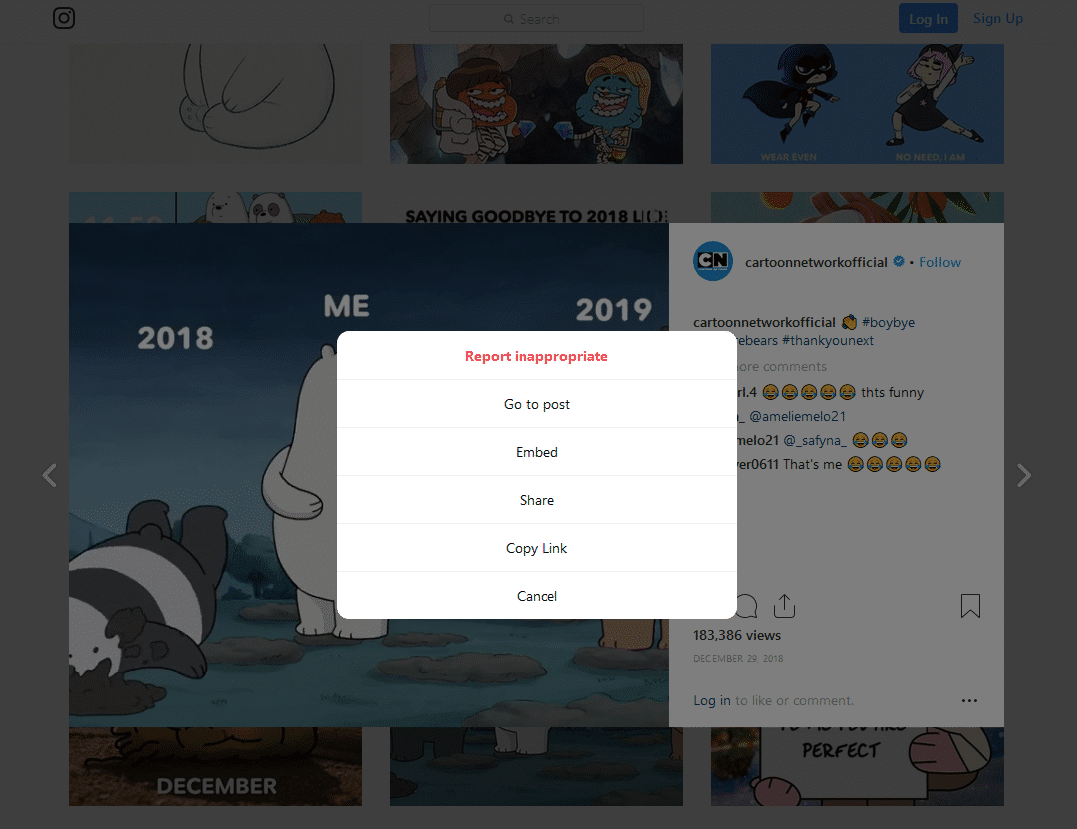 From there, it's quite similar with handling a YouTube embed. You can choose to do it the automatic way under the visual tab or embed it through HTML code in the text tab.
Use the URL in the Visual Tab
Take the URL – either copy the link in the address bar or select "Copy Link" under the other options. In a new or edited post, paste the URL onto the textbox.
WordPress will automatically detect the Instagram link and format the link into the embedded result your readers will see. From there, you can adjust its text alignment and size.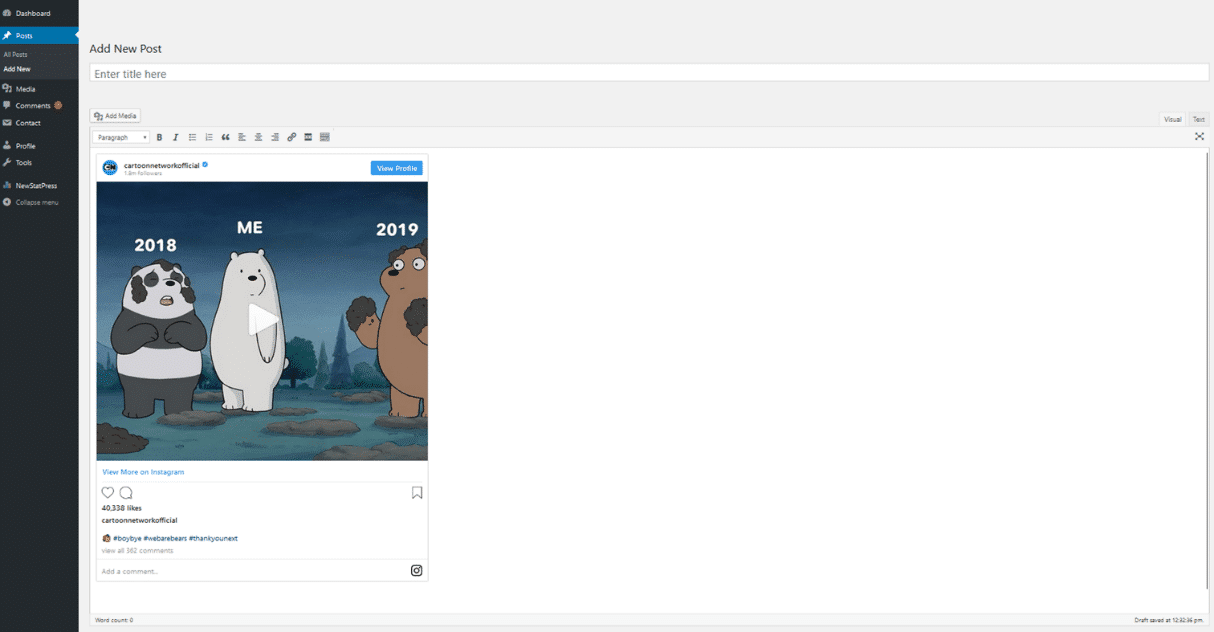 Again, if you're not familiar with HTML and coding, this is the way to do it. YouTube uses more basic HTML, but Instagram's code is much longer and more complex.
So if you don't want to try doing it manually and don't mind the typical Instagram embed look complete with the Instagram user's caption and a few displayed comments, the automatic embedding feature is pretty convenient for people who want to share media posts from Instagram.
Embed the Media Manually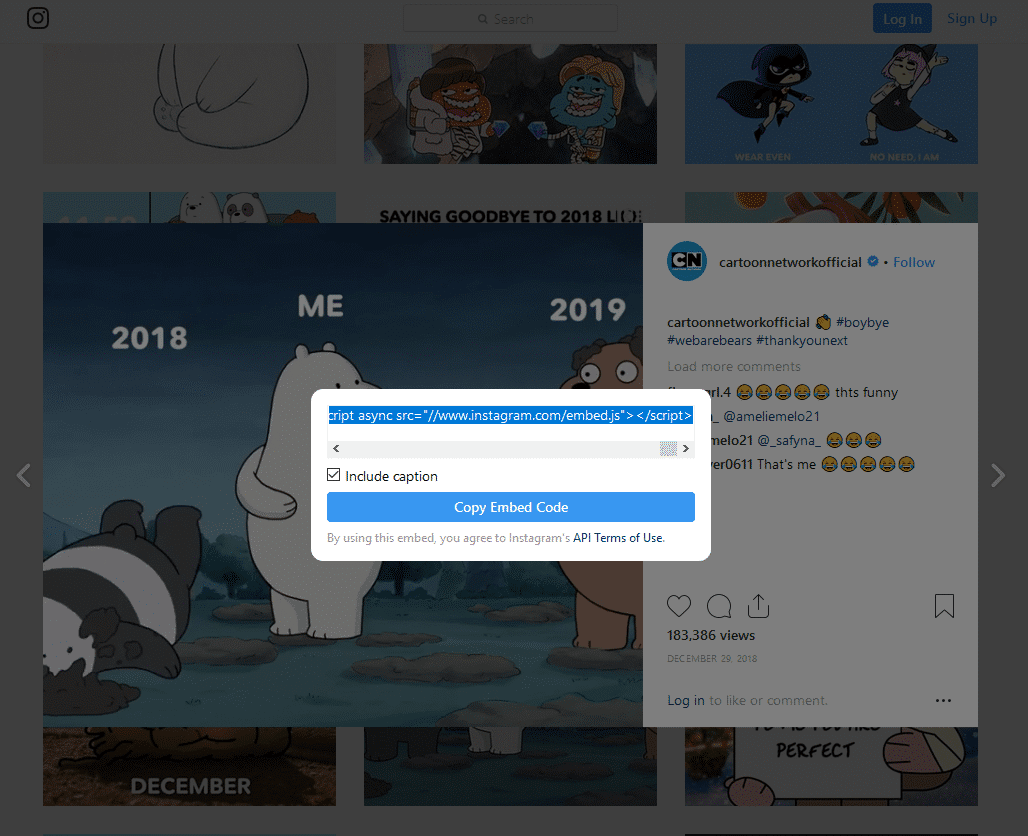 From the other options, select "Embed." This will take you to the embed code. From here, you have the option to include or remove the caption and simply feature the photo and the account who owns the photo.
Copy the code, open your text tab, and paste the code on the text box. Instagram codes are more complex than YouTube codes and look something like this:


If you're well-versed in HTML, you can customize other features your readers will see, such as the caption or the width.
Why Bother Adding Media to Your Post?
A picture is worth a thousand words, but it's unlikely that a post full of embedded photos and videos is going to get you anywhere unless you already have a loyal pool of readers.
But having media – specifically, media that comes from social media – embedded into your post can help you in many ways.
Tell a Story Effectively
In a non-business standpoint, a post filled with useful pictures and videos can be a good way to tell a story.
Why should people bother with your travel blog, art blog, or food blog if you don't have the pictures, video instructions, and other media sources that other blogs like yours can provide?
There's a lot of opportunity to entice your readers, and failing to put appropriate media on your blog posts fails to capitalize on this.
Create a Memorable Blog
Second, it helps your readers remember your blog. According to marketing research, if your readers look at your blog, chances are, they're only likely to remember 10 percent of what you said three days later.
However, if you put an image to go along with what you're saying, your readers can retain up to 65 percent of the information you write.
It's why a lot of bloggers never publish their longer articles without an accompanying photo – even if it's just a simple stock image related to their topic.
In fact, it's why over half of content marketers don't public content without adding some form of creative visuals because it is an effective way of creating more engaging content.
Monetize Your YouTube Channel
Third, if you've heard about how YouTubers are monetizing their blogs, you're wasting a lot of opportunity if you have a YouTube channel but don't add your videos to your blogs, the same way you could be wasting the opportunity of monetizing your own WordPress blog.
The more views you garner, the closer you are to monetizing your YouTube channel which, on top of the money you earn blogging, can add significant income online.
Think about it: 70 percent of people who watch YouTube videos choose to go on YouTube for a demonstration to help them. If you have a YouTube channel as well as a blog, it can be a win-win situation for both if you're promoting both websites on both platforms.
Don't just settle for a simple post filled with text. Having YouTube and Instagram videos and photos embedded onto your post may make it seem longer, but it makes your post look more like an entertaining read that can get your readers to stay longer.
Thanks to WordPress' features, embedding a post from either social media websites is as easy as copying and pasting a URL onto your post and letting WordPress handle the rest.
But if you've got the experience and want to customize your own embeds, YouTube, Instagram, and WordPress also provide you with the codes and flexibility to tweak the codes to fit your website's style.
Avoid overwhelming your readers and help them remember your posts with media you can find or post yourself on these social media platforms.