How to Set Up a WordPress Website on A Tight Budget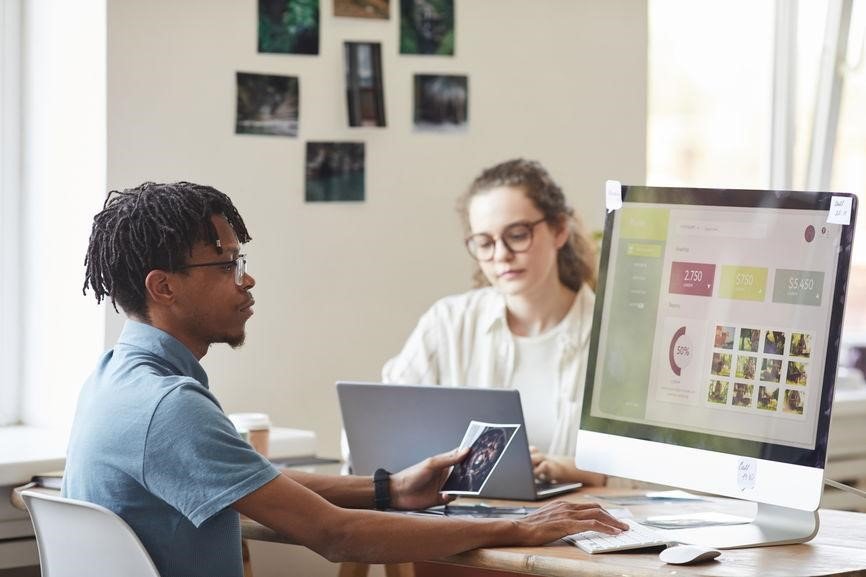 Do you desire to have a WordPress website for your blog or business? Then, don't worry because you have come to the right place.
Many folks assume that creating a new website is always quick and straightforward, but it happens that the WordPress platform is the best simple solution. However, those with no knowledge of how to use it may find it complicated to apply some of the details needed.
To outsource the work and hire a web developer or designer, the work can be unchallenging, but a more innovative method may be applied for those on a tight budget.
If you're an ambitious self-starter working on a tight budget who's aspiring to have a WordPress site, below are a few working tips you can apply when you want to build your site.
Creating your website
A great website can help you access a new pool of clients and customers, expand your viewer base, and benefit your business. Even on a tight budget, you can use WordPress to create a professional website for yourself or your business at a low cost.
WordPress allows website creators three-tiered plans: a premium plan ($8 per month), a business plan ($25 per month), or an eCommerce plan ($45 per month). Each plan has different features and options to explore, allowing users flexibility in their website design.
Get a theme
Themes make your website look more attractive. WordPress site offers you hundreds of themes free of charge, or at very pocket-friendly prices, most under $200, and many others as low as $40.
It's affordable, right? Choosing a free WordPress theme offers you a massive saving over hiring a web developer or designer to make one for you.
Buy Your Domain
A domain is a website's address that people use to see your site on the World Wide Web space. It's like a name. Establishing your domain is usually the beginning of birthing your website.
There quite several sites where you can buy a domain like Bluehost, GoDaddy, or iPage. Usually, the price ranges from $10-$25 a year.
WordPress allows paying users to choose their own domain names so that you can develop an intuitive web address that will be memorable to users.
Intuitive domain names can help increase traffic to your site and have a professional look when printed on business cards.
Once you've decided on a domain name, you can use built-in WordPress themes to easily create user-friendly and eye-catching designs that will keep potential clients on your site longer.
Buy a Hosting Plan
Now that you've purchased a domain name, it's time to get a hosting account that will serve as your home.
Typically, a host site is where the domain will direct visitors to your website and where your files are saved. When starting a new website, it's advisable to consider shared hosting because they're not expensive, and hence you'll save some dollars.
Install WordPress
Now it's time to install WordPress. The installation is an easy and straightforward process. WordPress takes pride in its user-friendliness features.
If you find it quite complex to install, your hosting providers can help you out. Your hosting account's control panel will provide you a WordPress logo, and these features can get you through most of the process.
Connect useful plugins and widgets
Plugins let you customize your site further. You can add some widgets where your site visitors can sign up for your mailing list, custom menus, image galleries, recent posts, calendars, or social media sharing buttons.
We have free plugins or paid-for. The paid-for options offer a lot more freedom in style and design. Examples of WordPress plugins are the Jetpack plugin, which helps you view your analytics, the Akismet plugin usually used to block spam comments, and Yoast SEO to optimize your site.
Moreover, if you opt for the Business or eCommerce plan, you can access WordPress's built-in directory of plugins, which allow you to connect applications such as Google Maps, anti-spam software, forms for users to fill in, and other tools directly to your site.
Many of these tools are free of cost. If the WordPress built-in directory doesn't have the software you need, WordPress also allows you to import additional applications from other sources.
Customized Graphics
Customized graphics enable you to beautify your website to look more spectacular creatively. Most of the themes enable you to modify colours, as well as select different fonts. You can source free graphics photos from sites like StockSnap or SplitShare.
Increase traffic to your website
Advanced search engine optimization is another useful feature within the Business and eCommerce plan that will give your website even greater search engine visibility to potential clients searching for businesses like yours.
Even within the lower-cost Premium plan, WordPress includes Google analytics tools so you can access demographic information about viewers of your site. With this information, you can tailor your site to better suit the needs of your clients.
Expand your website
Users expecting high web traffic can host their website using a VPS, or virtual private server, for additional flexibility and security. Using a VPS for WordPress hosting is easy, and WordPress is optimized for use with several reputable web hosting companies.
Using a VPS might increase your monthly cost slightly (depending on your needs, it may cost an additional $2 – $5 per month), but your website will benefit in the form of increased speed and improved protection from malware and cybersecurity threats.
Summary
Creating a website can be a daunting task for individuals and business owners, but is a necessity to be competitive in today's online market.
WordPress makes it easy by providing built-in themes and applications, as well as ensuring your website shows up on the first page of a Google search.
WordPress's various plans allow you to choose how much you want to spend on creating and maintaining your website, making it a must for businesses operating on tight budgets. Get started at WordPress.com