Top 10 Responsive and Beautiful Free WordPress Themes with Demo Content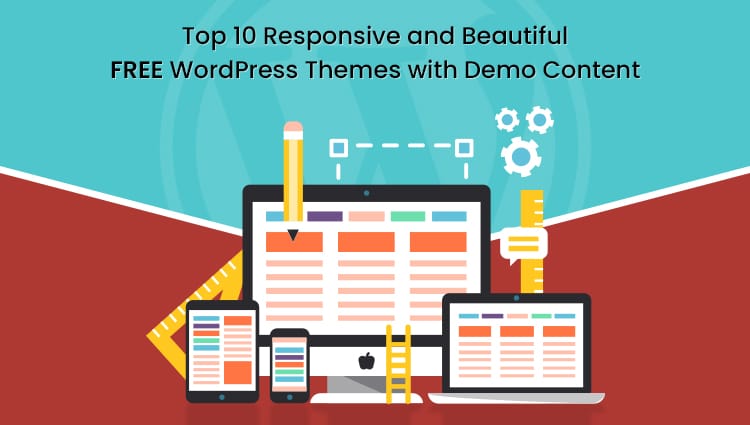 Bootstrap is known to be one of the finest front-end frameworks at present that provides an exclusive collection of free tools for building up WordPress templates as well as Web applications.
Well, Bootstrap offers you to use HTML, CSS and also Javascript to create the most responsive websites like DoMyWriting which are fully optimized for portable devices like tablets and smartphone.
However, web designers are waving their visions on improving the theme designs that will be optimized for smartwatches and even for TVs.
Changes are only possible eventually and if you wanna add your contribution or want a couple of recommendation, go along with this list of the most responsive as well as beautiful free WordPress themes with demo content to showcase your finest WordPress development work.
Well, get yourself comfortable while choosing the perfect theme for your WordPress website and also clear out all your WordPress development services & design issue while checking all the above-mentioned WordPress themes.