How to Export WooCommerce Products with WP All Export?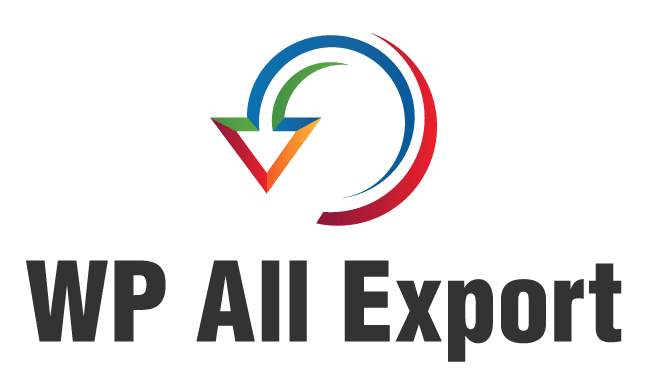 WooCommerce is a free plugin that helps convert a WordPress site into a completely functional, self-hosted eCommerce store with all the requisite features of product offerings, shopping cart and check out.
To make the best use of available data, it needs to be accessible in various forms; this also applies to particulars regarding orders, shipping, and payments. By exporting required data, creating analytical reports and making it accessible becomes simplified.
To facilitate such simplification and export WooCommerce products to XML, Excel, or CSV format, WP All Export plays a significant role.
About WP All Export
WP All Export is a plugin enabling hassle-free export of order data from your eCommerce store on WordPress. Through this plugin, all it takes to export order data is simply dragging and dropping it into Excel, CSV, or XML formats.
The exportable data includes all order details such as customer and shipping details, order status, and amount. You can also derive additional data collected using other plugins. It also allows filtering data before exporting. This way, customized data centered on specific locations, periods, and delivery terms are easily accessible.
It also allows picking up data from any post, page, or user on WooCommerce. The WP All Export Pro license retails at $99.0.
Features of WP All Export
Before purchasing the plugin, it is necessary to know its compatibility with other plugins and how it can make your work easy.
Export to the Desired Format
WP All Export assists in exporting data to CSV, XML, and Excel- making it easy to compare and analyze the exported data while making it easier to access, store and search.
Filter Data to Export
The plugin allows the user to drag filtered data relevant to their needs into a different format, which helps in the removal of clutter and makes understanding easier.
Export as per Customized Format
WordPress allows users to set their custom layouts based on their needs. Such custom layouts are exportable as is to a different format. The export file can also be rearranged and renamed as per the user's needs.
Compatibility with WP All Import
Not only is the data simple to export, but also to import. After making the necessary edits to the exported data, importing it back on WordPress is easy using WP All Import. The ease of access makes the entire process seamless.
Customize Data
The plugin comes with a unique feature that allows the user to merge two different fields of data into a singular field in the export template.
How to Use WP All Export to Export WooCommerce Products?
WP All Export makes it easy to export WooCommerce products, price, stock, categories, and product images.
Using the steps given below, you can easily export the requisite data.
Step 1: Select the Export Plugin
Open your e-commerce shop on WordPress. Click on the All Export plugin available in the left column after installation. Doing so will cause three further options to drop down. Choose New Export for initiating the process.
All Export > New Export
Step 2: Choose post type
Choose the post type from which you would like to derive data. For example, you may opt to export data from posts, pages, comments, users, etc.
Choose a post type > WooCommerce Products
After choosing the preferred source, the plugin will show the number of products available that are available on your site.
Step 3: Apply Filters
This step is applicable only if you require filtered data.
The process of filtering data is extremely easy. The plugin provides three simple fields to filter from – Element, Rule, and Value.
You can choose to filter any fields such as Order, Customer, Items, etc. The filtering process takes less than a few minutes to run through vast data.
Using 'AND' and 'OR' conditions on data can help in narrowing down figures.
Step 4: Customize Export File
Clicking on the customize export file button will lead to a page that confirms the layout of the exported data file. It automatically adds relevant fields to the export template. It is possible to rearrange, remove and add new fields and edit their names by simply clicking on them or dragging them and dropping them off in the box.
There is also an option to add all fields of data to your export file to get comprehensive details regarding products.
The column on the right shows available data, which is organized into different sections. Any of the fields in those sections can be applied to your export file. Previewing the template is also possible by clicking on the preview button.
Step 5: Choose export file type
Click on 'Export Type' to view the type of export files. Then, depending on your requirement, choose a suitable file type- CSV, Excel, Simple or Custom XML feed, or Google Merchant Center feed.
At this stage, you are also asked if you would like to save the template for future use. Simply select save default if you wish to use the same layout each time.
Step 6: Process export file
Clicking on 'Confirm and Run Export' will process the export file within a few minutes. Another advantage of the plugin is that it runs fast, even when dealing with expansive data.
Step 7: Set scheduling options
The plugin provides several options to process after processing the file. It also allows for automatic or manual scheduling.
You may opt to export WooCommerce products regularly in the same format. This can be done manually as per requirement or by scheduling automatic runs at prescheduled times and days.
Manual scheduling requires an addition of a trigger URL and a processing URL.
Step 8: Run the export file
The completed export file is now available for download or integration with external apps or editing.
Conclusion
The WP All Export provides an extremely easy way to export WooCommerce products from your e-store. The simple interface enables customization of data and is comfortable to use for beginners and advanced users alike. The free version provides sufficient value for simple data exports.