How To Create A Video Content That Goes With Your WordPress Theme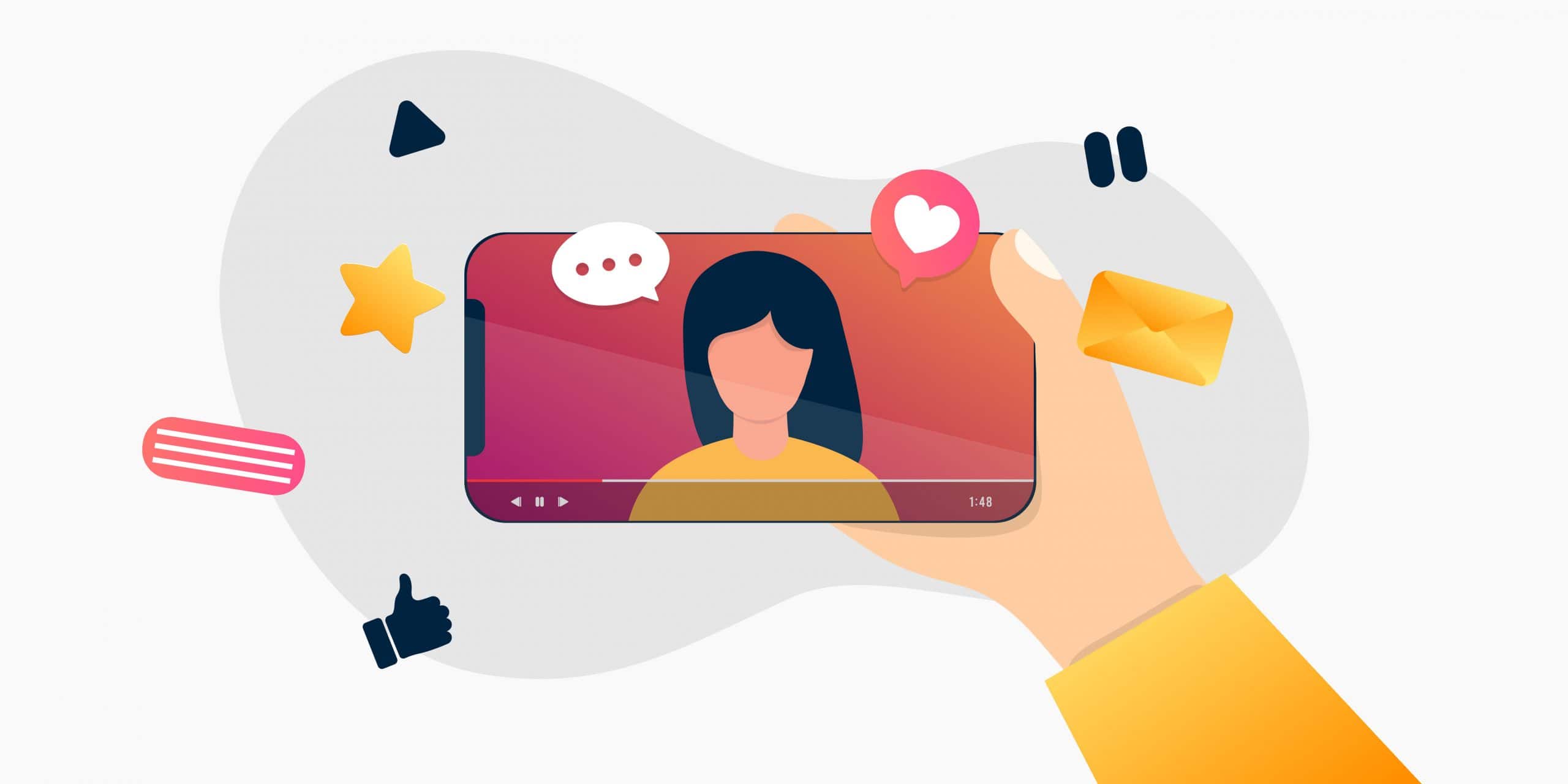 WordPress is an extremely popular blogging platform that has revolutionized the way people interact with one another on the Internet.
It's an open source and free content management system based on PHP and coupled with a MySQL database, which are popular language programming languages. Features include an easy-to-use interface and a very rich plugin architecture, called Themes.
But how do you create a video content that goes with your WordPress theme?
1. Determine The Video Format Accepted By WordPress By Default
Before you create video content, you have to know the basic requirements of WordPress when it comes to the video format they accept by default to avoid running into problems later on.
For security purposes, many files types are not accepted by the platform. When it comes to encoding, there are allowable video file extensions you can upload by default in WordPress, which includes the following:
.3G2 (3GPP2)
.3GP (3GPP)
.AVI
.MOV (QuickTime)
.MP4, .M4V (MPEG-4)
.MPG
.OGV (Ogg)
.WMV (Windows Media Video)
If you're not sure how to get started, you can use a marketing or business video making app from this site. It allows you to easily customize and choose the file format that's compatible with the platform's requirements. You can also use online converters to change the formats, for instance from AVI to MP4.
2. Use The Right Video Settings
Before uploading videos, choose the right settings to ensure the videos will display well. If you're self-hosting videos, here's a general rule of thumb to help you decide on what settings to be used in a particular project:
For videos, use the following settings:
– Format: MP4
– H264 Codec (High profile)
– Constant Frame Rate at 24, 25 or 30
– ResolutionOr Frame Size at 1280 x 720 (720p)
– Progressive Fields
– Bitrate at 5000 to 10000 kbps
For the audio, make sure to set the following:
– Codec: AAC-LC
– Sample Rate: 44.100 /48,000 kHz (original sample rate retained)
– Bitrate: 320 kbit/s
Remember, a higher bitrate results in a larger file size. If your objective is to keep things tight and neat, choose a bitrate close to 5000 kilobits per second.
3. Choose The Best WordPress Theme
The great thing about WordPress is it allows you to quickly and easily embed videos, which is perfect when you're building a video website.
Because the majority of WordPress themes are specifically designed around text-based content, you need to find a video-based theme or a theme made for multimedia websites.
If you are still searching for the best WordPress (WP) video theme, you have to keep the following in mind:
Check TheLayout: Video themes may haveone-page, two-pages,and multi-page layouts, allowing you to add a custom video background and a video header on the homepage.
Check The Features: Choose a video theme with great features such as page builder support, parallax scrolling, pre-built modules, and more.
Online Store Support: Go for a video theme that supports WooCommerce to start an online store.
Ease Of Use: Select a video theme that you can import in just one or a few clicks and one that you can launch on your website quickly.
Ensure Excellent Video Performance: Pick a video theme that offers unlimited color schemes, full-screen video background, crisp typography, and custom widgets.
4. Plan Your Video Content
When creating video content, think about your purpose and the mood you want to evoke in your target audience, that you can also perfectly match with your WordPress theme.
Here are the different types of video content you can choose from, depending on your WordPress theme:
Animation Videos: With animation videos, you can show a different dimension of your company. It provides emotional stimulation because of the creative 'wow' factor of its great visual effects.
Brand Films: You can create your very own brand film to highlight your vision, values, and your brand's purpose. By creating a brand film, you can tell a story by using sounds, visuals, and other video effects, which is impossible using other medium.
Educational Videos: People get to learn watching videos online, so offering video content in your WordPress website is a good idea.Educational videos provide real value to your target audience. It is because educational videos can be used in their everyday lives.
Explainer Videos: It is also called tutorial videos, which is a way to show your target audience how to efficiently perform a task, such as how to use or clean your product.
Video Documentaries: This form of video content is similar to educational videos, presenting facts to your target audience.
Immersive or 360-degree Experience Videos: If images have panorama view to maximize the extent of captured images, immersive videos are literally shot in 360 degrees. This type of video content is a captivating and stunning way content creators and publishers share their experiences, locations, and immersive stories with their intended viewers.
5. Create High-Quality and Compelling Videos
One of the most important aspects of how to take high-quality videos is the content that you put into it.
It's important to have a strong and compelling message to entice people to watch your video. If you're not sure how to put that message into your video, you can hire a professional photographer to do it for you.
Check out other helpful tips when creating high-quality video content:
Another way to ensure that your high-quality video is effective is by making sure that you've taken the time to edit it properly. If you have no idea how to edit your videos, you can hire a video editor to do it for you.
Another important aspect of how to take high-quality videos is by finding the best video hosting site. Once you have found the right one, you can make your video and upload there.
You need to make your video stand out from the crowd by making it as eye-catching as possible. So, make sure to use DSLR camera and apply the best videography techniques. This will ensure that people will be more than interested with what you are offering.
Conclusion
When create a video content that matches your WordPress theme, ensure that the format and settings are compatible. Also, you have to ensure that you create high-quality video content that is aligned with your brand.
Learning how to take high-quality videos is very important because it allows you to increase your chances of success with your business goals. People are willing to watch your video if it's informative and interesting.
They'll be willing to play to view your video and see your message simply because they know that it's worth it.