How to Add, Change and Delete Navigation Menus in WordPress
Customizing your navigation menus is easy in WordPress. All you need to do is log in to your WordPress website, then go to "Appearance" and select "Menus" from your WordPress dashboard.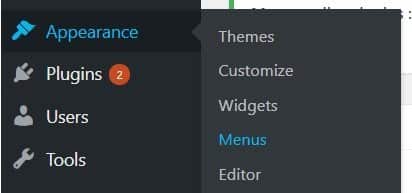 To create a new menu simply click on "Create a new menu".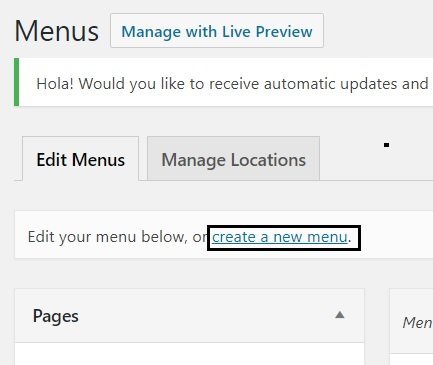 Let's say you want to create a custom menu alongside your logo and insert some important pages such as "About", "Contact", "Support", etc. there, like the one we have created for our website:

This menu is typically called "Main menu" in WordPress. To create a main menu click on "Create a new menu" button. Then give your menu a name and click on "create menu".
After your menu was created you can select where it should appear. Depending on what menu locations your theme allows you to have, you can assign different places on top or bottom of your website. Here, we need to select "Main Menu".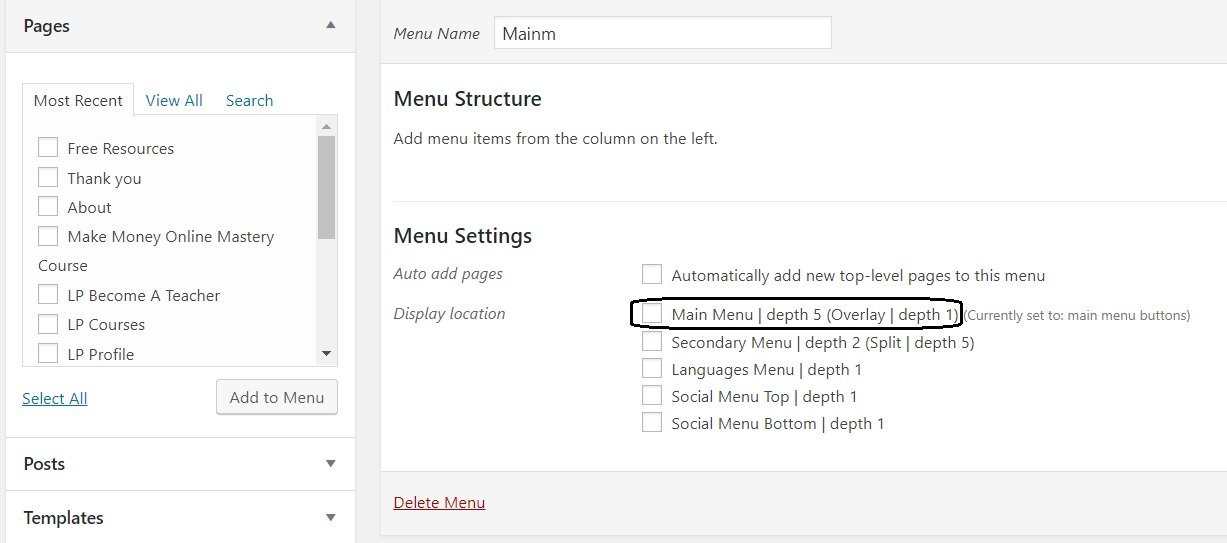 On the left, you can see some options you can add to your menu. If you want to add some pages to your menu (which people typically do), you need to create those pages first.
To make a new page, go to "Pages" on your dashboard and click on "Add new". After you made your page, you can add it to your menu.
Simply select the page(s) you have in mind (such as your "Contact" page) and click on "Add to Menu".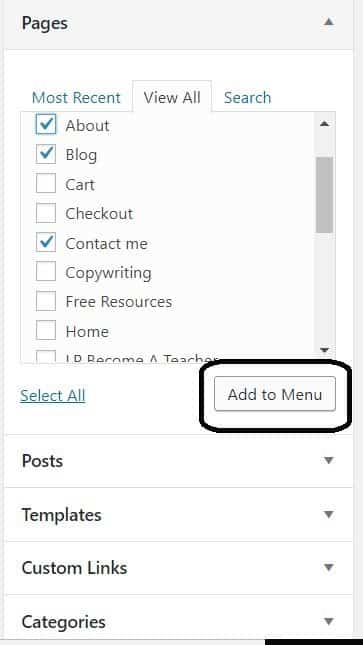 You can see that they are added to your menu in your menu structure.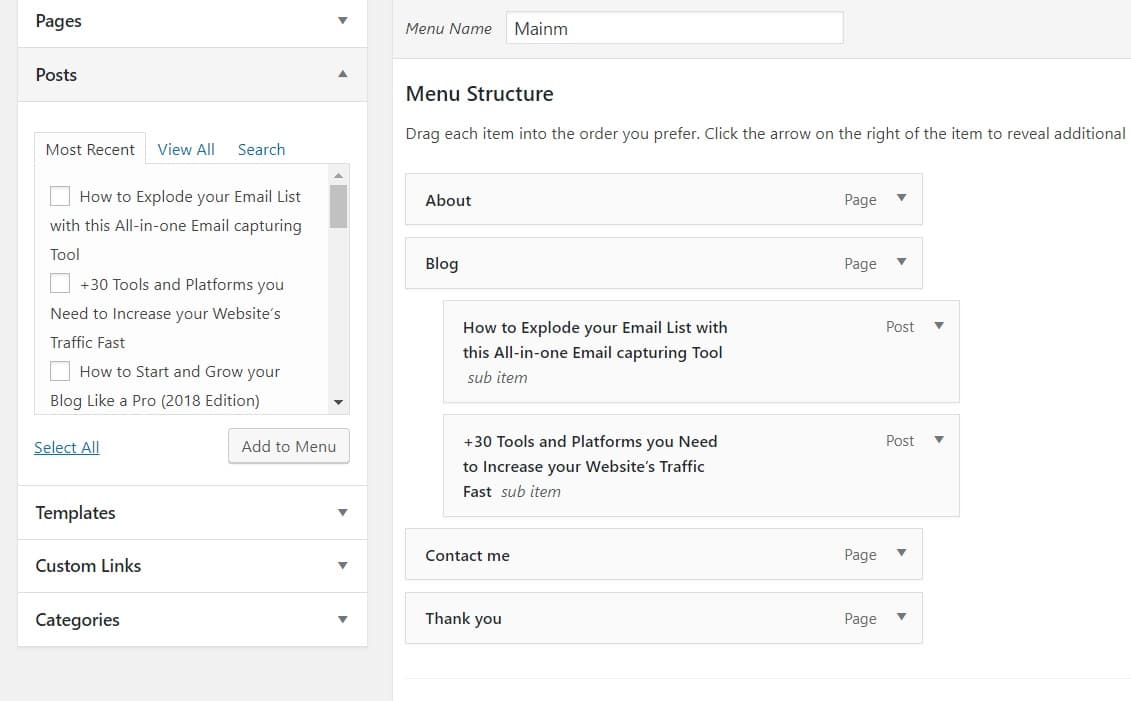 The drag and drop feature allows you to move each one of these items up and down or assign some of them as subcategories of others.
Subcategories will appear as drop down items in your menu. You can also change each items' label by clicking on the arrow mark on each one and change the "navigation label".
Once you made added all the pages you needed to your menu, you need to click on "Save Menu" to make the changes on your site.
To edit other menus, simply select the one you have in mind:

Then make the necessary pages and click on "Save menu" to make them effective. And to delete a menu, just select it, and click on "Delete Menu" at the bottom of the page.
That's basically all you need to know about adding and editing menus. But the main question you might have when it comes to editing your menus is what links should you put in your main menu. Here are some ideas:
A contact page and an about page
The two must-have pages in your main menu are a contact page and an about page simply because they establish your credibility for your visitors.
People typically trust you more if you can establish a good connection with them and showcase your expertise in your about page. Seeing a phone number and an email address in your contact page would also give them the feeling that you're responsive enough.
Your products or services
Your main menu is one of the first things that catch your visitors' eyes, and it is basically visible in all of your pages. So all your visitors (except maybe for the ones that visit your landing pages) will inevitably see your main menu.
It makes sense to include your most important services or products in your main menu. If you don't have a lot of services to offer, it's a good idea to avoid using a generic name such as "our services" or "what we do".
Instead you need to be a little be more specific in what you do, that is use a name tag that describes your service well such as "Web designing" or "Link building", etc. You need to make sure people understand your services as fast as possible.
If you have many main services and you feel that you need to include all of them in your main menu, you can use drop down items. Make sure you prioritize your services and choose specific names for them.
Adam Stetzer's SEO consultation page is a great example of how multiple services should be organized in a drop down menu.

Your lead magnet
It's also a great idea to include your lead magnet with a good call-to-action in your menu. If you're not familiar with the concept of lead magnets, they're some valuable freebies that you promise people in return for their email address (I don't need to emphasize the importance of building your email list, right?).
If you're struggling to come up with a lead magnet idea, you can select your most popular blog post, expand it, assign a very eye-catching title to it, turn it into a PDF (see how to edit a PDF), and use it as a lead magnet. You can also turn it into different formats such as infographics, videos, etc.
A clean navigation menu
A clean navigation menu has a strong influence on your conversions. Knowing what information you should present to your visitors and how you should structure them will result in less confusion and more trust from your visitors' side.
It's no wonder that website UX and UI specialists spend so much time on coming up with a clean navigation menu. It's one of those make-or-break factors in your business's success.