How Do You Optimize Your Social Media Bios?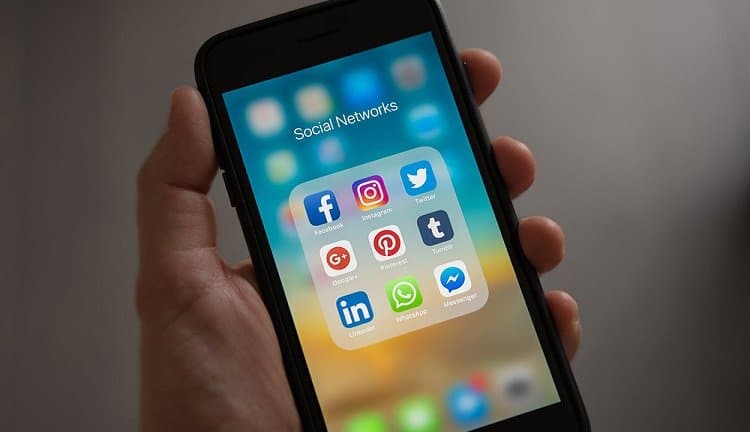 If you are an entrepreneur and manage multiple social media platforms to market your products and services, you would have realized the importance of engaging with your audience regularly.
You would be having an effective social media marketing strategy to grow your leads and clientele and for that, you would be consistently providing a lot of relevant information to your followers. Is it right?
Yes.
Fine!
But do you remember when did you last update your social media bio?
Can't recall?
Cool, you are not alone. Most of the business owners err here. They do not give much importance to their social media bios.
But remember, your social media bio is the first point of contact for your potential audience with you. The viewers form their first impression about you and your business through your social media bio. Your bio can either attract or distract the audience.
It means, how-so-ever attractive are your credentials, how-so-ever great is your content, your products and services may be of the highest quality, but if your social media bio is not impressive, viewers will not enter in to know about your most wonderful offerings.
It won't be an exaggeration to say that your social media bio is the gateway not only for the audience to enter inside your online shop but is also a door to your success.
You got the point!
But then what to do?
How to create an effective social media bio?
Every process has some actionable points to follow. Creating an impactful social media bio also calls for some special actions.
What are those actions that can turn your bio into one of the most sought after social media hotspots?
Sync with your strategy
The first and foremost requirement for crafting the most effective social media bio is to have complete clarity about your business objectives and how you intend to use different social media platforms to achieve those goals.
This is important because only when you have absolute clarity about your goals and use of different SM channels will you be able to prepare the appropriate social media bio. This will also become the basis for developing your SM strategy.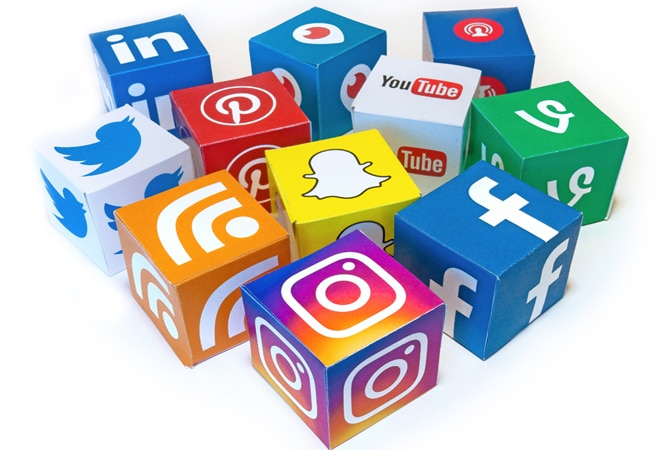 Once you define your goals, include them in your bio to reflect your vision and how you intend to achieve them.
Make sure to review your bio from time to time. As the business dynamics change, you need to set different objectives in the new environment and this will call for a new strategy and in turn a revised SM bio.
Use Powerful Keywords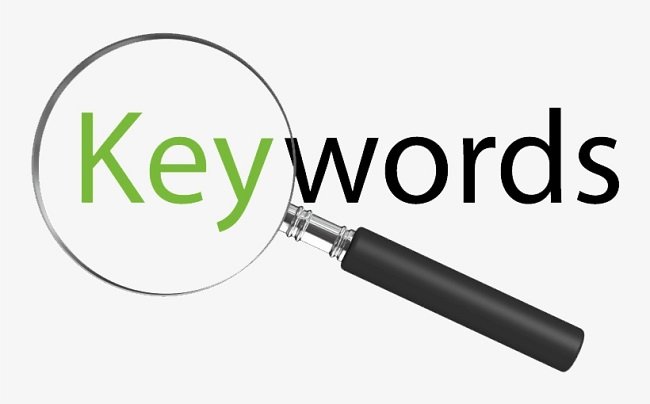 Search Engine uses SM bios in their algorithms to determine the quality of your website. So, do not limit the usage of keywords to your content alone, use the most relevant and searched keywords in your bio, as well.
Besides, try to use the keywords that have the least competition. Using powerful keywords in your bio will be very helpful in bringing your company's website on the top pages of the search engine search results. Besides, it will also pull more traffic to your site.
Utilize facility of Hashtags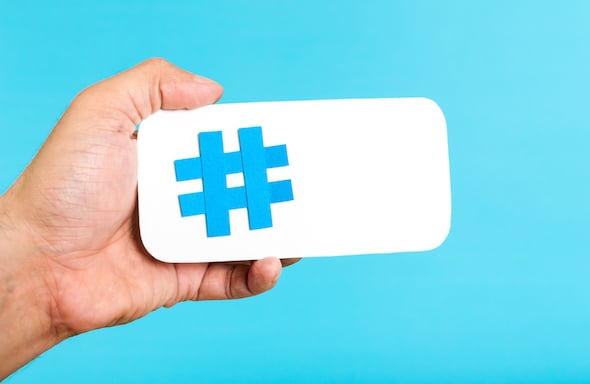 Instagram has the facility to use Hashtags in SM bios. Use this facility of the clickable Hashtags by adding your business Hashtags in your bio and attract more users to visit your website where you are consistently updating the content and offering many other customer-oriented services for their ultimate satisfaction. This is a good approach to get more audience in your account. If you fail to manage the exposure you are expecting, then you may try on automation on Instagram.
Share relevant information
The very objective of crafting SM bio is to provide the most relevant information to the visitors about you and your brand in an impressive manner. If they are on your profile page, they want to know about you. It is as simple as that. So, what should you do?
Well, tell them everything that is relevant to them. Tell them everything that is relevant to you and your business. Tell them everything that connects them to you! 
Share your vision. Share why you are in this business. Share your values.
And also,
Share your products and services. Share your location. Share your Unique Selling Point (USP). 
Engage your audience with the information on your Social Media bio so that they can connect with you and are tempted to visit your social media locations.
Synchronize your tone across channels
It will be easier for you to set the right tone of your SM bio if you are consistent across different channels. Sync the tone of your bio page with the content you provide on different social media channels. Inconsistency in the messages across platforms will not allow you to set a fixed tone on your SM bio.
Let it sound natural
Yes, sound natural while you are sharing your vision, objectives, and any other important information about you and your brand. Present this information in the first person. The visitors get a feeling of an insider and this creates an instantaneous connection between the visitor and the company.
Furthermore, as an entrepreneur, you are passionate about your business. Let it also reflect profoundly in your social media bio. 
Be precise
Sharing information does not mean sharing everything that you want to tell about you to the world. You need to be brief, relevant and focused on your social media bio. It is important to understand here that the visitor who has come to your company's SM profile already has some information about your brands and business activities.
They are visiting your brand profile for value addition- to add value to their information about you and your business by enquiring about your products and services or to add value to your business by providing their valuable feedback about your brand.
So, include the most significant and meaningful aspects of your business focusing on the actions rather than long and elaborate descriptions.
Create Links 
Big or small, the basic purpose of all business owners is to grow sales. Whether you want to get new customers to buy your product or want them to sign up for your service, social media bio allows you to create links for them according to your business objective.
You can facilitate visitors to reach to your business website by providing easy links for Shopping or Signing Up.
Set tone and limit characters as per the platform
Different social media platforms have allocated different character/word limits for your SM bios. 
Facebook allows for the least characters of 101.
Instagram and Twitter have set the limit of characters to 150 and 160 respectively.
LinkedIn allows for the maximum words of 2,000.
All social media platforms have their specific tones depending on the kind of audience they intend to engage in.
Instagram, for instance, has a more informal tone while LinkedIn has a formal one. Facebook has a blend of two and Twitter in addition to being a mix of formal and informal tone can have a more satirical tone than others.
Add Visual Aesthetics
Pictures speak louder than words. This is the basic fundamental of all types of marketing. Ad-hoardings on the roadside speak everything through the most impressive visuals and a punch line, so do the most impressive TV ads.
So, create an impactful social media bio by using your words wrapped up in the most appealing visuals.
Attractive visuals do not necessarily mean pictures or drawings, it is also how you present your information even in words.
Proper spacing, appropriate fonts, effective use of bullets, and page breaks are some of the ways you can use to provide all relevant information about your brand to your reader concisely and aesthetically.
You can experiment with different emojis. They will give your bio a colorful, happier, and friendlier look. You can specifically use emojis to reflect your brand value and vision.
Track the performance
Communication is a closed-loop process. If you want to communicate with your leads, audiences, and customers, you not only need to speak with them but also should listen to their views. Knowing their views about your brand, your products and services provide you with a lot of opportunities for improvement.
So, track your social media parameters and try to find out what it reflects about your products and services and also about your social media bio.
In some cases, you may get direct feedback about the bio. However, in other cases, you may need to draw indirect inference and do the required amends in your SM bio.
Final Words
Make use of the opportunity of creating an impressive Social Media bio to showcase your brands to your audiences and followers. Do not let it go in vain.
It is one of those social media strategies which is often ignored by businesses. But trust us; this is the easiest way of creating a long-lasting impression in the minds of your fans and followers.
You can utilize your social media bio in attracting more traffic to your business site, and also in increasing conversion rate.
The important point to remember while creating your social media bio is that it should be concise, clear, focused, relevant, and in tune with the respective SM platform.
You can hire social media marketing experts to get the maximum benefits by creating the most impressive Social Media Bio.