Fact Or Fiction: Is WordPress Web Design SEO Actually Superior?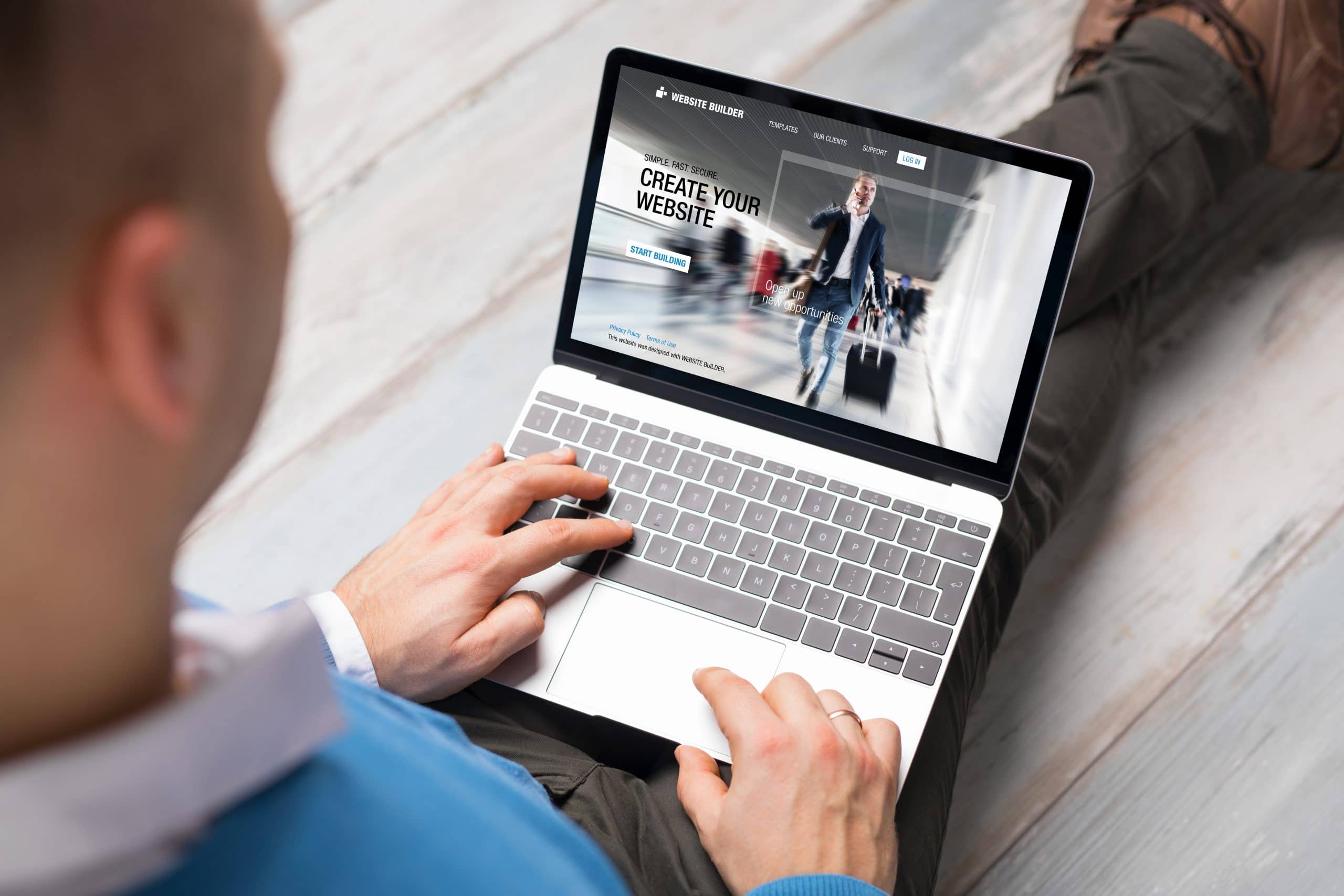 The website is the heart of any business enterprise wanting to make it big in the digital world. And the mainsails of your website boat are its main search engine optimization or SEO strategies, taking you where you want to go in your digital marketing journey.
Web Design SEO is believed to drive a business forward. Good web design that adheres to industry-accepted SEO best practices can result in higher search engine result placements. This can make your site easier to locate by potential customers which may then produce more leads, increasing conversion rate, and promoting high sales as a result.
How WordPress Handles SEO
When creating a website, an easy way to it is to use a website builder with a built-in content management system or CMS. One of the most popularly used worldwide is WordPress or WP. Startups all over the United States find WP easy to navigate and use because of the wide range of themes, plugins, and SEO tools available in the platform. But the question still remains, 'Is WordPress web design SEO actually superior?'.
Find out the answer by analyzing the facts and how WP fairs in different aspects to busting myths surrounding the platform by reading below.
Built-in SEO Tools
A good web design SEO entails using the right tools and strategies that are tested and proven effective. WordPress offers a wide range of SEO plugins, helping website owners improve their overall SEO performance for their content, which is evident in their millions of downloads.
For example, using WordPress as your CMS enables you to easily find a plug-in in creating a sitemap. When your sitemap is ready, you can send it to a results monitoring tool for search engines to easily crawl your website, which is highly beneficial for your SEO.
Indeed, built-in SEO tools in WordPress make web design SEO a lot easier for those who choose to personally design their website. For busy New Yorker website owners, they can seek professional help from different experts such as web design SEO available in the city.
SEO-Friendly Themes
Search engine spiders or bots not only analyze keywords, title tags, meta descriptions, and content, but they also check web pages for relevance and good webpage design. Using WordPress means using an SEO-optimized website design too, making WP a winner in this aspect.
Functional SEO
Different experts advise to always use appropriate plugins in managing WP websites. However, you can't just rely on the theme for your overall website SEO optimization. When you shift to a new theme or revamp your website layout, make sure to focus on important functional SEO elements. It'd be impossible to implement a new SEO theme if your SEO functionality is created theme-default.
Functional SEO elements include page titles and meta descriptions, URL structure, page headings, image titles, ALT text, sitemaps, and optional breadcrumb navigation. This is when you'll need the help of trained SEO specialists, such as ones from Profit Labs and the like. Your website needs human intelligence and expertise to successfully attain its goals.
Avoid creating a non-SEO-friendly site. While you can benefit from the SEO capabilities of WordPress themes, make sure to key in professionals to ensure everything goes smoothly as planned, such as the following:
Creating unique page titles and meta descriptions through customization;
Creating editable search engine friendly website URL by organizing content;
Customizing page headings for maximum organic traffic performance;
Creating XML sitemaps to signpost key pages in search engines via webmaster tools platforms; and,
Creating optional breadcrumb navigation using breadcrumb schema to look good in search engine results.
Technical SEO
Technical SEO is something that website owners should never ignore. It involves mobile optimization, website speed, and set security measures, making your web pages worthy of ranking in many search engines. But how does WordPress fair in this category?
Here's how WordPress handles technical SEO:
Website Speed

WordPress pages are built on the fly or dynamic. Every time a visitor lands on your website, WP runs a process to search desired information and show results to the user. The process can slow down a website, especially when you have many visitors.

For this reason, it's important to use a caching plugin to make your WordPress site load twice as fast compared to other sites. The caching plugin creates a page's copy the first time right after it's loaded. It then serves the cached version to every visitor instead of processing a whole web page every time.

Mobile Optimization

A great website is mobile optimized or can work smoothly even when viewed on mobile devices like smartphones. Never underestimate this factor because it's said that many consumers are browsing the Internet using their smartphones nowadays. That's why search engines prioritize websites offering a great mobile browsing experience.

The mobile-first strategy largely applies to web design and development, originating from one search engine leader's announcement concerning website indexing. A great way to support your mobile-first strategy is to prioritize different mobile-friendly features. And the source cited WordPress as one of the examples of website builders that can help easily create a responsive site.

You can run a mobile-friendly test released by search engines or use mobile responsive WP plugins to help optimize your mobile site.

Site Security

In a recent news report, a threat intelligence team discovered vulnerabilities in over 15 WP plugin add-ons and a popular website builder, which was installed on more than 3.5 million WordPress sites worldwide. Once a website is exploited, any user can access the website builder, adding JavaScript to web posts.

Therefore, it's crucial to employ experts to assess vulnerabilities even before they arise. Whether you need to build a website for a small, medium-sized, or large business, it's paramount to consider the possibility of an imminent cyber attack.

In the security aspect, website owners can't heavily depend on the security measures set by WordPress. While WP security plugins are available, continuous monitoring and testing are essential to avoid detrimental effects.
The Fact
It's a fact that WordPress has always been the number one, being more superior to other content management systems because of its scalability. It offers plenty of SEO tools and capabilities that others can't match.
WP web design SEO can also handle technical SEO, but not as in-depth as professional human SEO web design intervention. Also, in terms of functional SEO, you'll need SEO professionals to complete the job. WP themes can only do the basics in functional SEO. Also, WP has recently been involved in a security breach, so extra precaution is needed with the help of real professionals.
Conclusion
WordPress web design SEO offers many perks, making it more superior to its counterparts. Using this CMS gives you access to thousands of themes, plugins, and tools, very useful in boosting your technical SEO. It's a great platform for novice website owners or startup businesses trying to build their portfolios.
However, in terms of functional and technical SEO, WordPress still has a long way to overcome. But with the help of SEO professionals, any WP SEO web design gap can be filled up, and any existing capabilities supplemented and enhanced.