Everything You Need to Know About Designing WordPress Logos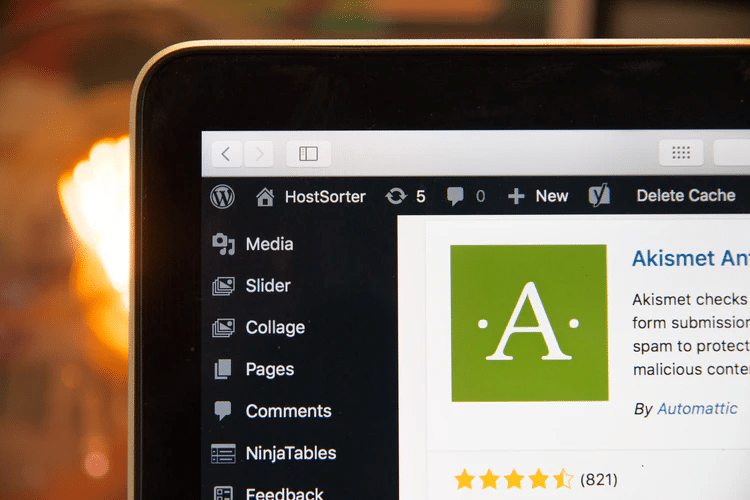 A logo is the keystone of your brand identity. It serves as a visual representation of your business and should reflect and communicate the values and ideas that are important to your business. A logo is an excellent way to promote your brand and increase customer loyalty. This article will discuss everything you need to know about creating a logo for your WordPress site.
What are the benefits of a website logo?
While creating a logo may not seem like a top priority, it can benefit your business immensely. Let's take a look at the benefits of a business logo:
It grabs attention

Consumers' attention spans are really short these days, and you have just a few seconds to persuade prospects that your services or products are worth their consideration. Having a solid logo that speaks for your business can grab site visitors' attention and communicate quality and your business's core values in an interesting way.

Strong first impression

A logo is most likely the first thing visitors will notice on your website, and you have one chance to get it right. A well-designed logo will arouse the interest of visitors and invite them to learn more about your business.

It forms the basis of your brand identity

To create a successful brand, you need to tell a story that will appeal to consumers' emotions. A logo forms the foundation on which you will build your brand. The fonts, colors, and tones are all based on the story you are telling, and your business logo is the start of this story. These elements will then translate from your logo to letterheads, landing pages, business cards, and other branding materials, creating a positive, marketable brand identity.

A logo separates you from your competitors

Dare to be different with your logo design because it shows customers why your company is unique. For instance, if you run one of the 30 coffee shops in your town, but yours is the only one committed to environmental sustainability, an earthy, green logo helps to communicate that message to consumers.

It's memorable

Your logo leads your audience to your business. It's a point of identification, a symbol that consumers use to identify your brand. Customers should instantly connect the sight of your logo with the memory of what your business does and how it makes them feel.
What are the qualities of a great logo?
Whether you use an online generator to design a logo for free, or hire a professional to do it for you, there are some crucial aspects to look for. Ensure your WordPress logo has the following characteristics to avoid ending up with a low-quality logo.
Simplicity

Your logo should be as simple as possible. It should be straightforward, easy to understand, and able to communicate your business values without unnecessary elements.

Readability

The fonts you select should be easy to read not only on your WordPress website but also on any surface, including billboards and business cards.

Uniqueness

The key to designing a successful logo is to make it unique so that it stands out from your competitors and draws attention from your audience. Focus on making your logo as unique as possible.

Longevity

Don't be quick to follow the latest logo design trends as they hardly last. If you follow design trends, you may have to update your logo regularly, and this could happen more often than you could think. Aim for a timeless logo that will look great several years from now without having to spend hundreds of dollars on rebranding.

Scalability

Your logo should be scalable to look great on different platforms and screens. Apart from your website, you will use your logo on your business cards, invoice, or custom-made apparel, and it should be able to adapt to these changes in size and shape.
Types of logos
Combination marks

This is the most common type of logo, accounting for 70% of modern logos. It consists of a wordmark and symbol, and sometimes a company slogan. Combination marks are the best for WordPress sites because they provide the most flexibility.

Logo marks

Logo marks consist of a single image that tries to capture the key ideas of the business they represent. A lot of successful global brands like Apple, Mercedes Benz, and Shell use symbolic logos that have made them recognizable all over the world. However, developing a symbolic logo is challenging because you have to find a way to capture and convey the essence of the business they represent through a single image. This explains why only 5% of modern logos are logo marks.

Logotypes

Instead of visual symbols, logotypes use a font to represent the name of the business. It is popular with corporate businesses. The only challenge with logotypes is to find the right color and font style.
How to choose the color of your WordPress logo
The color of your logo will determine how customers perceive your brand. Use color psychology to choose the color of your logo. For example, red is associated with aggression and danger, while blue, black, grey, and white convey stability, tranquility, and safety. You also don't need to make your logo too colorful.
How to add a logo to your WordPress site
The easiest way to add a logo to WordPress is to log in to your control panel, go to the 'Appearance' section and click 'Edit'. You will see the 'Add logo' section where you will upload your logo.
Adding a logo to WordPress is not always this effortless, though. You could be using a WordPress theme that doesn't support this option. If there is no 'Add logo' section, you should probably hire a web developer to do it for you. Alternatively, you can search for online tutorials on how to add a logo to that theme.
Endnote
The importance of a business logo cannot be stressed enough. Whether you do it yourself or hire a developer to design your business logo, be sure to follow the best practices for designing a business logo.