5 Effective Rules to Follow to Design a Strong UI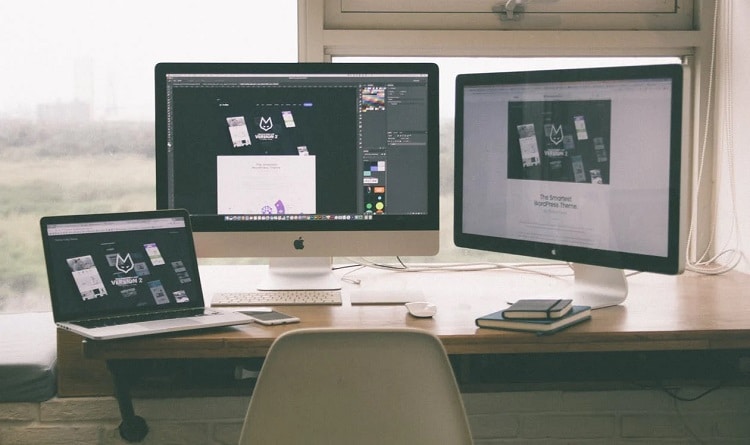 Web development projects now have a lot of importance, especially since the online marketplace has picked up speed in the last few years. When it comes to web design, you need to follow certain rules which will enable you to create a strong UI that will satisfy your customers.
If you are struggling to impress, this article is the place to learn how to master your craft. Interested? Read on to learn more.
1. The UI & the UX
Although a lot of people tend to mix up these terms, the UI and the UX have different meanings as the UX is viewing the web page in a larger spectrum where the UI plays a key part.
Nowadays, there are websites created for many purposes, whether it be websites built for property managers or fast-food franchises. This is exactly why it is very important to design a strong UI.
To be able to create a good interface, the User Experience (UX) angle is necessary as it relays information to UI designers.
Designers need to know factors such as problems the users face, putting up key products, and other diverse factors so that the interface delivers a smooth user experience with the web page.
The UI interface will also be tested out from the top to bottom and must be approved by the UX team before it can be launched for the public to see.
2. Research Your Audience
The most important feedback that a designer receives comes directly from the audience that will visit your webpage. This is particularly important since the planning of the project will need to be done according to what appeals to your customers.
Furthermore, putting up a clear picture will be crucial for attracting more people to the website, and the more in-depth the design, the more you draw in your customers. One problem many designers face is what is known as the creator's block.
Although it may seem simple, the market of UI designs is quite saturated and so making yourself out to be unique can be quite a difficult process.
For some help, you can do research on what other competitors are doing and what the current trend is so that your work is on the same level but with a unique touch of your own.
Various patterns are more comfortable for users. The key here is to do enough research on your audience and their preferences so that you can come up with a design that is sure to succeed.
3. Focus on Making A More Simple Design
When creating a strong UI, a lot of designers go out of their way to make it as complex as possible thinking that more features will lead to more interactions..
However, this makes the webpage seem like a maze to the users and no one wants to go through a difficult process to reach their desired product or blog.
This is why one tip you'll often receive when making an attractive user interface is to keep it simple. This doesn't mean less effort, instead, it means that you need to figure out a way that makes browsing through the webpage a breeze.
Additionally, keeping the design consistent is important since the users should not get confused when navigating the blog. So make sure that your design keeps them immersed as they navigate through the webpage.
4. Typography & Color Theory
Playing around with different types of fonts, their size and colors are all important aspects of making an attractive UI. You should make sure that the font matches the aesthetic that you've decided to go for as it is important to maintain a uniform look.
Next, a designer should pay attention to the colors. Mastering color theory will help you create a visual that will attract your customers. Color psychology is also another sector that involves colors.
Since colors are essentially what brings life to art and design, a person is affected emotionally by the colors they see and it triggers them towards making certain decisions.
5. Working As A Team
The scope of your project is also a part that matters when creating a strong UI interface. Sometimes, the project tends to be a very large-scale operation and you may find yourself working with several other designers to get the job done.
Coordination here is vital, and this environment can also inspire you as you are all constantly learning from each other and working towards a sole goal. Hence, it is important to rely on others as this allows the project to be better with a coordinated effort instead of an individual one.
Lastly, all of the rules that you learn will only be useful if you dedicate yourself to mastering your craft. Furthermore, making a satisfactory UI that improves the UX requires a lot of trial and error, and learning from the feedback is what will help you reach new heights.
Conclusion
Although learning from different places is important to making a strong UI design, you should remember to find your unique touch that will satisfy your aesthetics. This is important as you can't satisfy others without satisfying yourself first.
So keep building up your confidence and work on making fantastic designs. We hope this article helps you become a better designer and helps you with your future endeavors. Good Luck!