How to Use Customer Support to Supercharge Your SEO?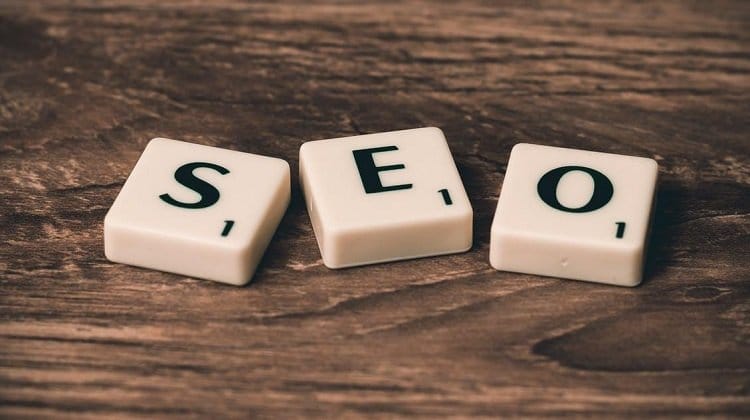 Intro:
Have you been using SEO effectively to boost the productivity and performance of your business?
SEO plays an important role in increasing traffic, presence, and turning leads into sales. However, you'll only get these results if you do the right things.
If not, your business will become invisible online and no one will buy your products or services. While it's not always easy to update everything in your business, you can't take a break when it comes to SEO.
Google is always updating algorithms. This is why you have to use the latest SEO guidelines if you want your business to soar. And we are here to help you achieve your goals.
SEO Definition
SEO is an abbreviation for Search Engine Optimization. It's all about improving the search engine rankings of your website so that it appears higher in Google's search results thus bringing more traffic to your site.
SEO can also be defined as the person who does the optimization work. Search engine optimization aims at increasing organic traffic.
Organic traffic is traffic that you get when visitors click a link to get to your site in the search results area. There is also paid traffic which is brought by ads.
Most SEO is focused on optimizing Google's search engine which is used by more than 90 percent of the market. You can also optimize other search engines like Yahoo, Bing, and Baidu to name a few.
SEO activities can be broken down into two main categories namely on-page SEO and off-page SEO. On-page SEO revolves around optimizing content and other sections of your website that you can control.
Off-page SEO involves taking action to build authority, inbound links, social signals, and trust. You need to include both optimization types in your SEO strategy to achieve your goals.
How SEO operates
To understand how SEO does its job, we need to break things down further:
SEO Search Ranking

When you are talking about SEO search ranking, you are referring to the position of your content on the search results page. If you have a #1 rank, this means that your site will appear first in the SEO Search ranking.

This puts it at the top of the web page unless there is an ad or answer box before it. In general, your webpage content should appear in the top three results. This is because these positions get more than half of the total clicks.

Remember, more clicks mean increased traffic and a huge potential for leads and sales. Even if your website doesn't take any of the top three positions, it's still good if it shows up on the first page.

If it appears on the next page you will miss out on potential leads and sales since more than 90 percent of people look at the first page only.

How Google Search Operates

To understand how SEO works, you need to know Google Search operates. Google aims at delivering search results to organize information in the world to make it available and useful to everyone.

To do this, the search engine has to know the type of information that's all over the place. How does this process work?

Google automates software called spiders or search bots. These spiders use a process called crawling the web to visit different web pages.
Next, they add pages to Google Index as they crawl. This involves billions of web pages.
When users search the web, Google lists the most relevant results from this catalog.
Users will say or type words related to what they want to find on the web. These words are referred to as keywords. As you are going to see, they play a critical role in SEO

Search Quality Ratings

Another important area of the search process is content quality. With search quality ratings, Google assesses this. These ratings focus on:

Reliability and expert level of the content
Content quality and quantity
The person responsible for the site
Reputation of the website

These guidelines enable Google to decide which results are most useful, trustworthy, and relevant. The most relevant and trustworthy results appear on the first page. And less relevant and useful results are shown later.

When you focus on improving SEO, you are helping Google to understand your content and rank it in the appropriate place.

Checking your search engine rankings

One of the first steps that you should take to improve SEO is checking your rankings on Google. There are a few simple ways to do this. The first way is searching for the terms that you rank.

All you need to do is open an incognito browser window to search. Use the terms that your target market would use to find the products or services that you offer. And then click on the results.

In case you have a large website that's already established, you should use a tool. Using a Sitechecker SEO checker will help you discover new things about your site and make necessary improvements.

Sitechecker has a wide range of tools for content marketing, SEO, and Search engine marketing.
SEO Ranking Factors
If you've been looking for the factors that determine search engine ranking factors, the answer isn't far away from you. Google has always emphasized content, links, and user experience.
Content

Content is an essential SEO support factor. Apart from keywords, which are also important, you need to understand what people want when they type on the search bar. This is defined as search intent.

The intent can be clear sometimes. Other times, you'll be required to think carefully. Optimizing the wrong intent will lead to poor results. The length of your content also plays an integral role.

You need to learn how to start a blog to figure out the length of your articles. Studies have shown that long articles (2000 words and above) get ranked higher than short articles. Long articles also contain more links and shares.

Links

Links play a critical role in SEO because they are things that the web relies on. When it comes to search engine ranking, there are three types of links that truly matter namely inbound links, internal links, and outbound links.

Inbound links are links directing to your site from external web pages.

Outbound links are links on your webpage to external sources. Internal links are links in your site that direct to your content. Inbound links assist Google in figuring out if your content is authoritative and relevant.

As we mentioned earlier, if your web page gets linked from an authoritative site, the link is more valuable than a link from a poorly ranked site.

Keep in mind that low-quality inbound links will negatively affect your search ranking. Therefore, always use them at a minimum.

When it comes to outbound links, you need to create links that are relevant to your topic to relevant and authoritative sites. This shows your visitors that your site is filled with quality content.

In most cases, you'll find authoritative content when conducting your research. All you have to do is note it down to add it to your content in the future. You can increase the value of your page by creating internal links and interlinking them.

User Experience


Another major component of SEO ranking is the artificial intelligence search algorithm. Google calls it RankBrain. And it focuses on user experience. RankBrain focuses on three important aspects namely:

Clickthrough rate: percentage of people clicking your site from webpage ranks
Bounce rate: The number of people who bounce after clicking your site. Bounce rate means these people didn't get what they wanted
Dwell time: How long visitors stay on your site after arrival. The longer they stay, the better.
Using Customer Support to Improve SEO
Have you ever felt like customer support efforts were too much trouble at times? If yes, we are going to highlight the importance of quality client support services and a few great techniques that you can use to get better results and achieve your goals.
Top-notch client support is an ingredient of your success. It is something that you need to prioritize on your marketing agenda.
It might surprise you but customer support can have a positive effect on SEO. Here are some of the best ways to boost your SEO using your customer support platform with minimal work.
User review

Studies have shown that 57 percent of poor ratings are a result of poor customer support or bad employee behavior. On the other hand, great customer reviews can greatly boost your SEO.

According to MOZ, this works because Google automatically assumes that your business is trustworthy if the majority of your clients trust and rate it accordingly.

This is one of the most effective methods when it comes to search rankings. Positive reviews boost your SEO by driving traffic to your site.

Research studies have shown that 88 percent of customers read reviews before purchasing a product or service. Also, 70 percent of them trust a brand if they read great reviews online.

Website traffic


Traffic increases traffic. The more traffic you have, the higher the engagement levels you'll get on your site. And the higher you'll rank on Google. This is something that you've heard a zillion times before.

Google monitors key performance indicators of how your visitors interact and updates the rankings based on the content that you provide.

For instance, the load time of your web page is an essential metric that is used by all sites. Metrics such as bounce rate or dwell time are important too. It all depends on how effectively your site addresses customer issues and questions.

Keyword Insights

Most of the time, brands usually design the content of their websites without knowing the expectations of their customers.

Customer support can work wonders here. Requests from customer support give important insights into how customers perceive your business and how they look for it online. Additionally, we recommend to record & transcribe customer calls to increase the availability of customer data within your company.

Analyzing support tickets will help you obtain important information on the keywords that customers use to describe what you offer.

This can be done by asking customers directly how they got to know or find the business. Such information helps you know the keywords to use to boost SEO.

High-Quality Content

To supercharge your SEO and improve your site's rankings, you have to publish high-quality content. Although there is a wide range of methods, understanding your niche is one of the best assets.

Ensure that you build as many knowledge base articles as you can and try covering all important aspects of the products or services that you are offering.

Your content should be valuable and resourceful to solve your visitors' problems. Getting the help of your support team will help you figure out what you should write about.

This will help in building trust among new visitors who aren't sure about the products or services that you are offering.

Along with help desk, you can look for topics with highest volume on the web through content discovery and share your expertise in that via a unique blog.

Brand Awareness

When your customers are served well, they'll do everything they can to spread the word about your organization and its products. This also applies to the content on your site as it will get more mentions and shares if it's resourceful.

You can try turning great support stories into amazing articles and promote them on different marketing channels.

Another great way of creating brand awareness is by creating an email list and sending emails to your clients regularly. There are a lot of email templates that you can use to write captivating emails.
Conclusion
SEO is one of the best ways to build your site's reputation while providing excellent customer support.
If you have been unable to set monthly or weekly appointments with your team, you should try emphasizing its importance to get essential information from them to your marketing team.
Your support team will help you discover some amazing stuff to supercharge your SEO. The more organized and relevant your site is and the better customer service, the better the chances of your customers finding you on Google.