9 Actionable Techniques To Boost the SEO of Your WordPress Website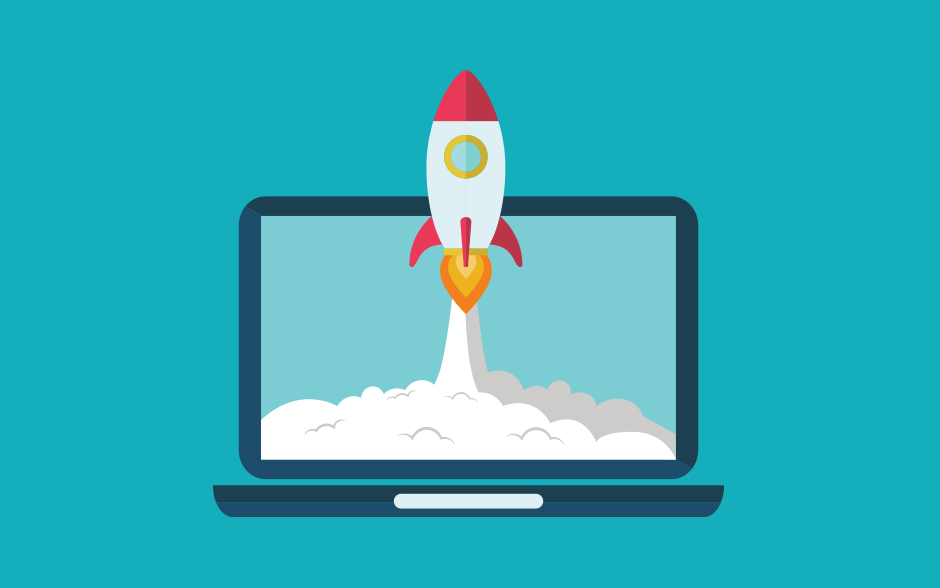 WordPress is one of the best SEO-friendly platforms to build your website with. It is easy to maintain and offers you tonnes of SEO plugins that help improve your site's functionality and performance, which, in turn, aids in generating more targeted traffic and a higher ranking in SERPs.
However, while there are lots of WordPress SEO strategies that you can make use of in order to increase brand awareness and to enhance your site's SEO structure.
To make an impact, here is a list of 9 actionable SEO techniques which are the most essential and basic SEO factors that you must implement on your website.
Thus, take a look at this comprehensive SEO list below and get cracking on optimizing your website for users as well as search engines.
Actionable Techniques To Boost Your WordPress Site's SEO
Create and Submit A Sitemap

In simple terms, a sitemap is a structural listing of web pages. It is an important on-page SEO factor and by creating a sitemap for your website, you are making search engine robots task of indexing your site easier.
There are 2 types of sitemaps that you need to create – one is for the search engines (XML) and the other for users (HTML).

An XML sitemap can be created easily with the help of the Yoast SEO plugin. Once you have created an XML sitemap, you need to submit its URL to Google Search Console.

Similarly, to create an HTML sitemap, which helps make navigation of your website easier for users, you can make use of the Hierarchical HTML Sitemap WordPress plugin.

Make Your Website Responsive

According to this Mobile traffic statistics by Statista.com, in 2017 the global share of online mobile traffic was 50.3%.

Thus, this number only confirms the fact that you need to have a responsive website, in order to grow your business in the online world.


A responsive website ensures that your site is functioning across all mobile devices, irrespective of the screen size and this, in turn, can help boost your site ranking, especially with Google's transition to mobile first indexing.

Also, Google loves responsive websites and if your site is not mobile-friendly it could lead to a penalty, which could hurt your site's ranking & traffic and ultimately your bottom line.

Thus, a responsive WordPress web design is important and you can easily check whether or not your WordPress site is responsive by testing it on Google Mobile-friendly test.

Use Heading Tags (H Tags) For Content

One of the best ways to optimise the on-page ranking factor of all web pages, heading tags or H tags help you to structure your web page content by allowing you to bifurcate it into headings (h1) and sub-headings (h2, h5).


By structuring your content in this format, you are helping search engine robots to establish the relevancy of your content, thus improving your ranking.

In addition, it helps enhance user experience which aids in garnering more search engine traffic. To know more about how to use heading tags effectively, check out this heading tags video by Quicksprout.

Write Quality Meta Title & Description

Another important on-page SEO factor, meta title and description are a small snippet of information that helps users, as well as search engines, know what your page content is about.

This, in turn, improves your click-through-rate and drives more targeted traffic to your website.


The recommended length for meta title is 60-70 characters, whereas the meta description length has been increased to 300 characters.

You can add meta title and description to web pages by using the Yoast SEO plugin, which is one of the best WordPress SEO plugins and to make an impact it is important to write a long, and a descriptive meta description sans stuffing it with keywords.

Optimize Images and Add Alt Tags

One of the reasons for a slow website speed is un-optimized images. It also leads to a higher bounce rate and as such, optimizing your site's images is extremely important in order to generate more traffic and to enhance user experience.

Tasks involved in optimizing images include compressing the image size, which can be easily accomplished with the help of the WordPress plugins ImageRecyle plugin and WP Smush.it.


Likewise, another task that can help optimize your image, which is more often than not overlooked, is adding AIt tags. As a text alternative to images, Alt tags help users and search engines identify what an image is about by hovering over a specific image.


Alt tags are especially useful when a device or a browser is unable to render images due to poor internet connection or technical glitches.

Also, from an SEO perspective, Alt tags offer you a chance to improve your content's keyword density by allowing you to incorporate keywords in it. Thus, when it comes to optimization, adding Alt attributes to images is important.

Implement LSI keywords

Short for Latent Semantic Indexing, LSI keywords are related words, phrases and search terms similar to your target keyword.

For instance, if your main keyword is "on page SEO", then the other search terms and phrases like checklist, techniques, tutorial etc are the LSI keywords for your main keyword.


By using LSI keywords, you are able to steer clear of Keyword stuffing, which can get your site penalized by Google. It helps you to improve your web pages or articles keyword density making it appear more natural and diverse.

Best part, it aids in ranking your site for multiple search terms, thus increasing your site's ranking on SERPs.

Moreover, there are ample of free tools available that can help you find LSI keywords, the best being – Google Search (as you can see in the example above), LSIGraph and Keyword Tool.

Implement Internal Contextual Linking

In simple words, contextual linking refers to "clickable" words that are present in an article which points towards another article on the same site that you might be interested in reading.


Internal linking is an essential on-page SEO factor as it helps establish search engine friendly site architecture, which makes it easier for search engine robots to index your site effectively.

Another benefit of internal contextual linking is it helps distribute page authority throughout the website.
Also, while you can add n-number of links to an article, it is important that you link to only relevant articles that your audience might find useful.

Find and Fix All Broken Links

Broken links are the major cause for a higher bounce rate. It not only frustrates users but it also hampers search engine robots task of indexing your web pages accurately.

Thus, this is one major task that you need to look into immediately if you want to avoid negative effects on your SEO campaign.


Also, Google dislikes dead links, which, in turn, could hurt your ranking. As such, to boost your site's SEO you need to find and fix broken links asap.

Best part, WordPress provides you with an effective plugin – the Broken Link Checker plugin – that helps you to scan your entire website and informs you not only about broken links but also helps you re-direct them successfully.

Use a Caching Plugin To Speed Up Your Site

In order to improve your WordPress site's speed and performance, using a caching plugin is important.

Caching helps to create static copies of your pages and posts, which is served to the user when a query is made, thus, reducing server load time, leading to faster website speed and download time.


WordPress provides you with some of the best caching plugins such as W3 Total Cache, WP Super Cache and WP Rocket. Thus, for better user experience and to improve your search engine ranking, ensure that you install a robust caching plugin for your website.
Conclusion
These are the 9 actionable techniques that'll help you boost your WordPress website's SEO. These techniques are tried and tested methods and are important in order to garner more organic traffic and ranking.
In addition, by implementing these techniques, you'll be able to enhance user and search engines experience of browsing your website, leading to more brand visibility and a higher conversion rate.
Hope this article was useful. If you have any questions, do let me know in the comment below.