Best WordPress Caching Plugins For A Fast Loading Website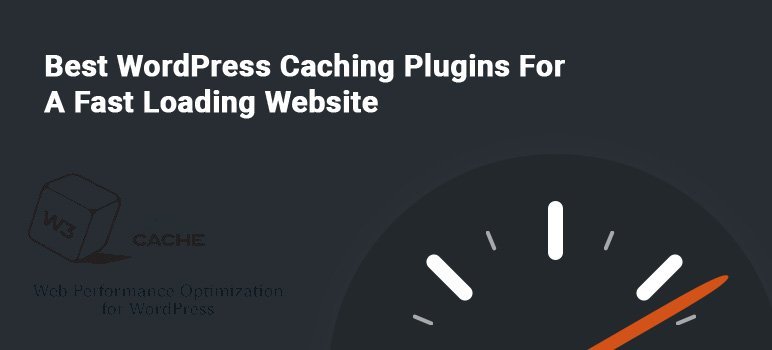 Deciding whether to run a traditional offline business, an online shop or a combination both is one of the most crucial decisions that determine whether or not a business will succeed in the highly competitive market of today.
The thing is is that you can get online with remarkable ease, thanks to WordPress and its unparalleled functionality and ease of use.
How to Stand Out
There is no doubt that having an online presence is an essential tool for every business to thrive. For years now, it has been a norm in many industries, and the good thing is that the results are nothing short of remarkable.
The insightful visual narrative by ShoppingFM below goes into detail how fast online shopping is gaining ground and by "ground" I mean astounding revenue.
No doubt, many shop and business owners are aware of this and if the mesmerizing adoption of WordPress – nearly a third of all sites in existence run on it – indicates that more and more people do go online to display their services and products for the world to behold.
Which means that starting a new site is easy. Making it noticeable is the tough part.
Luckily, WordPress has all the tools you need to propel you to the top.
Optimization is the key
With WordPress, you can also create a site in just a day!
However, the basic creation has to be backed up by good practices like image optimization and adequate SEO.
There are powerful plugins for both, but putting efforts in SEO and compressing images wouldn't count for much if the content of your site was to be served slowly to the visitors.
Not only their experience would be mediocre, but most search engines also penalize slow sites by lowering their ranking.
This is where caching comes into play.
WordPress is a beast… if you take care of it
There are certain things to do to optimize the performance of your WordPress website.
You can optimize images and add a potent SEO plugin, but it is caching that must be configured first and foremost in order to get the best performance from your site.
The only problem is how to choose the best WordPress caching plugin from among the many offerings out there.
Before checking the specific characteristics of each plugin listed below, make sure to contact the support team of your web hosting company and ask which one they would recommend.
All of the listed plugins are top-notch and achieve the results you want – compressing, smaller overhead, smaller data transfer from the server – but some of them excel in certain hosting environments.
Check out the top WordPress caching plugins below, talk with the support of your hosting provider and install the most fitting option.
What is caching?
Caching might be a bit challenging to grasp fully if you don't have a good technical understanding about how web content reaches the end users.
To make matters more complicated, there are several types of caching, but let's first put a simple definition to it. Essentially, caching reduces the data transferred between the server and the end user by reusing data that has been already delivered to the end user.
Whenever a user visits a site for the first time, she receives the full version of the site served to her browser, with all of the site's static and dynamic elements.
If the site is visited again in a day or so, a properly configured caching plugin can recognize which elements are static and load them from the computer of the user instead of sending them again from the server.
This saves time and broadband.
WordPress has a handful of quality caching plugins which allow different degree of control. Some of them are free, others are premium but all listed below will improve the performance of your site. Just make sure to choose the best one for the servers of your hosting provider.
WordPress caching plugins
W3 Total Cache
Powerful and popular, W3 Total Cache allows you to set up different kinds of caching, including database and browser caching.
With it, you can minify the requested files and database queries, speeding up the display of dynamic content significantly.
The settings are extensive and can be managed through the central settings menu or individually, per segment, depending on your needs.
All in all, one of the most robust WordPress caching plugins you can find. Indeed, the vast number of settings can be a bit overwhelming at first, but investing some time in learning how to get the most out of W3 Total Cache is totally worth it.
WP Super Cache
Another heavyweight in terms of functionality. WP Super Cache helps you compress the pages of your website and has pre-caching that can serve content very quickly.
You can also determine how frequently cached content should be cleared and new one pushed toward the user, configure CDN through the plugin and rest assured that mobile users will benefit from the cached content as well.
WP Super Cache is extremely popular and very powerful caching plugin for a reason: it doesn't require extensive manual configuration and is ready to go pretty much immediately after the installation.
WP Rocket
Another stellar caching plugin, WP Rocket boasts tremendous speeds and top-notch support, but it is a premium add-on, meaning you'd have to pay to get it. It is very user-friendly and requires little to no manual fiddling.
Once installed, you get GZIP and optimized image loading through a CDN. You can minify pages as well, boosting speed even further.
Why stop now?
You see, WordPress can introduce your business to the online world with great ease. The time and monetary investment are negligible (even if you go for premium theme and add-ons), while the possibilities are nigh limitless.
Just make sure to give your site the love and attention it needs early on, optimize it well and you will reap the benefits in the years to come.
With a nimble and good looking WordPress website you can give your customers convenience and premium services that will make them want to purchase over and over again.
Wherever they are. Whenever they feel like it.