Best Practices to Boost the SEO of Your WordPress Site
You must have heard experts saying that WordPress is SEO friendly, which is of course, and that is one of the many reasons why people choose WordPress to start their first blog or website.
Improving your WordPress SEO is essential as it'll get more traffic to your website. However, most SEO guides found online can get a bit too technical for newbies to get started with. This is where we come to your rescue.
In this guide, we're going to share the best WordPress SEO practices to help you boost SEO on your WordPress site and get more organic traffic.
Why is SEO Important?
SEO is the acronym for Search Engine Optimization. It's a strategy performed by site owners to draw traffic by ranking higher in search engines.
SEO services are one-time or ongoing search engine optimization services that optimize your site's SEO to increase its organic search visibility and traffic.
SEO isn't about tricking search engines. It's more about creating a website with optimized code and formatting that makes it easy for popular search engines like Google to find your WordPress site among thousands.
With so much information on the internet, visual content like infographics is becoming a crucial part of successful SEO campaigns. About 78% of CMOs believe that infographic templates are the future of content marketing.
This is why we recommend optimizing your infographic for SEO and take your infographic marketing to the next level.
Search engines use advanced algorithms to determine and rank pages in search results appropriately. These algorithms are by no means perfect; they need your help to understand what your website content is about.
If not optimized, Google won't know how to rank your website. As a result, your site won't show up in search results when people search for the topics you write about, and you'll be losing all of that traffic. Let's help you change that!
WordPress SEO Plugin
WordPress already features some solid built-in features for SEO. However, if you want to take your optimization to the next level, consider using an SEO plugin. Yoast SEO is the best plugin on the market right now with over 5 million active installs.
The plugin lets you easily optimize each post and page for your chosen keyword. It has built-in analysis based on the latest algorithm updates, which is great for Conversion Rate Optimization (CRO)– the process of optimizing the number of conversions relative to the number of visitors.
Additionally, you can set the social media sharing options for your pages. This will bring more traffic to your posts or pages.
Keyword Research
Doing proper keyword research will allow you to:
Make content your visitors are actually looking for.
Track the success of anything you write.
Develop a better understanding of your market needs.
Generate valuable traffic for your website.
There are many tools that can help with your keyword research. You can use these tools to create a list of target keywords related to your content, input them into the tool to discover keywords with a good volume of traffic and lower competition.
WordPress Linking
Aside from doing keyword research, you need to develop a linking strategy for your website. It's important to include at least two internal links and no more than four external links per page.
You need to make sure these links go to reputable sites and quality content that you want your brand to associate with.
You may also want to have Deep Linking for your images (an indexable URL like "https://yourwebsite.com/folder/image/"), which makes it easier for search engines to rank your images. In addition, create a simple contact form in your WordPress site to help your visitors easily communicate with you. This will ensure an overall better user experience on your website.
Broken Links
Each web page or post you create seems flawless at first; but this doesn't last long. Unfortunately, links break, 404 redirects fail, and your site doesn't get the SEO benefits needed.
You need to stay focused on your content and make changes whenever something breaks to prevent bad customer experience.
With a Broken Link Checker plugin, you can identify any problematic links lurking in your site. You can also use third-party tools if you can't seem to find a plugin that's compatible with your WordPress version.
Image Optimization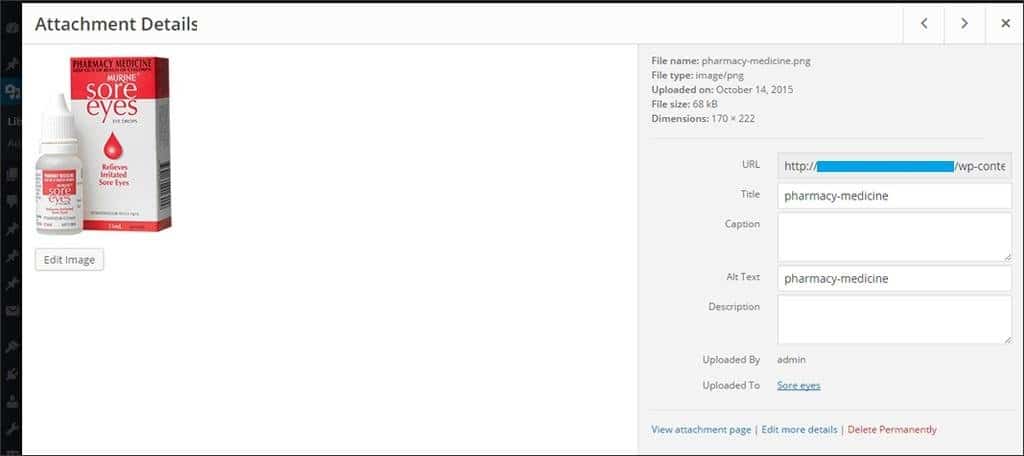 This is one of the main SEO practices people tend to forget about. A vast majority of people prefer content with high-quality images.
When you insert an image into your blog post, make sure to set clear titles, descriptions, and alt-text to help search crawlers determine what you're sharing.
Google uses alt-text to understand the topic of a page, which can boost your search rankings on non-image search. In fact, Google image search accounts for 10.1% of all Google's search traffic. Adding alt-text to your images can help you take advantage from some of that traffic.
Update Content
If you happen to have an old WordPress site or just recently switched to WordPress from another CMS, you're likely to have old content that doesn't fit modern SEO standards.
In this case, what you can do is conduct an SEO audit to take steps for retroactively optimizing your pages. You can take the following steps:
Replace outdated or broken images and links.
Replace old information and update with new research and facts.
Improve the copy with better writing.
Set target keywords with "Title Tags" and "Meta Description."
Add H-tags for better clarity.
Permalinks
Your Permalinks guide visitors to your content. While WordPress may create "plain" URLs for your site automatically with a page number or random characters, it's not good for SEO and confuses your visitors. People want to know what they're clicking on and where it might take them.


Consider adding Dates to your posts for better tracking. You can also include post titles or create custom URLs for your posts so that users can easily find your content.
Speed
Page speed is also a known ranking factor Google uses. You can use Google's PageSpeed Insights to analyze your website's speed. Here are some tips you can follow:
Choose a reliable WordPress hosting provider as they manage your website's security, backups, scalability, speed, and so on. Switch to a provider that specializes in WordPress.
Use a CDN (Content Delivery Network) to make your site faster. It boosts your SEO as well as the user experience by delivering cached content from a server closest to the end user.
Only install the plugins you need. Having too many plugins can slow down your WordPress site. Even better, look for the best WordPress plugins and install the ones that fit your needs the best.
Responsive Design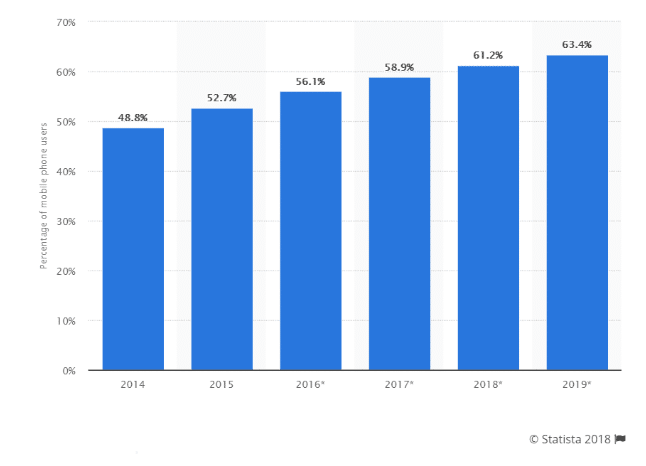 Did you know that more than half of the people on the internet access the web using their smartphones? Below is the graph showing a stable increase in mobile internet penetration worldwide from 2014 to 2019.
The number of smartphone users worldwide is expected to reach 2.87 billion by 2020, according to Statista. Therefore, it's important for you to optimize your site for mobile devices as Google penalizes sites that aren't mobile-friendly.
In conclusion
Optimizing your WordPress site is not that hard task, if you follow the steps above. However, apart from using plugins and tweaking your settings, make sure to post quality content which will add value to your website.
With all that said, SEO ranking factors are constantly changing. Therefore, you need to watch out for Google algorithm updates to stay on top of the game.