6 WordPress Tools to Boost Your Content Marketing Skills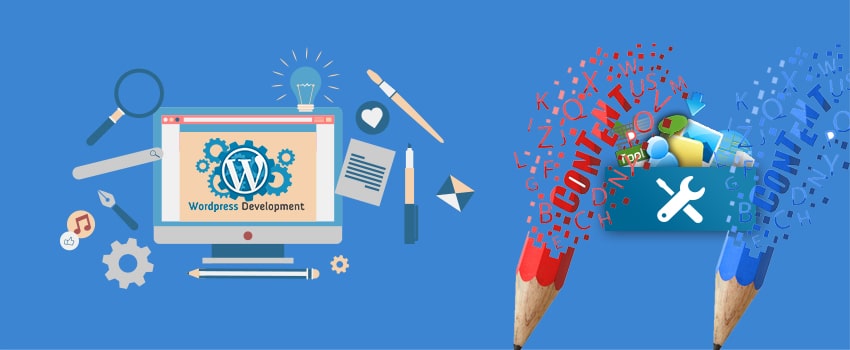 Traditional marketing tools have become quite obsolete now when promoting modern day businesses. Content Marketing is the trending technique now.
Content marketing can really draw the attention of the audience by creating compelling and engaging content.
WordPress is a powerful tool that supports millions of websites and since its SEO friendly it can help by providing certain content marketing tools:
All in one SEO pack
It is the most downloaded plug-in for WordPress and is extremely promising. It provides you a lot of features to promote your web page across the search engines.
XML Sitemap support provided by this plug-in helps you send your sitemap to Google that optimizes your page's availability on a particular search engine like Bing, Google, etc. Some of its features include:
Automatic Meta tags being generated to boost promotion.
Multi-lingual mechanism
Prevention of plagiarism
This trusted tool definitely helps developers promote their web page.
Yoast SEO
This feature helps you to optimize your web page on a search engine, or, in other words, boost SEO. Its features are:
Yoast SEO makes you write a more engaging content.
It provides you with a focus keyword and makes sure you use it frequently.
You can preview how your page would on the Search Engine environment and make required enhancements. You can check if your titles length is appropriate or if you're meta data matches the desired searches.
It provides "page analysis" to help remind you of small aspects of your developed content that you may forget like you meta data, length of your posts, subheadings, etc.
XML Sitemap
This feature helps to speed up your content's indexing. Your page gets efficiently crawled and retrieved. A sitemap for your website is created real quick and submitted to the search engine and any new post or any new update is also reported.
Pretty Links
This content marketing tool helps to enhance the optimization of your search engine. IT provides the following features:
It tracks the number of hits to your website and gives you a detailed report of the source and the operating system.
It helps you make small link names and helps make clean links.
It helps distribute the link to your pages over different platforms thus increasing the reach of your pages.
Broken Link Checker
It is another important plug-in for your WordPress account. It provides the following features:
Since broken or lost links or images can greatly reduce the optimization and indexing of your page, broken link checker gives you a notification when it is detected.
Provides mail notifications of the same.
Provides an option to display broken links differently.
The plug-in page is enough to make required changes to retrieve broken links instead of manually doing it.
It will look through the entire page for broken links and display a tab of broken links.
Helps you keep track of the broken link until it is completely fixed.
Google Analytics Monster Insight
This plug-in helps you get a detailed report of your page's optimization statistics. It provides the following features:
It connects your page to Google analytics to give you a detailed report of how you're well your page is indexed and how popular it is in the search engine. It keeps a track of visitors to your page.
It provides a very beginner friendly environment for users that is advanced enough to be handled without prior SEO knowledge.
It is easy to set up.
It provides a detailed analysis on the WordPress dashboard. It provides real time information to speed up indexing of your page.
It can also show which section of your page is popular.
It can add e-commerce tracking.
There are some other powerful WordPress plug-ins provided for content marketing boosting which include: OptinMonster, a powerful tool that helps you increase your mail list and grow page's indexing.
This tool makes your visitors subscribers and helps you create pop-ups, headers, sidebar forms, etc. to engage your visitors.
There is Monarch, a premium plug-in that helps to share your page across different media platforms and is really easy to set up.
Another plug-in, Microblog, sends notifications across social media about a new post or update on your page. There is Sumo-Me which helps engage mail subscribers and optimize indexing of your page.
The WordPress Pop-up helps create customized pop-ups for your site that are attractive and also engaging.
Further speaking, Editorial Calendar, InTrigger and Floating Social Media Icon are among the other tools for content marketing optimization provided by WordPress.
Content Marketing is definitely a powerful means compared to traditional marketing techniques and this can be enhanced using the above powerful tools provided by WordPress. These improve your content marketing strategies and improve user engagement at the same time.