5 Ways To Improve Your Social Media Presence With a Video Maker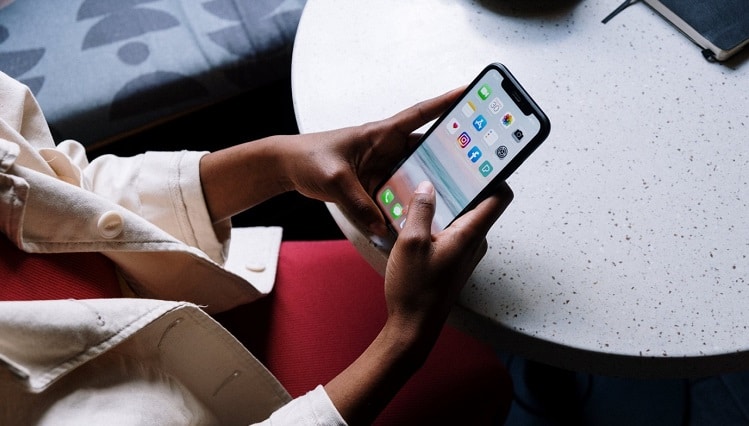 Video marketing creates a huge impact on any brand. After all, people consume more than 100 million hours of Facebook videos a day. Similarly, people watch an astounding 100 billion hours of Youtube content daily.
This doesn't even include other platforms like Instagram, Snapchat, Tiktok, Pinterest, and LinkedIn. Thus, if you want to increase your followers and create better engagement, you need to rely on amazing video content.
Thankfully, you can readily create your own videos with the help of technology. Now, you can use an innovative tool such as this video maker.
Remember, videos rank high among all the content formats because you can say more in just a few minutes. Who has time to read super long articles?
At the same time, videos stimulate more senses allowing better clarity and understanding. Hence, videos resonate more with modern audiences.
If you want your profiles to stand out, you need an online video editor to make high-quality content. Let's get started by learning the five ways you can improve your social media presence with a video maker.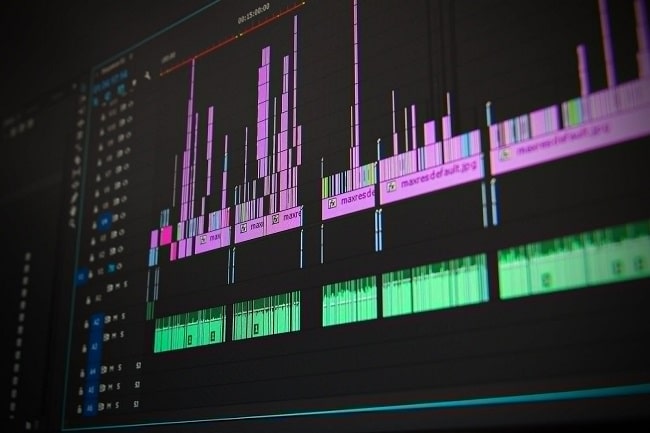 1. Capture Your Audience's Elusive Attention
When you use a video maker, you can create better visuals that grab attention. More importantly, this digital tool allows you to create an amazing impact.
Remember, people can recall information better when they see and hear things compared to plain text or images alone. However, it is not as simple as posting any video.
You must captivate your viewers within the first ten seconds, or they will cease watching. With the help of your video editor, you can make your videos look engaging.
Consequently, you won't lose your viewers within those first few seconds. With this tool, you can add these touches:
Animation
Transition
Effects
Filters
2. Send a Clear Message to All Your Followers
Remember, the Academy Awards give an Oscar for amazing movie editors. After all, your recorded video footage will not be pleasing to the eyes without it. If you do not edit your videos, your message can get lost.
Think of long pauses, unsightly backgrounds, jarring cuts, and rambling speeches. Today, you no longer need to hire a professional editor who charges so much per hour. By using a modern video maker, anyone can create videos for social media.
This tool allows even newbies and kids to play with different effects. You can get impressive results with:
A free tool with tiered packages
Easy user interface
Drag and drop features
Organized toolbar and dashboard
Live chat support
3. Build Your Brand's Credibility and Authority
With the help of a video maker, you can showcase your expertise to your various followers. Furthermore, you can spread your message and explicitly state why you stand out from your competition.
Keep in mind, if you are a business that sells goods or services, you need to build your reputation. Building better brand awareness and recognition equate to fostering trust. Notably, people only buy from brands they trust.
Thus, if you have poor-quality videos, you cannot create a good impression on your social media followers. However, with great video maker software at your disposal, you can take your level up your branding. You can add the following embellishments with a video editor for better clarity:
Wordings
Stock photos
Free video clips
Music
Sound effects
Voice-over narration
4. Save Time So You Can Interact More With Followers
With a video maker, you can save time as it comes with pre-designed templates. Consequently, you can craft stunning videos for social media within a matter of minutes.
With the help of a video editing tool, you can master this art form in a flash. Moreover, this video creator assures you no longer have to rerecord any mistakes.
With your tool's stock images and footage, you can craft flawless videos. When you save your time, you save your energy and money. Most of all, it frees you up to do more important things like interacting with followers.
If you truly want to build your social media presence, you must not just secure followers. You need to build relationships. Thus, thanks to a handy digital solution, you have more time to:
Edit more videos
Reply to various comments
Create short social media captions
Answer queries
5. Keep Your Profiles Super Trendy
Remember, businesses have actually relied on videos since the advent of the TV. This is why television commercials were super popular before. However, with the advent of the digital revolution, online video reigned supreme.
Therefore, you need well-edited videos on social media to assure your brand stays on top. Right now, your business can only appear well-ranked on popular search engines if you have updated video content.
Similarly, if you want your brand to stay relevant, you need to curate trendy videos. From there, you create better engagement on all your profiles. With more likes, shares, and comments, you can expand your brand's reach even more.