How to Leverage Offline Branding for Improving Your SEO?
In a past few years, Internet and digital world has taken every aspect of life by a storm. While the scopes remained limited in the earlier times, it has now seen huge expansion in digital era. But do we still have some space for offline branding?
The answer for me is a big 'Yes'. What amazes me always is the fact that offline and online branding together can create wonders in the marketing field. Offcourse with the internet medium you can reach to more number of people, but remember there are still section of people who cherish offline branding and are completely unaware of what's happening around the web.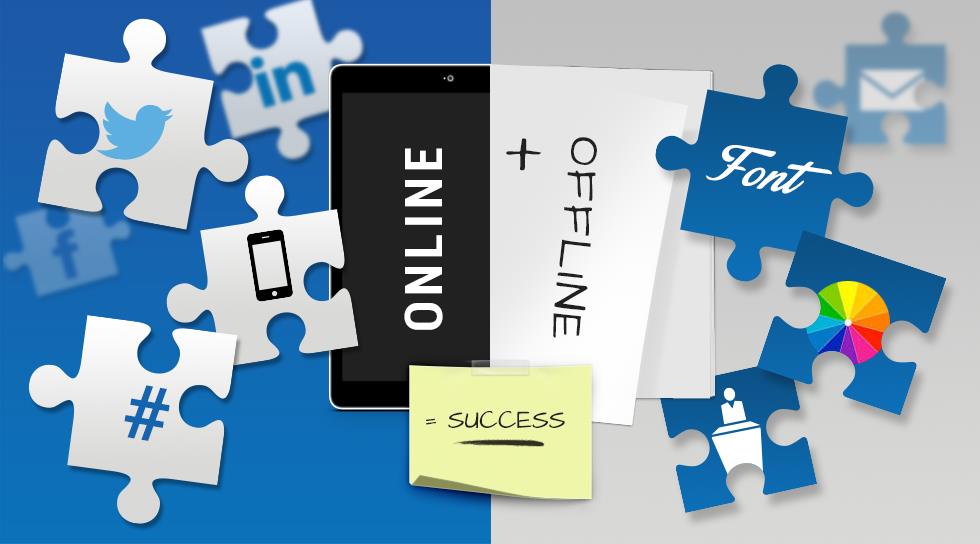 Offline Branding has its own Say

Though, Television, print and outdoor are no longer the only way for marketing now a days, but still have more than half budget allocated for these channels.

In fact more than 3/4th of the marketing budget is being spent on offline branding and rest is spent over the online branding. So it may be a digital era but the dominance of offline branding still has a lot to say.

Television still has a higher reach to the people when compared to other mediums like digital marketing. Print even has its own market and audiences. Radio and newspaper too have their own separate section of audience. So they are never out of the game actually.

Impact of Offline Branding over SEO

Google is not blind foldly allowing any of the online marketing agencies to occupy the top space or spot in the digital market. They have a separate mechanism to keep track of those agencies so that poor quality content sites are deprived from the privilege of the top places in the search engine.

It is called as Panda Update. The very best thing in this mechanism is, it keeps on updating time to time. So, none of the sites can escape and gives importance to brand authority only.

Brand Search has its own say

Offline branding has a crucial impact in the digital world. It is common that search engine generally only cares about the backlinks to sites. The theory believes that if a site has thousands of backlinks it is certainly credible.

But this theory was misused by people in many ways which was later realized by google. Further, google came with an update which focuses on "brand searches" not the backlinks, so more your brand is searched higher the value it receives on search engine.

Links with Search Blinks

As mentioned above, it is well understood that only links are not enough to gain good stability in the market. Google finds out the companies which has thousands of backlinks but only a few brand search and assumes it to be unnatural. Hence, it punishes such companies.

As only backlinks are not the major factor anymore, so, in order to remain in competition it is very important to not only have a huge number of backlinks but also to have brand search at the same time.

Get Better Together

We all have this experience in general that before getting a product we check about it at every possible source. On an average a buyer checks at least 4-5 places about the details of the product in order to purchase it.

So, what if both online and offline branding join hands together and work with each other's support. As offline medium can used as a way to promote the brand which can reach to more number of people. This also increases the ROI which is nothing but Return On Investment in marketing terms.

Promoting Brand Throughout

We can think for a while as an end user if we wake up early morning read the newspaper and find an ad related to some site, after our breakfast open the television set and find out the same ad even flashing over there.

Wont that create a feeling in our mind that why not lets go and check it out, what is this. And hence we end up visiting the site online. So in this way we are once again making use of offline branding with online in order to grow.

At last my final thoughts on this topic would be never think that offline branding has gone outdated with the dominance of online one these days.
It still has the ability to convince a lot of people and reach to large number of people via media like television, newspaper, radio, QR codes, etc.
Always choose what suits your marketing strategy the best, but be aware that offline marketing still has got a lot to deliver. Finally, do keep in mind that a good research before making marketing plans are always helpful and I will end my thoughts with the saying -"Old is Gold".