4 Best WordPress Templates for Educational Websites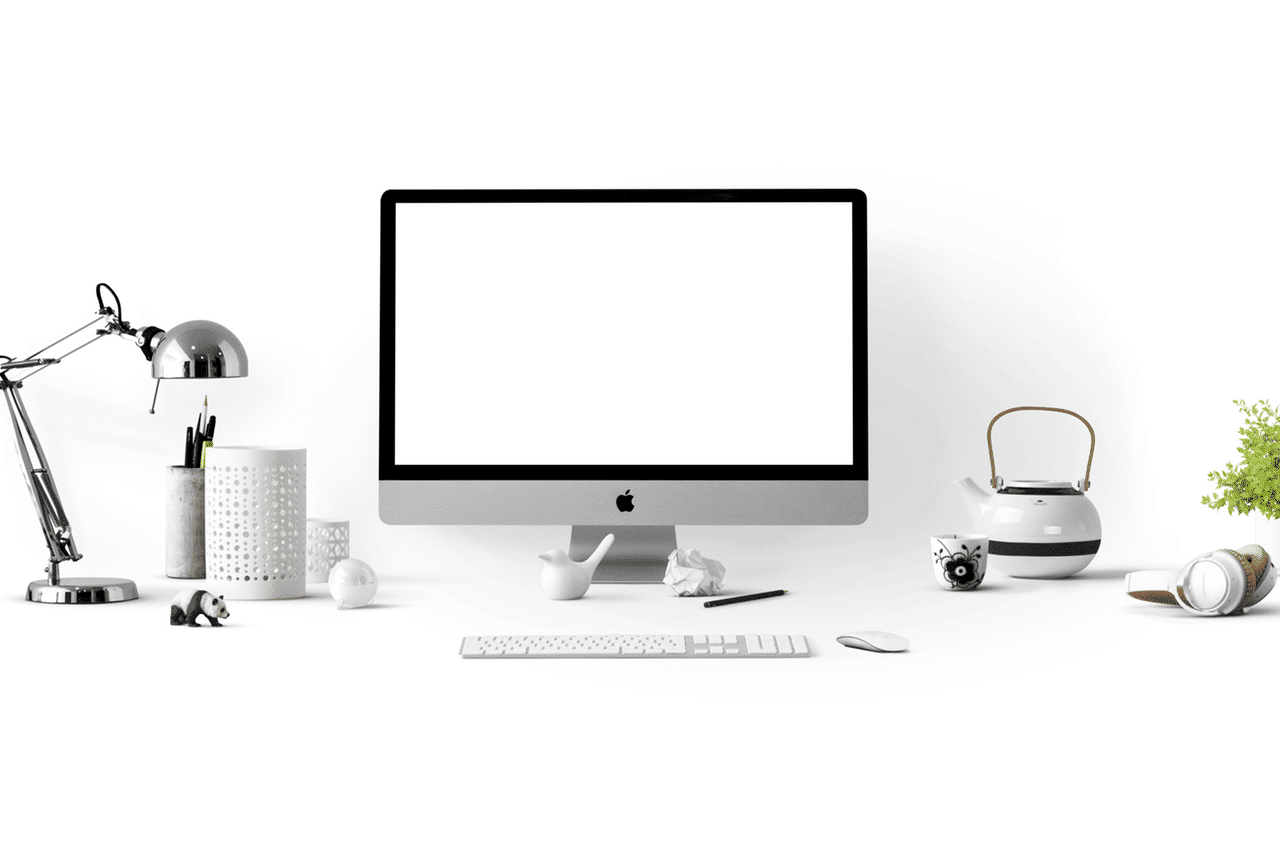 Having a professional, representative website in your name is important in today's day and age. Whether you work as an independent tutor or represent a school or another educational entity, chances are that will want to create an adequate website to showcase it.
Luckily, WordPress themes are scattered across the web and available in both free and premium versions according to your needs.
However, choosing the right theme for an educational website can be difficult, especially considering that you won't be changing its appearance soon after creation.
With that in mind, let's take a look at several noteworthy examples of WordPress templates which are perfect for educational sites due to their versatility and design choices.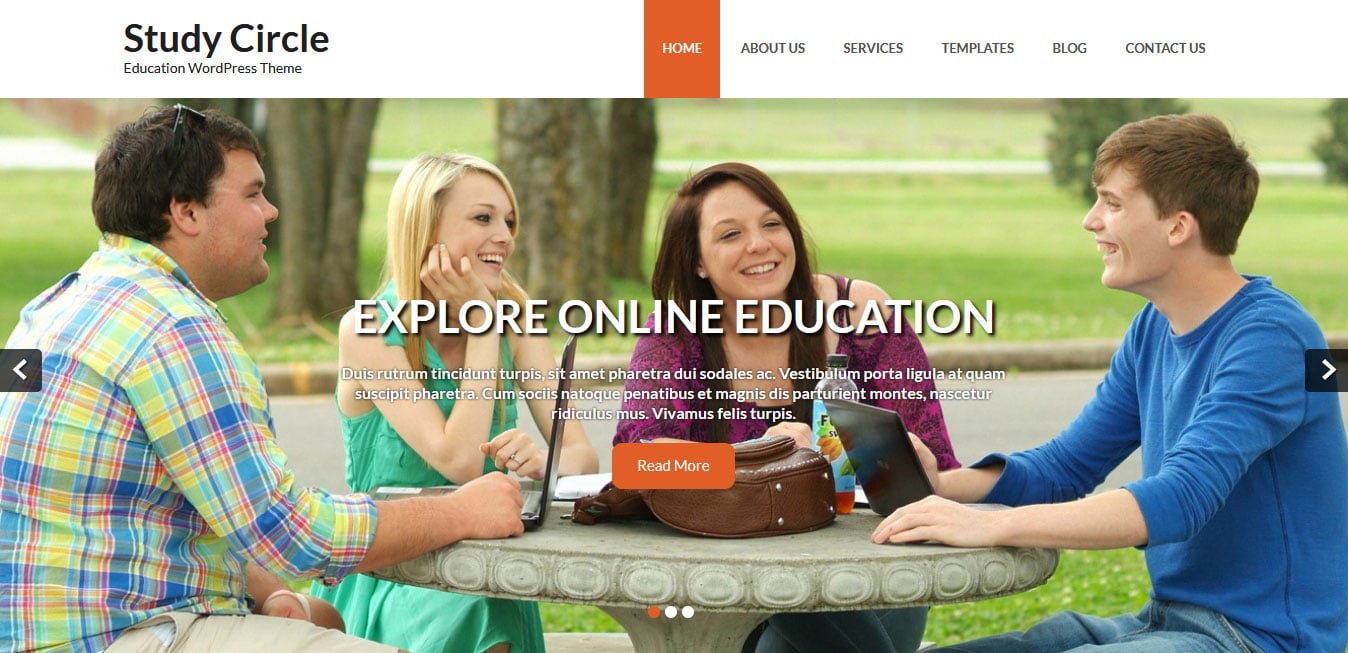 Starting off strong, we have Study Circle in its professional version. What separates PRO versions of themes from their free counterparts is the extended list of features and developer support that come with it.
That is not to say that free WordPress themes are bad by any means (as we'll see later on). It's important to gauge your educational institution's online needs carefully before opting for a theme that will represent them to the world, however.
That being said, Study Circle PRO is a very intuitive and responsive WordPress theme specifically designed for educational purposes.
It is SEO friendly, meaning that you can optimize it for high Google ranking quite easily depending on the niche and courses your institution will offer.
It comes packed with Google's font library and is WooCommerce ready, meaning that you can even sell schoolbooks and other retail goodies if your school needs to do so.
All in all, Study Circle PRO is a very clean and slick theme with clearly marked elements, ensuring that no visitor is confused by its UI or navigation.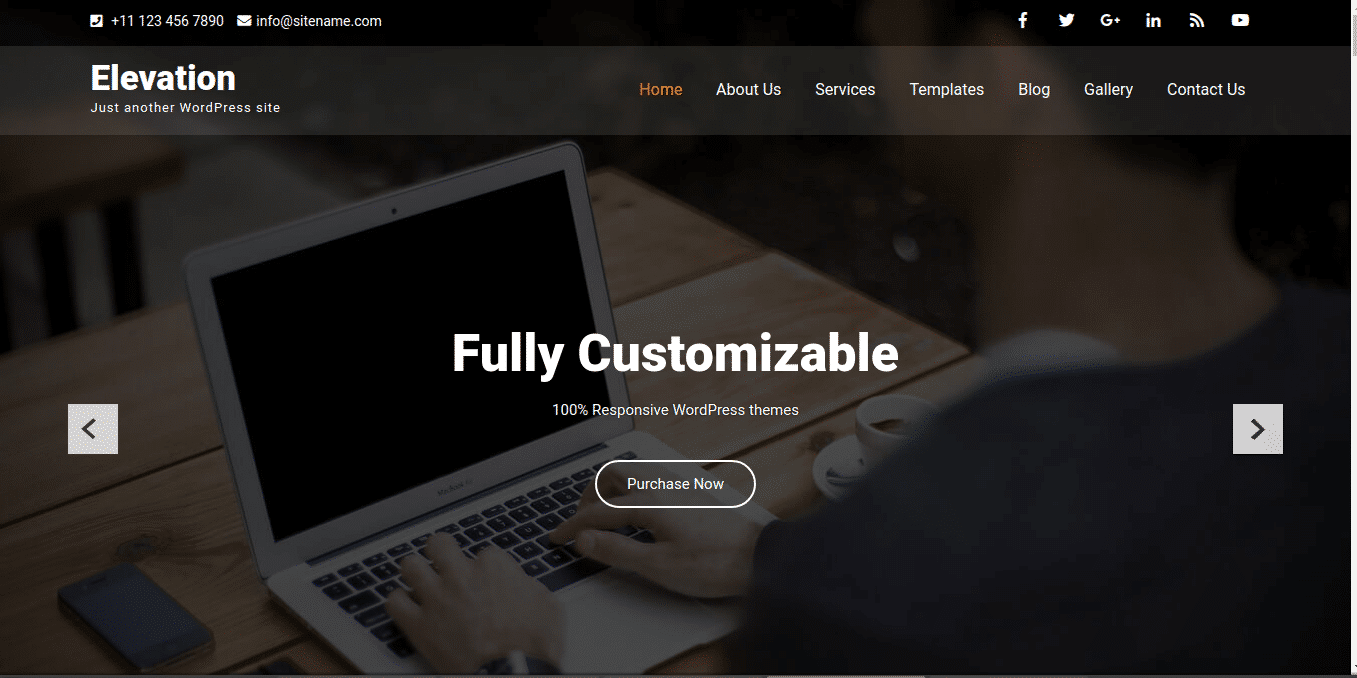 As the name would suggest, Elevation PRO is a theme centered on images and customization. It allows for modification of color palettes and UI element composition depending on your educational needs.
You can eliminate unnecessary elements or add new ones from an existing repository, adding further to the manual design segment of Elevation Lite.
This is a parallax theme which means that you will have access to continuous scrolling, adding to the luxurious and stylish look of your website.
It is a great fit for specialized schools which focus on fine arts, music or dance, meaning that it will impress those who value professional visual design.
Elevation Lite is a free WordPress theme which translates to low-cost maintenance and access to a more-than-appropriate level of features and modifications for the price point.
If you require any additional options apart from the available repertoire, the theme is fully widget-enabled and allows for addition of official WordPress plugins and page builders.
DetailsDemo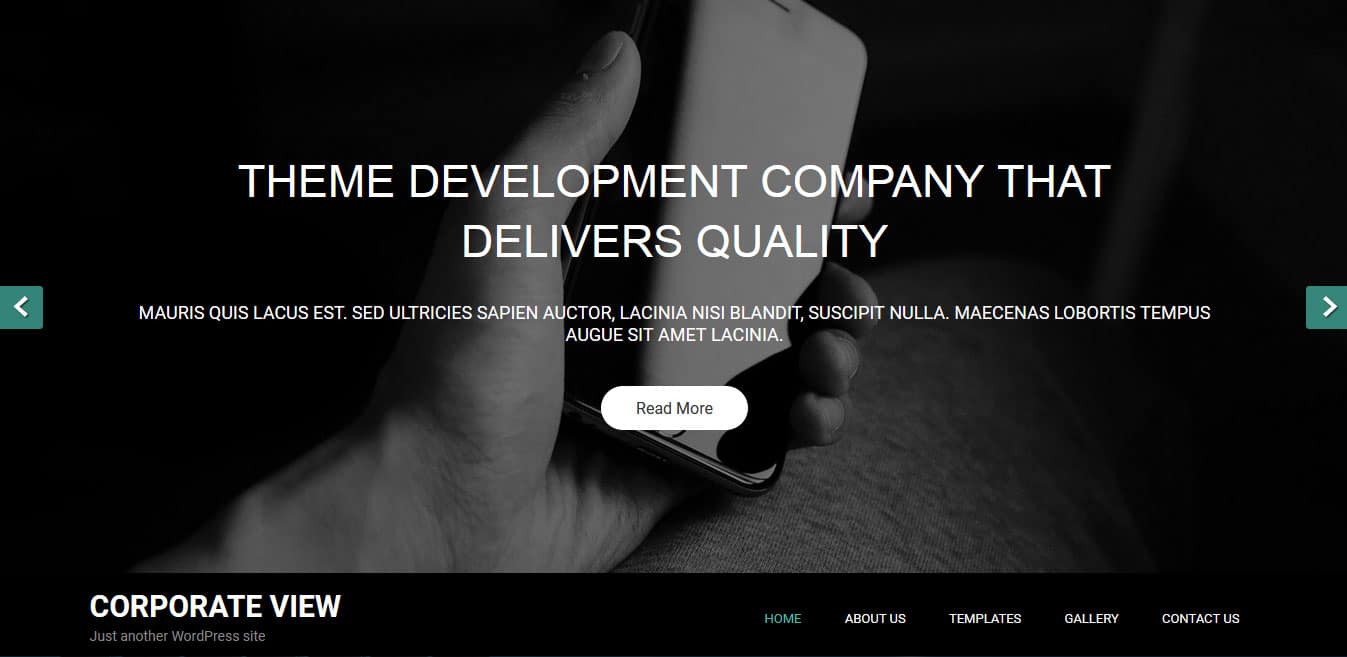 The biggest selling point of Corporate View WordPress theme is the overall design that comes with it. A large, representative header offers plenty of opportunities for you to showcase your educational institution's interior, atmosphere and to showcase successful events.
The header also comes packed with a well-designed navigation bar, allowing for quick and easy jumping between your site's different pages.
This theme is fully cross-browser compatible, meaning that your site will be available to the largest possible population on the internet, no matter the browser they might be using at that moment.
The theme would best serve educational institutions which focus on law, business, medicine and other scientific and legal fields.
Corporate View's professional and minimalistic design is bound to attract potential students and showcase how effective you are at representing your brand of education on the web.
It's worth noting that you can easily implement WoWGrade.com as a content writing website with plugin compatibility for your blog or online store.
The website effectively uses popular SEO plugins and is WooCommerce compatible, which will allow you to edit and format written content in a straightforward fashion.
A unique aspect of Corporate View can also be found in its retina-ready options, allowing for a higher level of interaction on smart devices.
The WordPress theme is e-commerce ready, meaning that you can retrofit certain pages into online stores if such a scenario becomes an option over time.
DetailsDemo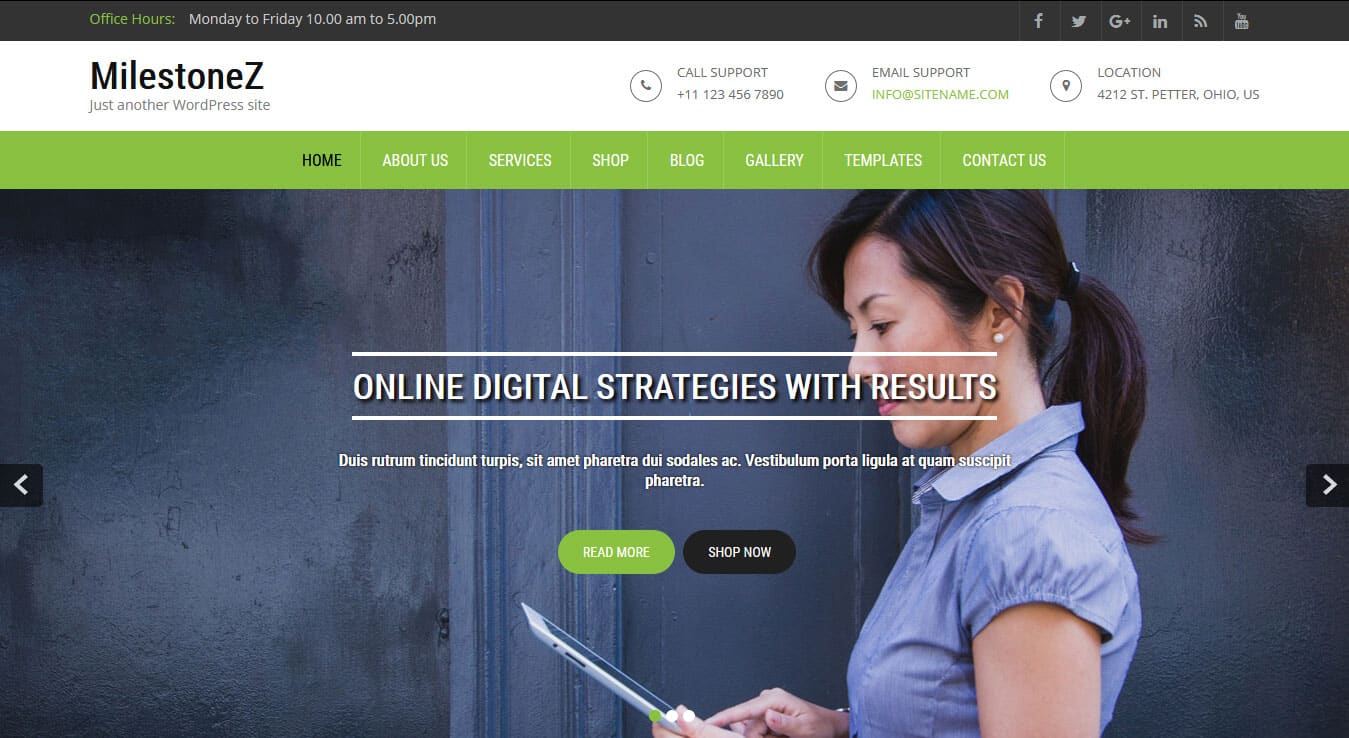 Lastly, if you're looking for a WordPress theme with numerous options for image representation, look no further than Milestone PRO.
This is a theme specifically designed for photography, design and other visual content which makes it perfect for portfolios and online galleries.
These can be used to showcase your educational institution and keep a public log of your activities and events which can be used to attract new students or teaching staff.
The theme comes equipped with specialized blog pages which can be used to further personalize your educational brand and create written content for your visitors' further reading.
When it comes to the technical aspects of Milestone PRO, it comes packed with now-standard free WordPress features such as online store compatibility and SEO friendly optimization.
The theme also allows for rudimentary color options but the majority of UI elements are static, meaning that what you see is what you get in terms of navigation customization.
However, Milestone PRO makes up for that with a very unique and professional out-of-the-box look, which means that it is perfect for people with little WordPress familiarity who only want to get their site up and running.
DetailsDemo
In Summation
While all of these WordPress themes are perfectly suitable for educational websites, you should also keep your institution's needs in mind when choosing which one to use.
Do you need blogging options on your website or do you need as much space for images and multimedia as possible? Is an online store necessary for your website or do you prefer to communicate with potential students via email or chat?
Make sure that you are clear on what you need before you opt for a WordPress template to use. As we've mentioned before, changing a theme might cause problems for your content's compatibility and create problems for your daily operations.
Plan your website carefully and you will have a great experience in using it through whichever Wordpress theme you choose from the above.