3 Easy Methods to Optimise Images on WordPress Websites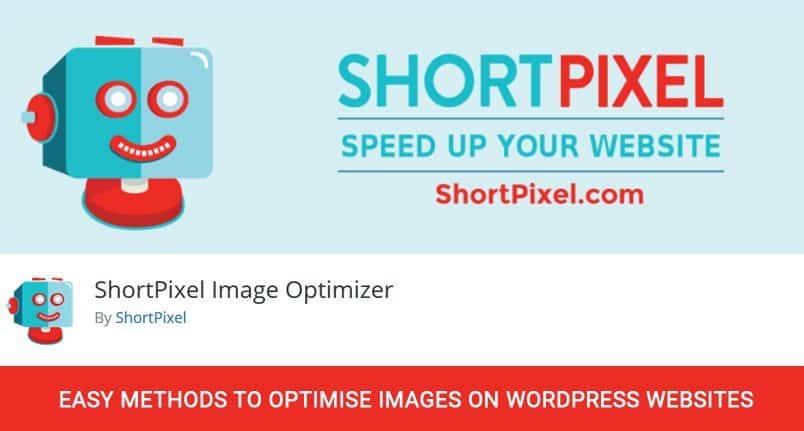 You give Google an incentive to hate your website when you don't optimise your images. Those that are large in size slow down the loading speed of your site, making potential customers click the 'Back' button.
Pictures take longer to load compared to texts, but eliminating images completely from your site because of this is not the solution.
Pictures keep your customers engaged for longer periods and help them better understand the information on your website.
"A picture is worth a thousand words" as the saying goes,. The solution to increasing the loading speed of your website is to format images before uploading them.
Some other benefits from optimising your images include: a better score on Google PageSpeed; your rankings on search engines will increase; you'll have smaller bounce rates, leading to more page views; and the amount of money you spend on servers will reduce, as you won't need much storage and your visitors will save more money on their mobile data plan.
Of course, a site with poor image quality is also a turn off for visitors and formatting images can often lead to that. The good news is that there are ways to format images that will leave them appealing enough for your visitors and less consuming for you.
WordPress features numerous image compression plugins that can automatically compress your images for better performance and speed. Let's look at the three methods via which you can optimise images.
WordPress Plugins
WordPress plugins can help you complete the formatting task automatically. Most plugins automatically format the file sizes of images immediately after you upload them.
Some can even optimise existing uploaded images. This feature comes in very handy for website owners who have images spread across all their web pages.
The plugins you can use to optimise images on WordPress include: WP Smush, compress JPEG and PNG images by TinyPNG, Imagify, ShortPixel, and Image Recycle.
WP Smush – One advantage WP Smush has over other plugins is that you don't need to register before you can use the free version. It is a very user-friendly plugin that's easy to use. Once you install it on your WordPress website, it immediately detects images that need to be compressed.
WP Smush can compress all the popular image formats: JPEG, PNG and GIF. It lets you know how much size it has compressed and the amount of space you've saved on your server whilst compressing. WP Smush can also run in the background, automatically doing the job for you.
Compress JPEG and PNG images by TinyPNG – This easy to use plugin is similar to the online compression tool, TinyPNG. You'll need to complete registration before you can use it.
This plugin works out of the box and has minimal settings. The images you upload will be automatically compressed and it can also bulk compress your existing images.
It will compress PNG images to about 80% and JPEG images to 60%. There's no limit to file size for this plugin. With the free account, you can compress up to 100 images per month.
Imagify – Imagify is created by the famous team behind the production of WP Rocket. This plugin gives you the option to choose between three levels of compression: ultra, aggressive and normal. It also comes with bulk optimisation restore features.
With the restore feature, you can restore the quality of the image with a single click (if you're unhappy with the compressed results) and re-compress to a better level.
You can opt for either the free or premium version. The free version allows you to compress up to 25MB of images per month. For better website performance, Imagify can use their third-party servers to compress images instead of yours.
ShortPixel – ShortPixel is a free plugin that can compress 100 images per month and also compress multiple formats of images, including JPG, PNG and WebP.
It will save space for you by converting CMYK to RGB and also perform both lossless and lossy image compression.
It processes your thumbnails and images in the Cloud and returns them to your site after compressing them to replace the originals. You can always restore the files if you want, as this creates a backup for the original files. It can compress all file size and there is no limit.
Image recycle – This plugin is an automatic PDF and image optimiser. It comes with a feature that prevents you from compressing images and files too low. It also features auto image resizing and bulk optimisation. Only a premium version is available, but you can try it for free for 15 days. Images are uploaded and optimised using their servers.
Google PageSpeed Insights
Google PageSpeed Insight is a page-performance-analysis tool that you can use to check the grade of your webpage for free. The grade level of your website determines its level of performance.
It offers useful features that include CSS and JS files to provide optimised images that you can download and then upload to your WordPress site.
Photoshop
There is a 'Save for web' option in Photoshop that you can use to optimise WordPress images. You can also crop, enlarge and edit your WordPress images via Photoshop.
When performance is smooth, your potential customers will love visiting your website. However, optimising images is not the only prerequisite for a well-performing website.
You'll also need to have a strong backlink profile, end-to-end SEO strategies, on-page SEO, display ads, content optimisation and paid search marketing.
With the help of Synapse Search Engine Optimisation, your website can have all it takes to be at the very top of search engine rankings.