10 Must-Have Things in the Office for a Professional WordPress Developer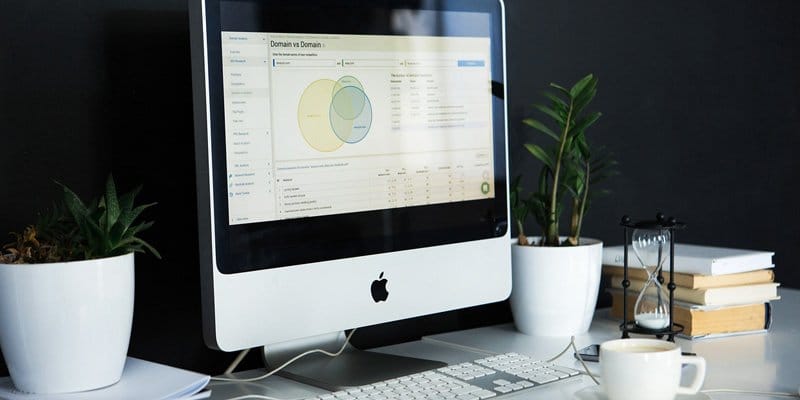 As a WordPress developer, you are responsible for managing almost everything for your business. Whether yours is a startup or an established company, you will require a robust set of tools to support your venture. Here are some of the must-have gears that every WordPress professional should have in their office.
Ergonomic chair
A study by the Bureau of statistics indicated that 33 percent of work-related injuries resulted from musculoskeletal disorders.
There is a host of factors that can cause a condition such as carpal tunnel syndrome or tendinitis, and having a poor office setup is one of them.
That is why an ergonomic chair should be top on your list. Such a seat ensures stability and comfort of the developer, thus preventing musculoskeletal conditions.
Computer
A web developer cannot get anything done unless they have a computer that is in good working condition. When it comes to web development work, it is not a matter of choosing between the right operating system only, but rather involves the appropriate hardware options. Go for a computer that has the appropriate features such as RAM, ROM, and speed, among others.
You also ought to select the right accessories such as a good keyboard, mouse, laptop stand, and an additional monitor. Having a UPS or an extra laptop battery is essential in ensuring you have back up power for unprecedented incidences.
Stationery
Although you will do most of your work on a phone or computer, you might be inclined to pick a pen occasionally and write down some notes. There are some benefits of taking notes by hand, according to a few recent studies.
Therefore, purchase a few stationery that you might require in your office. However, you ought to ensure that the tools are stored appropriately so that they do not make the place messy.
Landline phone
You are likely to spend a significant amount of time on the phone with employees and clients. Therefore, having a landline phone will save you the frustration that comes with using a conventional mobile device.
When you have a landline, it will be easier to separate work calls from personal calls. That way, you do not have to receive late night calls from your clients while in your sleep, since the landline phone remains in the office even after you leave work. Also, a landline phone gives the image of professionalism.
Wireless router
What would a WordPress developer do without internet? Not so long ago, one computer could only be connected to one internet source; thus every user had to get their connection.
If not, they would take turns to use the only connection available. The development of wireless routers came as a game changer.
The best wireless router does not only ensure you enjoy the internet, but it also helps you complete your work anytime you want by making sure that internet is available all through.
You avoid all the connection hassle, and the router allows you to connect all devices in the office to the internet through WiFi.
Not only with the router help with internet access, but it also helps to avoid the mess of wires around the house.
The use of wired internet connection makes the office space look untidy. If you are convinced that you require one, ensure that you buy the best wireless router.
Solid state drive
I recently ran into a case study on LinkedIn, which explained how a particular company had opted to switch to solid-state drives for its software developers.
I was surprised to see this, so I dug deeper into the debate between SSDs and hard drives. WordPress developers will enjoy an array of benefits when they use SSDs.
Thus, if security, productivity, and speed have posed challenges in the past, it is high time you consider using a solid state drive.
Printer
If you are used to printing your work to check how it looks on a hard copy, a printer will be a significant investment. Some clients also prefer hard copies, such as hand-drawn sitemaps, rough mockups, and wireframes.
You will also require a printer when handling business matters such as scanning receipts and filing taxes. When buying a printer, consider the quality of the printer and your budget.
Workspace inspiration
As a WordPress developer, you will spend most of your time glued to the computer screen. However much you are passionate about web development, at times, you might get bored, and require something to cheer you up.
Different people are inspired by different things to carry on their daily tasks. For some, it is a family photo, an inspirational quote or even an inspiring portrait of choice.
You can also put up a certificate you recently earned as a motivation. The bottom line is that it should be something outside your computer that inspires you to continue the grind.
Smartphone
Everything has recently moved digital and so should your business. Having a Smartphone is one way of doing so. Not only does a smartphone help you communicate, but it also helps in organizing your work.
One may download a few useful applications that can help you organize your time, money, routine among other things.
Once you design a website, you may use your Smartphone to check for its mobile-friendliness. This is a favorite trend in website design as most people use their phones to access sites. Thus, the phone will come in handy in ensuring business success.
Bookshelf
As a WordPress developer, you need to replenish your knowledge frequently. Although most training programs are undertaken online, you might want to read a book once in a while. For a more organized office, it will be wise to purchase a beautiful bookshelf where you can store books.
Web developers ought to equip their business with the necessary tools that will grow and support their operation. The devices include equipment, software, and office supplies that ensure comfortable, reliable and efficient workspace.
Without them, you might realize that you are wasting time and energy to get into a good groove every day, yet the efforts are fruitless.