10+ Best free WordPress Themes With Video Header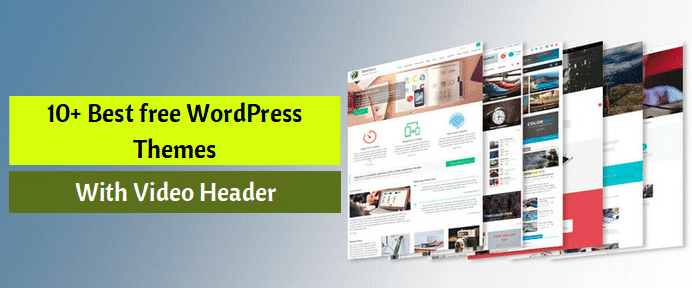 Creating a web page has become fun and easy with WordPress designs. It has been offering many custom features and tools using different web designs. These tools allow the users to create a website that is attractive enough to grab the visitor's attention. Thus, the whole point of creating a website is to see how likely the visitors adapt our website.
And today, words and images are just not enough people want something more. They want to see more attractive and easy to understand information. What can be better than a moving visual? A video says more than words can express similar to how actions speak better than words. To serve this purpose the websites are now creating video header that would allow their information to be displayed in moving visual.
And to help the e-commerce industry in creating such websites, WordPress Development Services has been making additions to their pre-existing web designs and creating new web designs that support video header features. A look at the following web designs will allow you to choose the best theme concerning your website.