Yoast SEO vs Google XML Sitemap: Which is the Ideal XML Sitemap Plugin?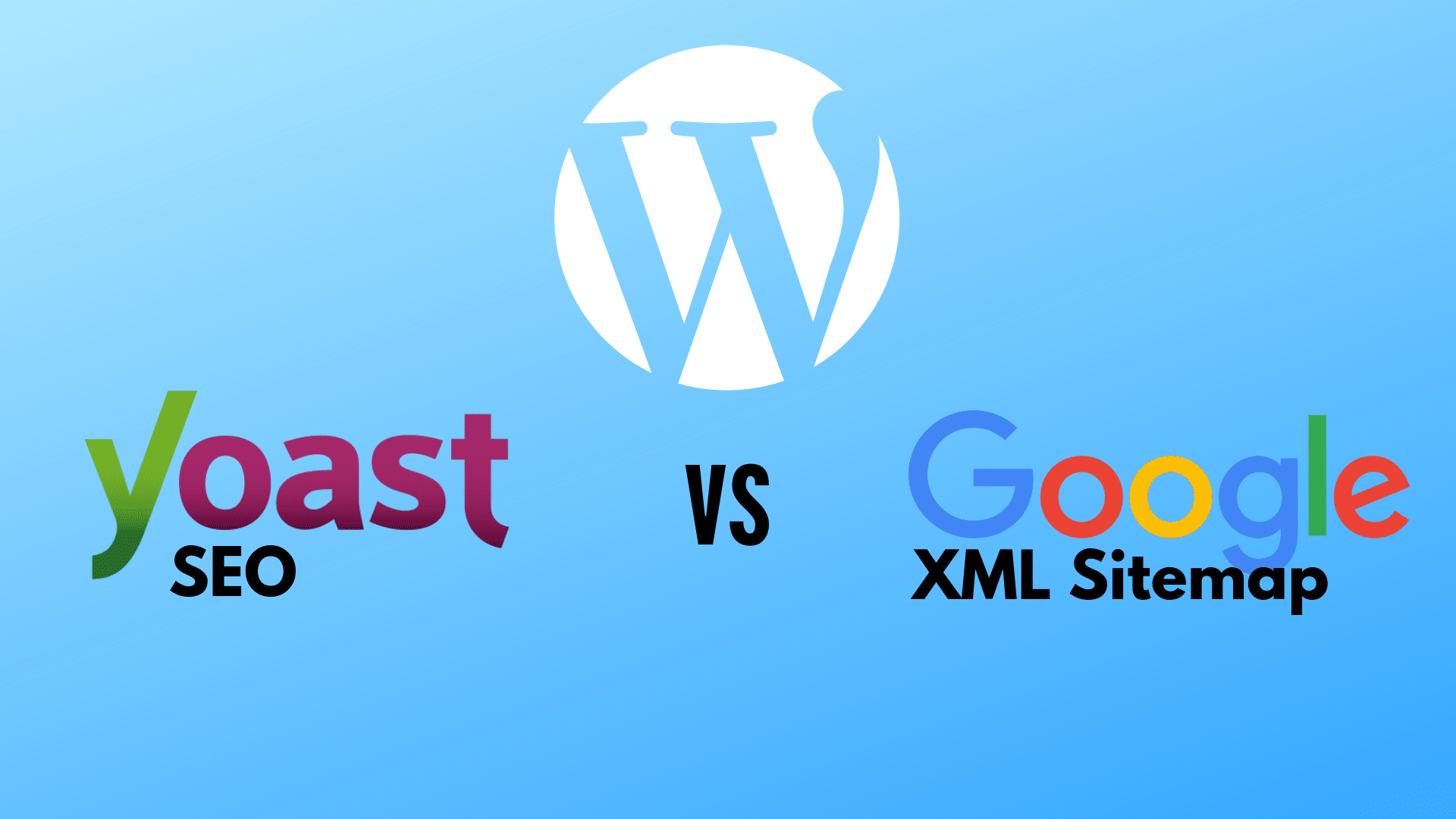 An undeniably essential part of optimizing a website is constructing a sitemap… Simply put, sitemaps give search engines a blueprint of how your site is laid out.
They are especially essential to sites that have dozens and dozens of pages, a lot of archived content, and lack external links. And as implied in the name itself, these files give bots a map of the site, and it helps them index the most important pages.
In addition to providing search engines with a blueprint of how a specific website is laid out, sitemaps also include essential metadata like:
The importance of each page in relation to one another
When a page was last change
How often its updated
And for your sitemap structuring needs, you have two well-known plugins to choose from: Google XML sitemaps or Yoast SEO.
For some this kind of choice might even be a no-brainer. But it's only fair to check the sitemap capabilities of both plugins, along with the pros and cons of choosing one over the other.
Google XML Sitemaps
Implied in the name itself, the Google XML Sitemap plugin is pretty straightforward. Its single objective is to create a sitemap for the website.
Supported over nine years now, it currently has 2 million plus active installations. Safari SEO London advise that XML sitemaps provide a simple table of contents that allow website crawlers to quickly understand the hierarchy and context of different webpages.
And yet, despite the given name, it's not limited to just Google. Regardless of how it came to be, it's readable by any search engine — Bing, Yahoo, Google, etc. The options included in Google XML Sitemap includes:
Selecting content categories that would be included in the sitemap: Homepage, categories, static pages, posts, author pages, tag pages, and archives.
Setting the page's priority for indexation: Tells search engines how important it is for them to index the page
Setting the priority of each post for automatic calculation: Change each post's priority based on the average comment count or the number of comments. You can also disable it and make use of a flat priority.
Excluding specific types of post categories or posts: Choose the posts you would want indexed or not.
Specifying URLs you would want included
Submitting the sitemap to a search engine automatically
Specifying change in frequencies for different types of pages and categories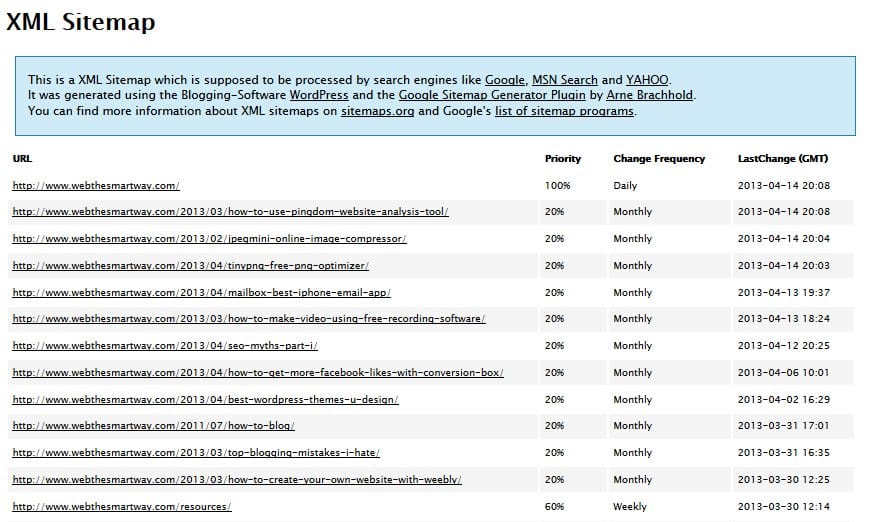 Yoast SEO
Yoast SEO is one huge WordPress developer tool that offers more than just the creation of XML sitemaps. The plugin has 5 million plus active installations, and has been around since 2008.
Much like Google XML Sitemap, Yoast keeps up with the game pretty decently. The plugin gives you more control in submitting your sitemap to search engines like Google. Yoast SEO includes XML sitemap generation, and redirecting URLs.
Its general settings are separated into four main categories:
General
User sitemap
Post types: Modify the post types that won't be included in your sitemap.
Taxonomies: Similarly, you can modify which categories won't be included in the sitemap too.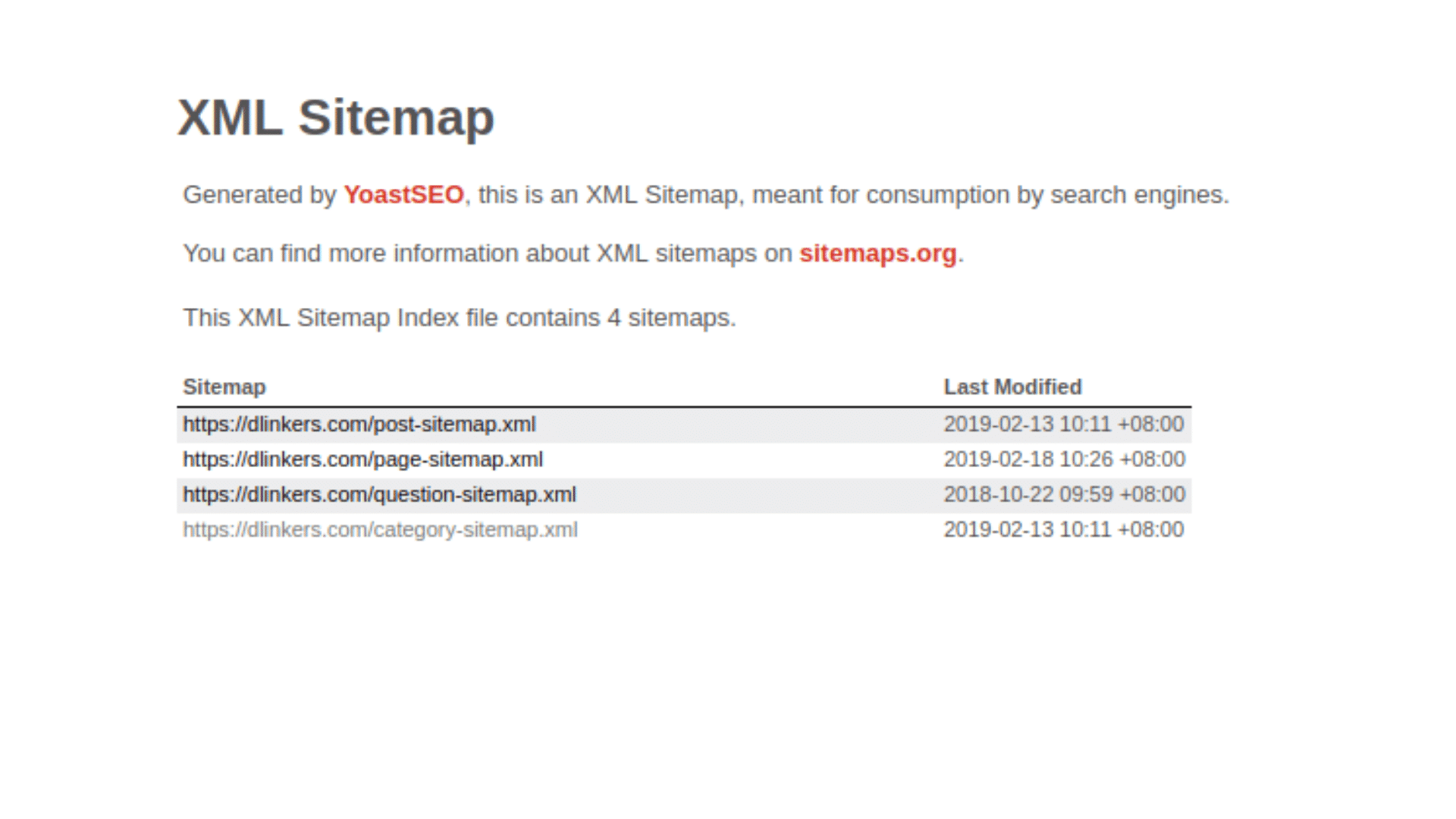 Google XML vs. Yoast SEO
The two have similar purposes, and that is to generate a proper and functional sitemap. They don't fail at that, but the two do differ in terms of structure. For instance, Yoast divides sitemaps according to type (post-sitemap.xml, category-sitemap.xml, etc).
On the other hand, Google XML sitemaps' separation is month-based. As a result, corresponding files more likely have less than a hundred URLs.
That means it's small enough to be measured in kilobytes — like picture. It lowers the load pressed onto the server while it generates the files.
What to do after creating your sitemap
When the XML sitemap creations are said and done via either of the two plugins, developers don't just sit there and fold their arms across their chests. There are several other things you need to do to fully optimize these sitemaps.
Submit the sitemap to Google
You can do this via Google Search Console. It's also a good idea to test your sitemap afterwards and view the results before you submit the sitemap.
Remember to check for errors that might prevent landing pages from indexing a page. Again, remember that by submitting your sitemap, you're actually telling Google which pages you consider to be high quality and worthy of being indexed.
List high-quality pages on your sitemap
Google's rankings aren't dependant on key stuffing and what can now be considered as blackhat SEO techniques. As we all know, it's all about quality over quantity.
A key ranking factor is overall website quality. So, if your sitemap directs search engine bots to a bunch of low-quality pages, search engines interpret that as not index-worthy. Ideally, the pages you should include in the sitemap should have:
Multimedia aspects (images and videos).
Encourage audience engagement via reviews, comments, a 'talk-to-us' page, etc.
Loads of unique and high-quality content formatted for web reading.
Keep your file size to a minimum
Search engines like Google and Bing have since increased the size of acceptable sitemap files; from 10MB to 50MB. But it's advisable to keep sitemaps as lean as possible. The smaller your sitemap is, the less strain you put your server through.
Only search engine friendly version of URLs in the sitemap
For ecommerce websites, having multiple pages that are slightly similar (product pages, in particular) are common. For pages like these, make use of the "link rel=canonical" tag, so Google understands which page is the "main" one for crawling and indexing.
Be honest about Modification Times
Don't make the mistake of trying to trick search engines into considering a page for re-indexing by constantly updating your modification time without any reason.
Do that only when you've made substantial pages to the page. This practice is simply risky SEO. A possible consequence includes Google removing your date stamps when they notice that it's updated constantly with no real value.
Building multiple sitemaps
Remember that you are limited to creating 50,000 URLs per sitemap.
This number may seem atrociously huge for some site creators, but it's not as crazy if you're running a very large ecommerce website. Highly likely, these sites have more than 50,000 URLs, and need to create additional sitemaps to accommodate them all for indexing.
The Takeaway
But then again, when all is said and done, the only thing that truly matters in situations like this is that both plugins generate a valid XML sitemap.
And because Google XML Sitemap is very handy with giving you minimized control, you can use it in tandem with Yoast SEO. (Just be sure to switch off the latter's features).
In essence, you use whatever would work for you — whether that's Google XML sitemaps or Yoast SEO.