WordPress SEO Plugins Includes Much More than Yoast SEO!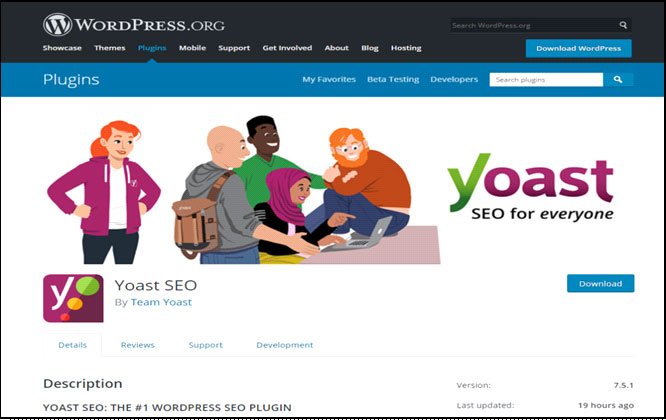 Playing the SEO game is no easy decision and can be insanely tricky if you aren't a tech savvy geek. Moreover, the methods or tricks used here are constantly subject to changes with the growing emergence of search engine algorithms. Like it or not, this happens all day long!
When the name WordPress is thrown around might be, 'Oh, another blogging platform.' But wait for a second, with more than 62 million of downloads and a very good rating this platform has nothing to prove.
Its ability to confer simple usability and provide high-quality features to websites of all types makes WordPress so adorable and popular across the globe.
Apart from this, it offers not hundreds but thousands of WordPress SEO plugins to choose from. Offering a few additions to your blog and you are done reaching the next level!
Now whenever I tend to ask my readers regarding the best SEO plugins for WordPress, they ultimately call for Yoast SEO. Well, no personal grudges but Yoast isn't the only plugin available in the market.
Of course, it is the most popular and most recommended one around but that doesn't mean it has to be considered as the default plugin in 100% of situations. The following emphasizes on some of the best WordPress SEO plugins to take into account apart from Yoast SEO.
Before that, how the right SEO plugin requires to be?
A good SEO plugin has to be something that is capable of handling both the newbies and the pros. Besides, if you are running WooCommerce or something else with custom post types, you'll need to make sure that the plugin supports that.
A few WordPress plugins to consider
However, the below-mentioned sources won't guarantee high search engine rankings, but they'll definitely improve your chances of SEO success.
A tool used by the pros to gather relevant information, analytics and insights from their competitor's to help improve their own SEO. Organic keywords to rank for, places where you can get backlinks from, insights into your competitor's advertising strategies are certain things that must be taken into consideration while using SEMrush.

Even after being a paid subscription, it is highly recommended by SEO professionals all over the world. So by using such tool, you can get yourself surrounded by an enormous wealth of data.

It is safe to say that nothing carries enough insights into what people are searching for than the search giant Google itself. Free tools like Google keyword planner you won't just get keyword ideas but also an estimate of search volume, number of results, and difficulty level.

Whether you are a content marketer or a blogger, data from such tools can be effectively used in finding keywords with high search volume, high advertiser interest, and more importantly keywords where you can easily outrank all other sites.

KeywordTool.io

Another free keyword research tool that allows you to generate keyword ideas as soon as you type the keyword itself. Gathered from Google's auto-suggest feature, these keywords turn out to be a treasure of information.

The suggested keywords are mainly based on how often it is used in the search which means the topmost results are the most frequently searched terms on Google for that particular keyword.

Being amazingly fast, the tool itself can be used to optimize content on your WordPress site. In addition to this, it even allows you to get keyword suggestions from YouTube, Bing, and App Store as well.

Open Site Explorer

Open Site Explorer is an effective tool being developed by Moz. With the help of such tools, you can easily check data for any domain name. In fact, one can even see who is linking to the domain in particular and what anchor texts they are using. Apart from that, Open Site Explorer gives us the information about top pages, linking domains, and which pages are linked on your site, etc.

Although, the tool seems to be free but it comprises of certain daily search limits for each person. In order to unlock, you need to consider Moz Pro Subscription which also gets you access to their other tools as well.

OutreachPlus

Are you seeking around for the best email software to accomplish your marketing goals? Outreach plus is the name to take into account. Available with powerful features like smart personalization, automated responses, email insights like open, replied, links clicked, and more.

The tool is pretty easy in terms of use and has built-in email client which ensures that your emails don't end up in spamming. Of course, here you can add multiple email accounts, follow up prospects, and get a 360-degree view of campaigns. This tool turns out to be a great one for getting backlinks, press mentions, connecting with influencers and lot more.