How is WordPress making the digital signage journey easier?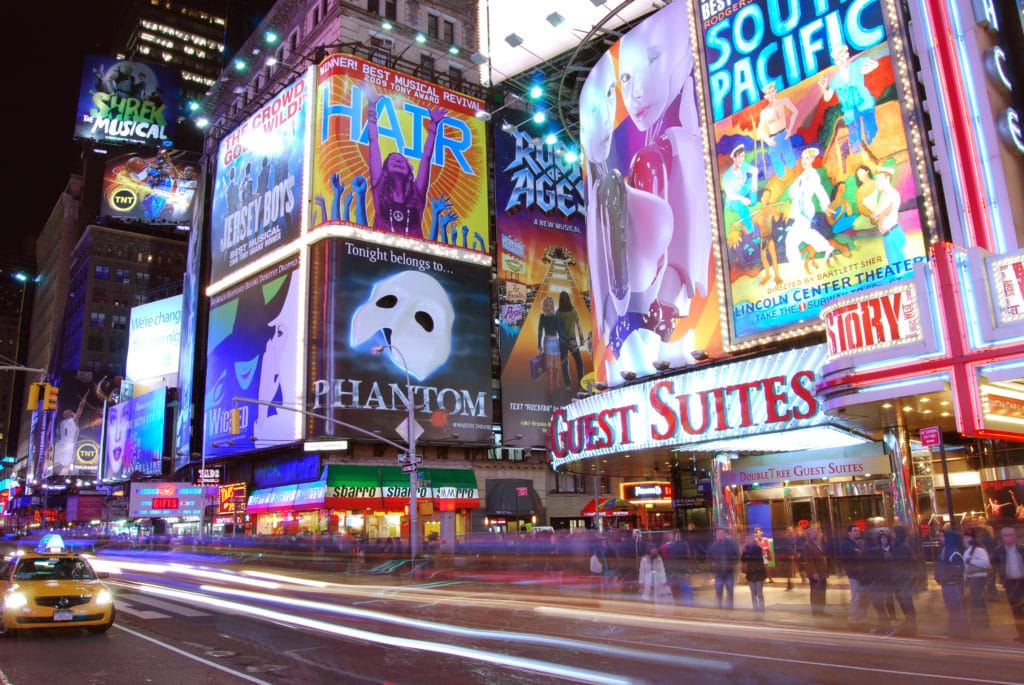 Experts and amateurs have used WordPress as a site builder, blog builder, and a CMS platform. However, the venture of WP into the world of digital signs and advertising is something new. Not many have thought of using it as a CMS platform for signage systems.
You can get a glimpse of the free version of the WordPress theme for digital signage on GitHub. There are custom widgets and icons. You can add more if you want, or remove a couple of unnecessary ones as per your requirement. With very little work, you can change the look and the feel of this theme to suit your need.
Pocket-friendly and user-friendly

WordPress cuts the entrepreneurial cost to less than half. Since it is a CMS and site builder combined, you can upload your media and your text. Then, you can choose to optimize it for outdoor viewing. WordPress is constantly evolving with the advancement of digital signage software. This makes the backend UI stronger and more secure. Although there are outcries about many hacks that have sabotaged out of home ads, the WP team is always releasing more updates to mitigate these risks. This is, of course, an added advantage for advertisers who are looking for out of home advertising platform options.

Traditional hosting, modern customization

This version of narrowcasting friendly platform option comes with traditional hosting options. This is particularly useful if you are looking for two-way interactive ads. Choosing a private hosting automatically makes your website faster and smoother. Although this is costlier, it is much safer than hosting it publicly. Just like a website, you can access it through a cloud hosting mechanism and update the components of the on-screen display. Most experts will advise you to avoid Wi-Fi for secure connections. Always remember to check the uptime of a hosting company before paying.

Many schools, colleges, and small businesses currently use the free version of the platform throughout the US. Yale University Art Gallery uses a beautifully customized version of the website. Customizing takes a bit more time and effort. There is a premium version of this theme as well. You can find it on GitHub as well.

Update content on the go

If you already have a WordPress website and you are looking for an easy way to optimize data for digital signage, you can use the new WordPress plugin for digital signage. The Digitalsignagepress Lite can get you all you need in less than 10 minutes. You can connect to your Twitter, YouTube, and Facebook through your website. You can update your Calendar, Time and Weather content on your display sign.

This is ideal for parties who want to update the weather, hourly announcements and more. It will help you reach out to a wider audience with purchasing power. Interactive digital signage empowers your company to create memorable customer experiences. This promotes customer loyalty, brand value and quantifies preference.

The new DigitalSignagePress Lite features:

On screen management
Variation of text fonts, font colors and font sizes.
Digital signage dashboard
Multiple layout templates
Different picture slide options and carousels
Automatic live updates for display
Digital signage theme from WordPress

Most digital signage plugins have the tendency of complicating matters. You need a simple plugin like this one, which will allow you to create signage content by drag and drop. You can add text, videos, YouTube videos, images and logos to create a complete presentation or source for your display.

How to create the perfect content for your digital display?


Having a robust platform is the first step. Next, you need to create content without wasting resources. Let us take a try.

Ideal composition

You can follow any popular layout formation including the Z-Layout, Rule of Thirds or the Golden Ratio. Keep the main message bold and large. Layer the subsidiary points in smaller fonts. Maintain the font large enough for readers to read from a distance.

Always follow the same hierarchy to help people grasp the main message at a glance.

Use of negative space

Negative can become positive when it comes to displaying ads. Make use of white space to make your main information stand out. Do not clutter the screen with too much text that guises the headlines.

Choose fonts wisely

You want to keep your narrowcasting minimal and casual, go for San Serif. Editors use Serif in print ads and newspapers. Sans Serif is more common in blogs and websites content. Displays usually have a lower DPI. Sans serif gives it a more modern feel.

Include images

Just like textbooks, no one wants to see all texts on an ad. Add relevant images. Always stick to one of the three ratios (rules) to make your images look synchronized with the text. Make sure, your pictures in the background do not obscure your text.

Colors and contrast

You need to pick colors that complement each other. Your text should be bright and visible from long distance against your chosen background. You should also take the device of signage into account while choosing your colors. If you have a commercial grade screen, you are lucky since they tend to have a higher color contrast ratio.

You can easily find complementing and contrasting colors by using tools like Adobe Color CC. Many companies who frequently use digital displays use this tool and many similar ones.

Animate it

Did you know? Animated content is likely to reel in 5 times more viewers as compared to conventional images and texts. People of all ages love animation. You do not need a Pixar-grade animation to get viewers. Just make sure, it is suitable for your target audience's taste.

If you are thinking of integrating your WordPress platform with a two-way interface, make sure your options are simple. Your pathways should be straightforward. The user should be able to understand the message and stay interested throughout the process.

Creating digital displays for your company was daunting. With the advent of WordPress CMS platform for all kinds of electronic displays and accompanying plugins, most businesses can manage their own out of home advertising.