Is WordPress Good for eCommerce?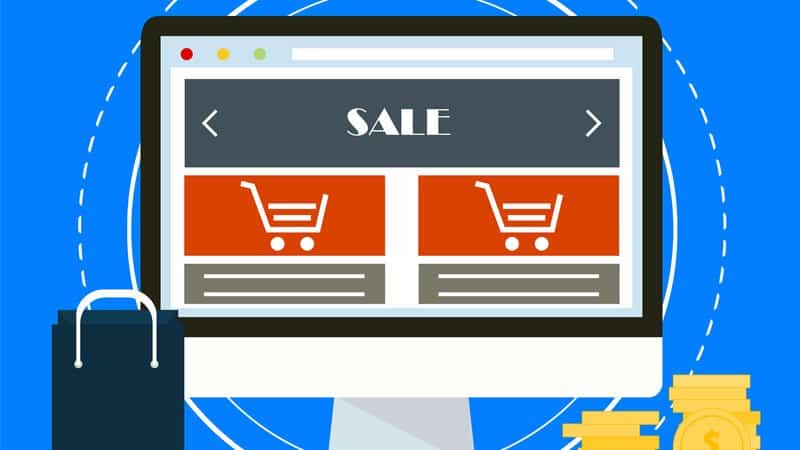 Over the past few years, WordPress has developed from a basic publishing tool to a robust content management system (CMS). You may be surprised to know that WordPress currently powers 26% of all internet sites. It is used by top brands such as Mashable, BBC, TechCrunch, Bata, and CNN.
Though eBay owns the Magento eCommerce software system, it still utilizes WordPress to run their blog. This makes WordPress a great Magento alternative.
Magento is still a great choice as well and many ecommerce sites like Greenwell Farms run on Magento. Previously, WordPress was not a preferred platform for creating online stores. But today things are different and this blogging and CMS solution is being widely used to develop profitable online stores. In this article, we give you good reasons to consider WordPress for your eCommerce venture.
Open Source Free Software

WordPress is offered free of cost as it is an open source system. This allows you to modify and utilize the software in any manner to suit your eCommerce needs. Plus, you are not bound by the commercial limitations and restrictions imposed by standard eCommerce solution vendors.

Another advantage is you can take the help of the robust support community if you run into any issues. With WordPress, simply get yourself an attractive domain name, sign up for a reliable hosting service, and get started easily and quickly.

Simple to Install and Manage

Users of WordPress for blogging know how simple it is to learn and use the software. The best part is you don't need coding skills to leverage this platform. Simply get yourself some basic training and you will be ready to create and launch your eCommerce store.

WordPress makes it effortless for you to manage sales monitoring, order management, product addition, and more. You can utilize the vast library of documentation for self-help and need not even seek the assistance of a WordPress specialist.

Offers a Variety of eCommerce Plug-ins and Themes

WordPress offers plug-in architecture and themes for online stores. The plug-ins help to create your site's functionality while the themes help you create a striking look.

With these plug-ins and themes, you can convert your basic WordPress blog or site into a lucrative shopping store. The big advantage is you can easily install these plug-ins and themes with a simple mouse click and need not hire a professional developer.

The marketplace WordPress themes and plug-ins are affordable too as you only need to cough up a one-time payment.

Content is King

WordPress scores over standard eCommerce solutions because of its inherent advantages as a quality blogging tool. This means it offers the features you require to make your online store rank higher in search results. WordPress is SEO friendly in nature which helps store owners to attract large volumes of traffic. All you need to do is post relevant product information of good quality and WordPress will take care of the rest.

Smooth eCommerce Integration

WordPress can seamlessly integrate with your current website or blog. Therefore, if you decide to convert your existing site into an online store, you need not re-design it. Simply install a plug-in such as WooCommerce for eCommerce purposes and enjoy the benefits. The main advantage is WordPress smoothly integrates all your eCommerce features with each other which gives your store the same feel and look as the other areas of your site.

Easy Product Customization

Online stores need to add and remove products regularly to keep their inventory updated. This can be a challenging task if you sell variable and complex items such as clothing. However, you can count on WordPress to make this process simple for you. It provides an easy-to-use dashboard which you can utilize to customize complex products as easily as you publish a blog post.

Supports a Range of Payment Gateways

eCommerce stores need to offer multiple payment gateways to their customers. WordPress facilitates this as it supports a range of secure payment methods including 2Checkout, ChronoPay, Worldpay, CCAvenue, PayPal, Google Checkout, and others. Plus, it enables your customers to make use of preferred payment options such as cash on delivery. For instance, the WooCommerce plug-in supports pre-installed payment methods such as Simplify Commerce, PayPal, direct bank transfer, cash on delivery, and cheque payment.

A Word of Caution

What can be the downsides of using WordPress for eCommerce? Security is a big concern as WordPress sites are often targeted by hackers looking to obtain sensitive customer and financial data. The solution is to use robust security systems such Wordfence and Securit to safeguard your WordPress online store from sophisticated cyber attacks.

Another concern is scalability. Can WordPress meet the demands of a booming online business? Here again, there is a good solution. Make use of hosting platforms such as Microsoft Azure, Google App Engine, Pagely, or WP Engine as they can empower your WordPress eCommerce store to easily manage large volumes of visitors.
Conclusion
We hope this article has provided you the desired information on the pros and cons of WordPress for eCommerce. You can browse a reliable online directory for b2b software solutions to get detailed reviews of WordPress, Magento, Shopify, eBay and other popular eCommerce systems. Compare their features against one another and select the most suitable platform for your online store.