WordPress for A Business Blog – Is It a Good Idea?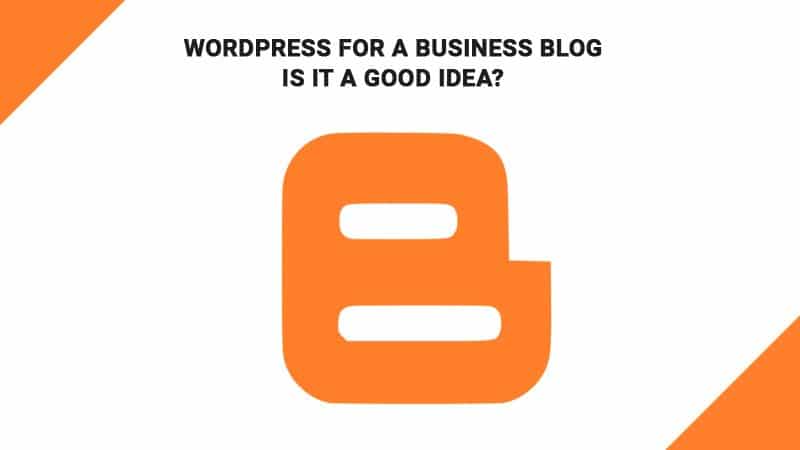 Are you into blogging? Are you wondering how to move ahead in making a business plan? Well, blogging is no doubt a business, and for making it successful, you need to implement a successful campaign. There should be a plan for every business, irrespective of its type. With a plan of activities, you can understand the present status of your business as well as get guidance for the forecast of the future. There are many sites where you can publish your blogs. However, what about WordPress? This platform has recently gained immense popularity owing to the huge success level it has to offer the users. In fact, it has millions of features to ensure that your blog seems attractive to the users.
Benefits of WordPress platform

When it comes to blogging, then there is a necessity that you know where to post your content or what is your mission. You sort out these questions first, before actually moving ahead. First of all, find out the reliable sources that can help you in reaching your goal. With WordPress, you can always make sure to earn a good amount of profit. You need to know about your readers and make the posts accordingly. This platform has some free features to offer, but if you choose to go with the paid option, then you have plenty of options which are not available otherwise in the free version. With WordPress, you must have rarely heard that any individual has failed to keep up with his business plans. However, at the same time, it is equally necessary to understand the practical working criteria of this platform to reap the benefits fully. This platform can help you in designing the basic layout, and you can even hire a designer for using the customization option. The free storage is less than what you could get with the premium version.

Plugins

There is no need of developing separate Plugins. With WordPress, you can automatically get the Plugins at free of cost. There are inbuilt Plugins to assist the users. If you are a small business, then saving money at the initial stage will be your main priority. With WordPress, you can eliminate the need of hiring a designer as well. Saving money in the early days of the business is always essential to growing in the future.

Saving time

You can no doubt save much time with this platform. From the aspect of setup as well as maintenance, there is nothing required as such. You just need to make the posts directly.

High ranking to blogs

The WordPress platform has a responsive website, and it helped a lot with the ranking of SEO. You can thanks to the WordPress Engine's services for setup and speed. Google ranking can improve directly, and your blogs can also get high-ranking as well.

No need to be an expert

You do not need to be an expert to work on WordPress platform. It is a secure and robust platform. You can always expect to receive the latest security updates, and it is constantly under tight monitoring.

Tags and SEO

There is the special tag box where you need to enter the Meta tags as well as the regular tags to ensure that users can come across your contents quickly. Again, there is the focus keyword as well as the SEO to enhance the ranking of your blog.

Feedback and comments

WordPress is an open source, and you can receive feedback consistently as well as the comments for improvement from the design community. This platform receives the regular updates that can fix the bugs as well as offers new functionality and features.

Customization of budget plans

When it comes to the budget, then it is necessary that you plan the amount which you can afford to spend. Just like any other business, here also you need to invest a certain amount. It is advisable that you go for WordPress instead of choosing any cheap hosting site with shared bandwidth. It will not only make your site suffer from losses in the long run. There are many packages available for WordPress, and you can choose one within your budget.
With WordPress, you can always expect to get the best for your blogs. If you are planning for a business with your blogs, then no other platform can serve you better than this. You can use either the free version or the premium one.