WooCommerce vs. Shopify – Which Is Better for Ecommerce?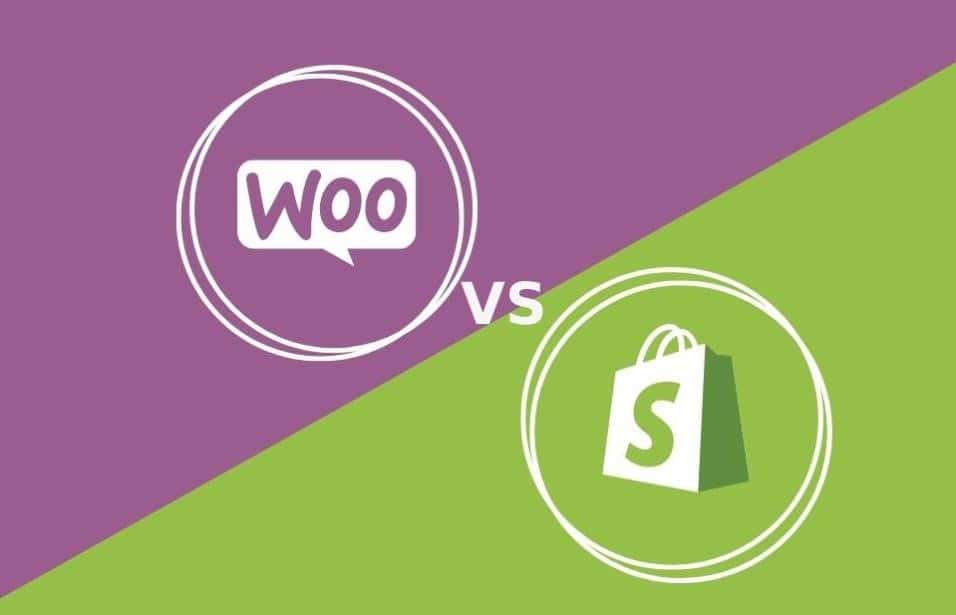 E-commerce has become a crucial aspect of our lives in the digital era. With the popularity of online purchasing, companies must choose the best e-commerce platform for their requirements. WooCommerce and Shopify are now the two most widely used eCommerce systems. To help you decide which platform is ideal for your eCommerce company and if it makes sense to migrate from Shopify to WooCommerce, we'll compare WooCommerce vs Shopify in this post.
Overview of WooCommerce and Shopify
WordPress has an open source eCommerce plugin called WooCommerce. You may build an online shop on this free platform, utilizing WordPress as your content management system. Because it's simple to set up and use, WooCommerce is popular with small and medium-sized enterprises.
On the other hand, Shopify is a unique e-commerce platform that offers a completely hosted solution. The hosting, security, and updates of your online shop will be handled by Shopify. Shopify is well-liked by small, medium-sized, and big enterprises since it offers a one-stop shop for all your E-commerce requirements.
Expenses
One of the most crucial things to take into account when selecting an ecommerce platform is cost. Although WooCommerce is free to use, there are costs associated with site hosting, domain names, and SSL certificates. If you need to engage a developer to set up and configure your online business, these prices might go substantially.
On the other side, Shopify is a paid service. Basic Shopify ($29/month), Shopify ($79/month), and Advanced Shopify ($299/month) are the three price tiers offered by Shopify. Depending on the price plan you choose, Shopify additionally charges a transaction fee that may range from 0.5% to 2% every transaction. Transaction costs on Shopify may rise, particularly if you make a lot of sales.
Utilization simplicity
If you are acquainted with WordPress, WooCommerce is straightforward to utilize. It could be challenging for you to set up and personalize your online business if you are unfamiliar with WordPress. Additionally, setting up a hosting account, installing WordPress, and configuring a plugin are technical skills needed for WooCommerce.
Contrarily, Shopify is relatively simple to use. You can simply set up and configure your online shop without any technical skills thanks to the Shopify user interface's easy design. You may obtain assistance whenever you need it thanks to Shopify's 24/7 customer care.
Parameter
To set your online business apart from the competition, customization is crucial. WooCommerce is an open source platform, so you may modify your online shop as you want. Using WordPress plugins and themes, or by engaging a developer to design a custom theme, you may personalize your online shop.
Since Shopify is a hosted platform, however, customization options are rather restricted. Using themes and applications from the Shopify app store, Shopify lets you personalize your online business. For a bespoke theme for your online shop, you may alternatively employ a developer.
Functions
You may start your online shop using a number of the tools that WooCommerce provides. A few of the features include payment gateways, infinite goods, product selections, shipping options, and tax options. Additionally, WooCommerce provides a variety of plugins that you may apply to enhance the functionality of your online shop.
The platform of Shopify has a variety of functionalities. A few of the features include payment gateways, infinite goods, product selections, shipping options, and tax options. Additionally, Shopify provides a variety of applications that you may utilize to enhance the functionality of your online business.
If you are a digital marketer, you might know how to sell on Instagram with shopify or woocommerce. Both Shopify and WooCommerce can be integrated with Instagram. Instagram provides an API that allows e-commerce businesses to connect their online stores with their Instagram accounts, which enables them to tag products in their Instagram posts and stories and enable their followers to purchase them directly through the app.
Conclusion
Both WooCommerce and Shopify are excellent e-commerce systems with plenty of tools to assist you run your online shop. Your demands and financial situation will determine whether you choose WooCommerce or Shopify. WooCommerce could be the ideal choice if you run a small company with a tight budget and little technological know-how.