Why You Should Speed Up the Performance Speed of Your Website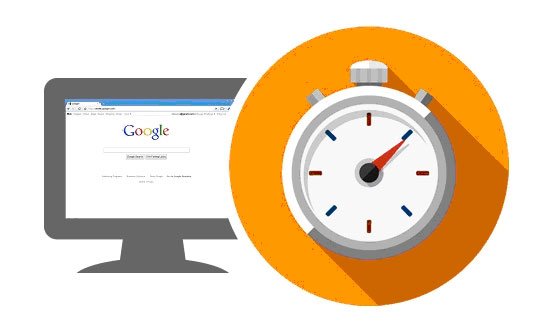 In the current digital age, people focus more on speed due to the lack of time. Consumers and other internet users expect that things will be delivered to them faster than before.
Website speed is a crucial factor for your audience even though it is not tangible. Therefore, it is important for your business website to be able to cater for the needs of your users. Here are 5 reasons why you must speed up your WordPress website.
Prevents return visitors
Most people will hold it against your business if your website is slow. As a result, most first time visitors may never come back to your website because of their initial bad experience.
In addition, you may end up losing actual loyal customers because of your website performance. If you do not want your brand to suffer negatively, you should ensure that you enhance the loading speed of your WordPress website.
Increases bounce rates
Poor performance of your website will increase bounce rates. This is because people tend to run away from websites that have a slower loading speed. Most people will prefer to leave your website for another competitor website instead of suffering due to delays.
This means that your website will lose visitors that would have converted into actual clients. As a result, your business will suffer negatively and your sales may drop.
Mobile-responsive website
Having a mobile-responsive website is important for any business. This is because of the increasing number of mobile device users in the world.
Therefore, if you want to target these users, you must have a site that is responsive to these gadgets. However, mobile websites tend to load slowly when compared to their contemporary versions. Therefore, you must ensure that you use different codes for your mobile version.
You have to realign the code and read the right speeding up WordPress guide to ensure that your mobile website loads in two seconds or even less.
Affects your ranking
The bounce rate is a direct measure of the quality of visitor experience with your site. Therefore, a higher bounce rate indicates that your website is not relevant to your visitors. As a result, a high bounce rate may have a negative effect on your website ranking on search engines.
This is because the search engines such as Google will give you a much lower rank and may devalue your website for a specified search term or keyword.
If your entire website is slow, on each page, then you will get a low overall rank.
Reduces conversation rates
Increasing the speed of your website is crucial if you want to reap the benefits of internet and social media marketing. This is because your users will be happier if your site can load within seconds or even less.
This will enable you to maintain your visitors longer. This is important because businesses lose over 20% of their prospective clients due to slow loading speed.
WordPress website speed is a crucial factor because it enhances your user experience. Most prospective customers are disappointed when your website takes long to load.
This is the main reason why the exit rates of a website can start increasing. Therefore, if you depend on your website to grow your business, then speed should be a crucial factor for you.